Obama National Security Official Begs Media Not to Reveal Ukraine Whistleblower's Identity And 'Put a Patriot's Life at Risk'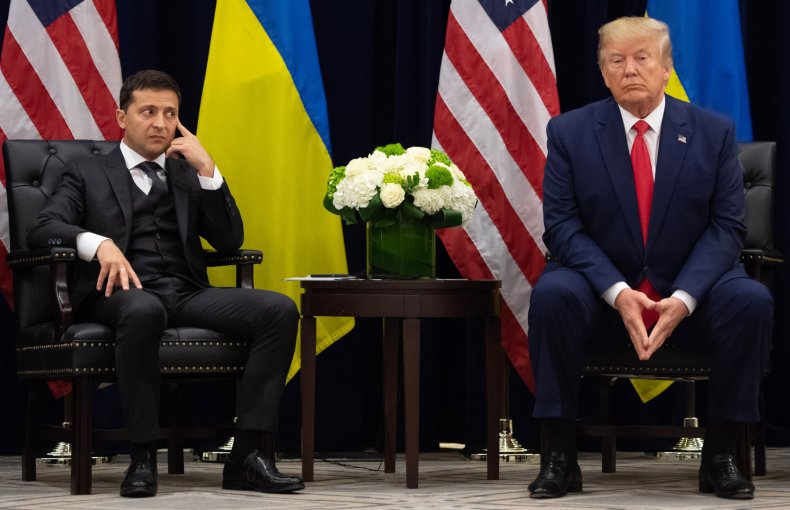 Jon Wolfsthal, who served as a special assistant to former President Barack Obama and senior director at the National Security Council, pleaded with the media on Thursday not to investigate the identity of the Ukraine whistleblower.
"Please. Don't. Investigate. Who. The. Whistleblower. Is," Wolfsthal tweeted as The New York Times broke a story with details about the whistleblower's identity. "It will have a chilling effect on the civil service and put a patriot's life and job at risk," Wolfsthal said.
Earlier this morning, the impeachment investigation against President Donald Trump received new ammunition, as congress released the unclassified whistleblower complaint to the public. It detailed Trump's communications with Ukrainian President Volodymyr Zelensky, asserting he sought help in the 2020 election and that White House officials tried to "lock down" evidence of the conversation.
The New York Times then broke a story Thursday afternoon that said the whistleblower is a CIA officer temporarily assigned to the White House, according to three people familiar with his identity. Little else is known about him, but the man has since returned to the CIA, according to the Times.
"The whistleblower's expertise will likely add to lawmakers' confidence about the merits of his complaint," wrote reporters Adam Goldman, Michael Schmidt and Julian Barnes, "and tamp down allegations that he might have misunderstood what he learned about Mr. Trump."
While the story may help the whistleblower's credibility with Congress, it does nothing to help his anonymous status, many individuals said via Twitter, news outlets and op-eds.
"His/her life is now in danger," wrote Connie Keys in response to Peter Baker, chief White House correspondent for The New York Times, after he shared the story online.
"Why are you putting a target on this person's back?" tweeted Simon Melktert. "The criminal-in-chief threatened him/her this morning," he said.
Michael S. took a simpler approach. "We are supposed to be protecting their identity right?" he said.
The CIA declined to comment on the Times' story, and lawyers for the whistleblower also warned outlets about publishing such information.
"Any decision to report any perceived identifying information of the whistleblower is deeply concerning and reckless, as it can place the individual in harm's way," Andrew Bakaj, lead counsel for the whistleblower, told the Times. "The whistleblower has a right to anonymity."
Tom Mueller, author of a forthcoming book on whistleblowing in the U.S., said in an op-ed for Politico that the current whistleblower has nothing to gain from losing his or her anonymity.
"Since the beginning of whistleblowing in America, government whistleblowers who put their name and face on their revelations have not fared well," wrote Mueller, "particularly those from the intelligence community."