2018 Midterms: Obama Administration Alumni Are Facing Off Against Republicans Across the Country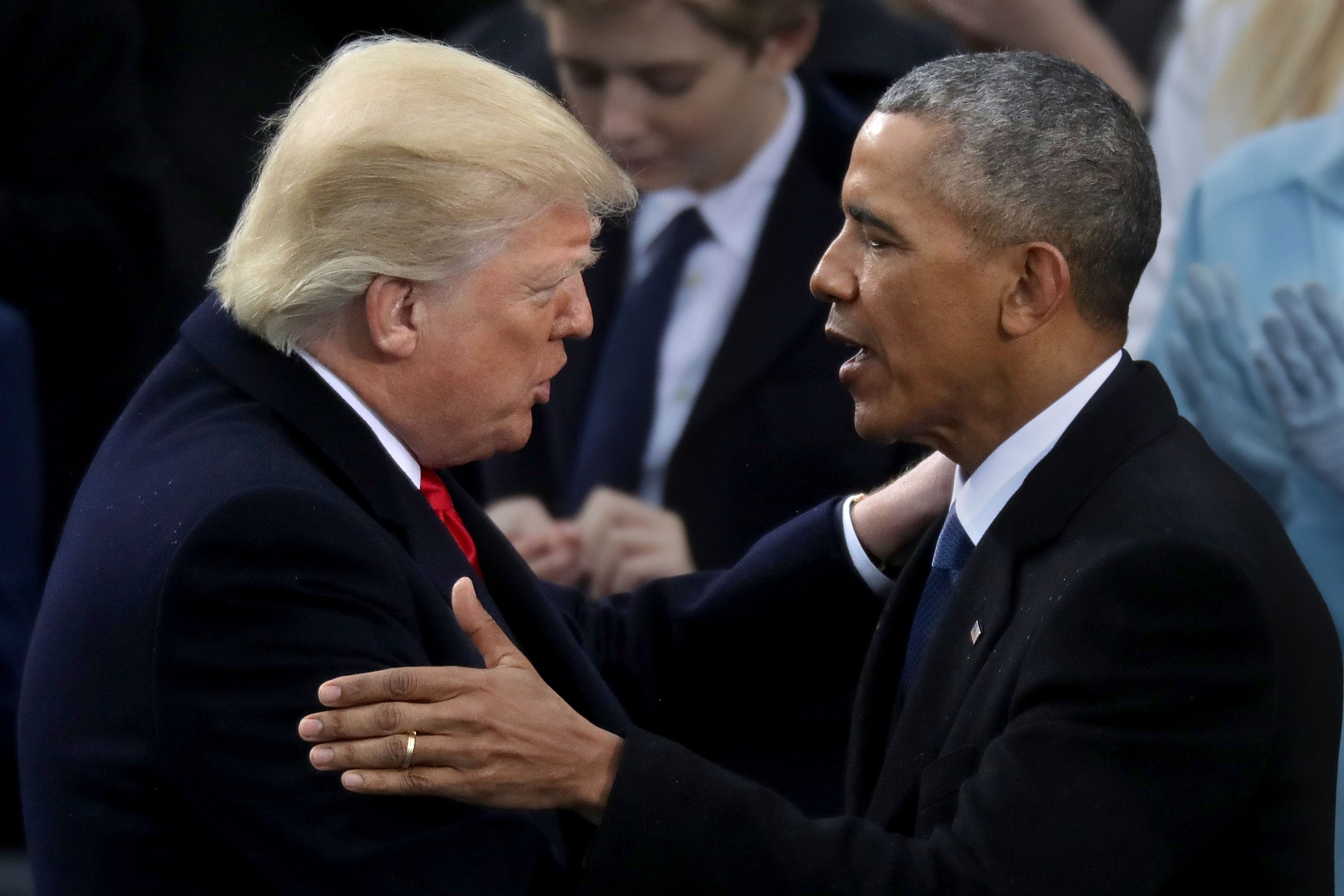 In 2017, Democrats flipped six state House and Senate seats (while defending two dozen seats up for re-election) and managed to get Doug Jones elected to the U.S. Senate from Alabama—the first from his party to represent the state in decades.
Democrats are confident this momentum will continue into 2018—and they're banking on people who served under former President Barack Obama to deliver the goods.
According to a Sunday report in The Wall St. Journal, at least a dozen people who formerly worked under President Barack Obama are running for office for the first time in the midterm elections.
The list includes Brian Forde, former White House technology adviser, who's running against Republican U.S. Representative Mimi Walters in California; Colin Allred, who worked in Department of Housing and Urban Development's Office of General Counsel, and Ed Meier, who worked in the State Department, both of whom are taking on taking on Representative Pete Sessions, chairman of the Rules Committee, in Texas; and former acting assistant Secretary of Defense Elissa Slotkin, who's challenging GOP Representative Mike Bishop in Michigan.
As noted by the Journal, Democrats need to win a net 24 seats to take back control of the House. According to the Cook Political Report, that's well within striking range: The report rates 17 GOP seats as "tossups" and 46 as "likely" or "lean" Republican.
On the other hand, Cook lists "21 Democrats as competitive, including four tossups," as reported by the Journal.
If victorious, the Obama-era alumni running for office would join a handful of their former colleagues in Congress, including Representative Ro Khanna, a Democrat from California who served as a deputy assistant secretary in the Obama Commerce Department, and Senator Tammy Duckworth of Illinois, who was an assistant secretary in Obama's Veterans Affairs Department before running for Congress.
Despite taking losses in 2017, the GOP is still out-fundraising Democrats heading into this year's midterm elections. As reported by CNN, "The Democratic National Committee's latest report marked its lowest fundraising total for the month of October in at least 15 years."
Meanwhile, Republicans have raised upward of $70 million more than national Democrats since the election of President Donald Trump in November 2016.