Barack Obama Will Get Only $17 A Day For Jury Duty In Illinois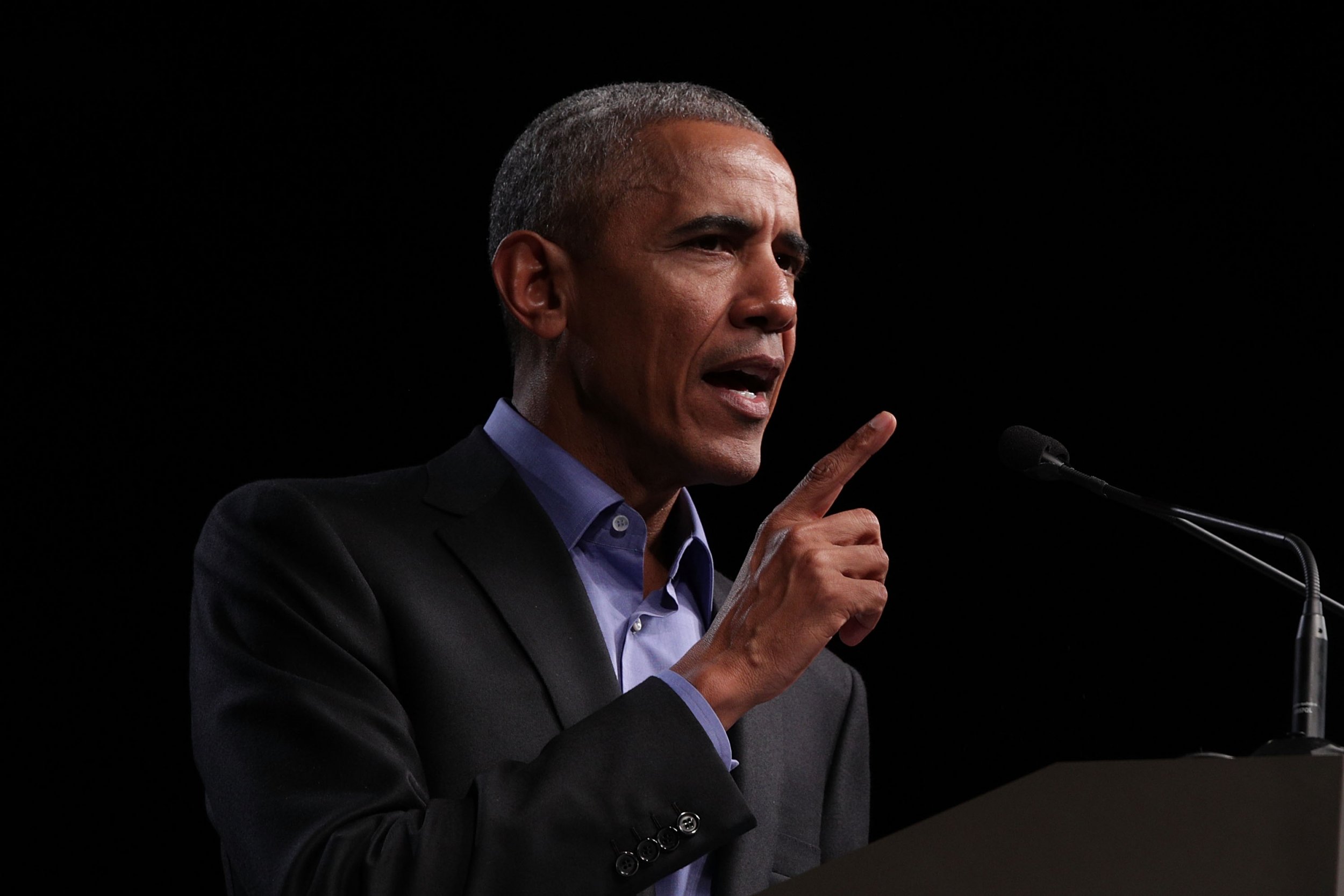 Barack Obama can't use the former president card to get out of jury duty—and he'll get paid only $17.25 per day, just like the average American citizen serving.
That payment is an insignificant amount for Obama, who earned $400,000 a year as president and right out of office landed two speaking gigs for $400,000 each. He also gets a lifetime salary and office facilities covered by taxpayers. And his net worth has been estimated at $7 million.
Obama will serve in November in Illinois's Cook County, which requires residents to do jury duty once a year. "He's a great citizen of his city and this county. We're happy that he recognizes his responsibility as a citizen to serve just as anybody else would," Cook County Chief Judge Tim Evans told NPR on Saturday. He would not disclose the exact location or date of Obama's upcoming jury duty.
Obama will have to report for duty, but he could end up getting off the hook for actual work. Judges in most cases disqualify jurors with prejudices that could get in the way of fair judgment in court. The attorneys on each side can question the panel of jurors and remove some from duty without giving a reason.
Attorneys often hesitate to pick high-impact jurors who might have "a really outsized voice," according to Aaron Katz, a lawyer who focuses on white-collar criminal defense. "But if I'm feeling either really good about my case or really bad about my case, I might actually want a high-impact juror like Obama on my jury, because I know I can tailor my arguments to that one juror, hoping that he or she can carry the day," Katz told NPR.
Cook County has had at least one high-profile citizen serve before. Billionaire Oprah Winfrey was one of a dozen jurors who convicted a Chicago man of murder 2004, and her presence drew a lot of media attention to what would otherwise have been a low-profile case.
Former President George W. Bush was considered for duty in Dallas in 2015 and reportedly didn't try to shirk. Bush, who wasn't picked to serve, took selfies and pictures with each of the 35 people of the jury panel during a break.
Former President Bill Clinton was summoned for New York City jury duty in 2003 for a gang shooting case in the Bronx but was not selected.
Evans said that Obama's security will be a top priority during his service. His Secret Service detail will be present.