Obama to Overhaul U.S. Program to Support Syrian Rebels: Carter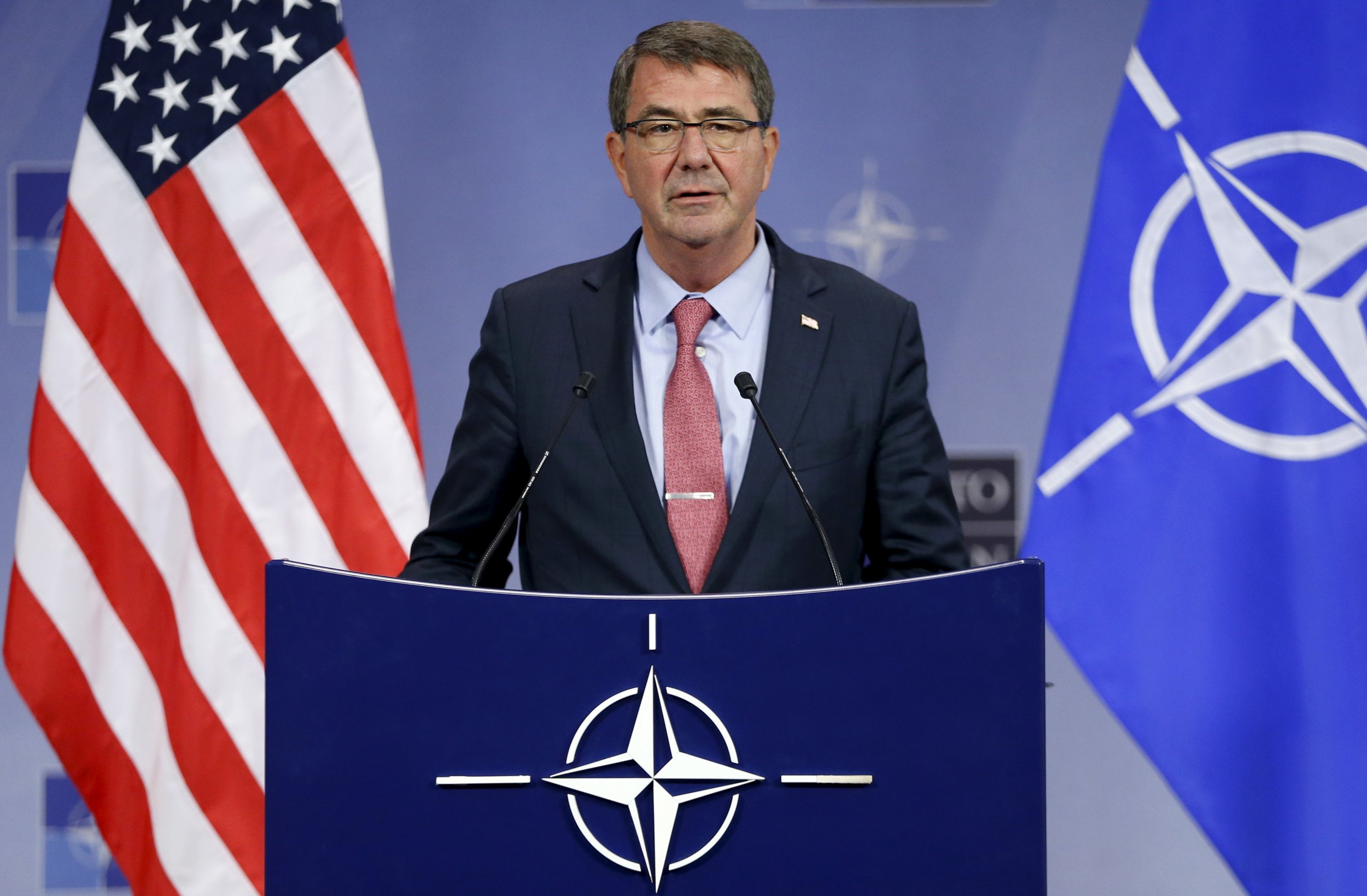 U.S. President Barack Obama will overhaul Washington's approach to supporting Syrian rebel forces following this year's deeply troubled launch of a U.S. military training program, Defense Secretary Ash Carter said on Friday.
Carter hinted the new approach would focus more on enabling forces already on the ground to battle Islamic State. The original U.S. military effort sought to train entire units outside Syria, at sites in Turkeyand Jordan, and then send them back into the civil war.
The formal decision would be announced later on Friday, he told journalists.
"We have devised a number of different approaches," Carter told a news conference in London.
In May, the U.S. military began training for up to 5,400 fighters a year in what was seen as a test of Obama's strategy of having local partners combat Islamic State militants and keep U.S. troops off the front lines.
But the program was troubled from the start, with some of the first class of less than 60 fighters coming under attack from al Qaeda's Syria wing, Nusra Front, in their battlefield debut.
Reuters reported last week that the Obama administration was considering extending support to thousands of Syrian rebel fighters, possibly with arms and air strikes, as part of the revamped approach toSyria.
That includes rebels near the border with Turkey and members of the Syrian Arab Coalition.
Carter said the new U.S. effort would seek to enable Syrian rebels in much the way the United States had helped Kurdish forces to successfully battle Islamic State in Syria.
"The work we've done with the Kurds in northern Syria is an example of an effective approach where you have a group that is capable, motivated on the ground, that you can enable their success," Carter said.
"That's exactly the kind of example that we would like to pursue with other groups in other parts of Syriagoing forward. That is going to be the core of the President's concept."
A senior U.S. defense official, speaking to reporters traveling with Carter, said the program itself was not ending, adding that there would be some training and vetting of Syrian rebels in the future.
But the overhaul would clearly turn a new page on what had been a failed experiment for the U.S. military.
In the face of its brutal offensive through northern Iraq in June, 2014, Obama asked Congress for an initial $500 million to "train and equip" Syria's opposition fighters, whom he later described as "the best counterweight" to Islamic militants and a key pillar in his campaign to defeat them.
The plan reflected the priorities of a president reluctant to get entrenched in another Middle East conflict, but who needed a ground force to complement U.S. air strikes against Islamic State in Syria.
But instead of battling al Qaeda, the fledgling U.S. recruits came under attack from Nusra Front. The U.S. military program also failed to attract enough recruits, with many candidates being declared ineligible and some even dropping out.