Obama Plans First Visit to Cuba by a U.S. President in 88 Years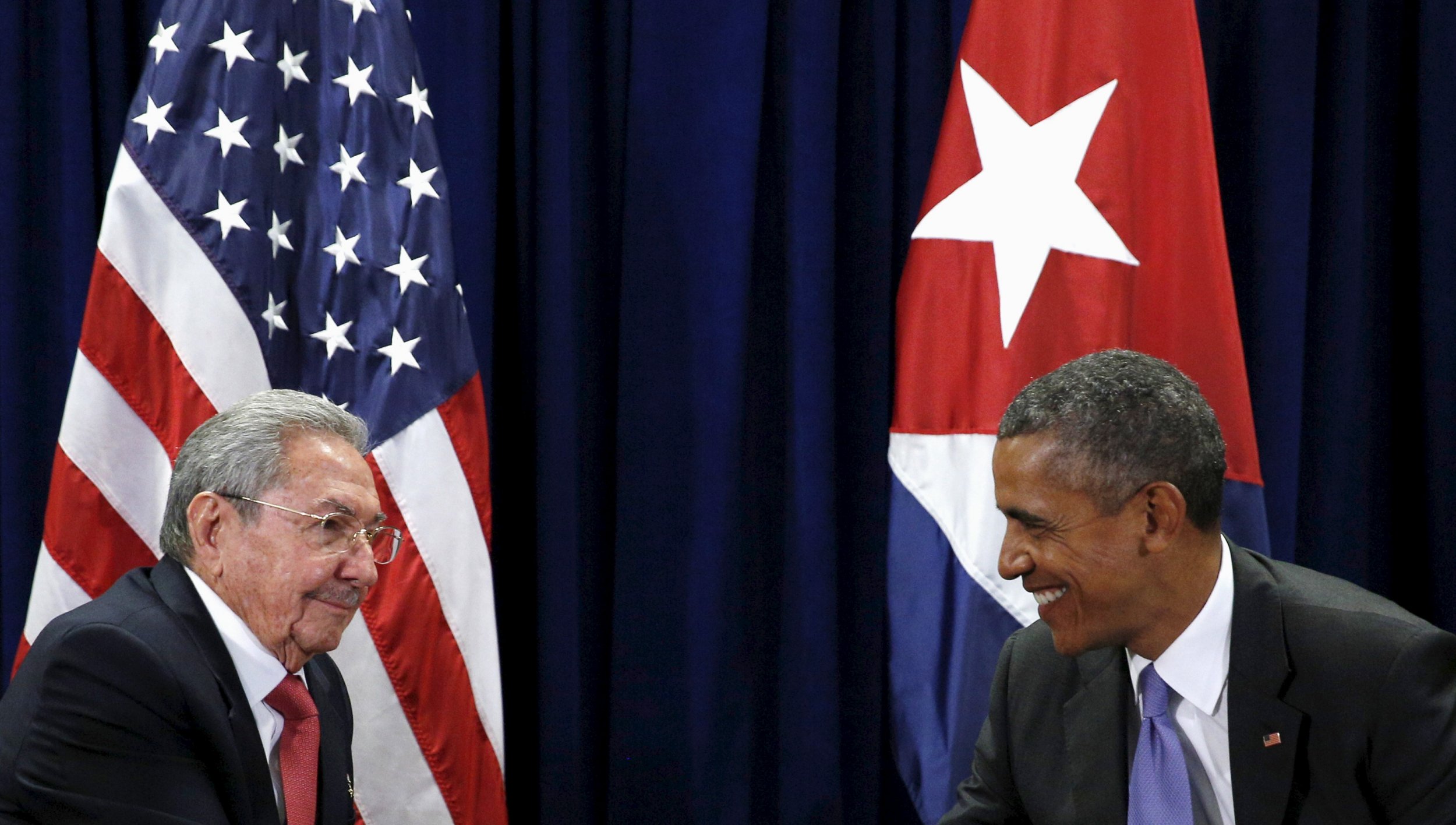 Barack Obama will become the first sitting U.S. president in almost 90 years to visit Cuba in a trip planned for March, according to reports.
ABC News reported that the visit is planned for March 21-22, before Obama heads to Argentina. Full details are due to be announced at a White House briefing on Thursday.
The trip would mark the latest step in a growing rapprochement between the U.S. and Cuba after more than 50 years of animosity. Obama and Cuban President Raul Castro said they would re-establish full diplomatic relations in December 2014 after Cuba released U.S. contractor Alan Gross, held in a Cuban prison for five years.
Cuban reopened its embassy in Washington in July 2015, with the U.S. followed suit in Havana in August, and the two countries' transport ministers signed a deal on Tuesday pledging to restore commercial airline services between the U.S. and Cuba by 2017. Obama also said that the U.S. should lift its trade embargo against Cuba in his final State of the Union address in January. The embargo has been in place since 1962.
Obama said in a December 2015 interview that he wished to visit Cuba in 2016 and Josefina Vidal, the director of U.S. affairs at the Cuban foreign ministry, said the U.S. president would be welcome but warned Obama not to interfere in internal Cuban affairs.
Should his visit go ahead, Obama would be only the second sitting American president to visit the island nation. Calvin Coolidge went to Havana in 1928 to address the Sixth Annual International Conference of American States. Former U.S. President Jimmy Carter went to Cuba in 2002 at the invitation of former Cuban President Fidel Castro, but the visit came 20 years after Carter had left office.
Obama Plans First Visit to Cuba by a U.S. President in 88 Years | U.S.