Obama Travels to West Virginia to Change the Tone of the War on Drugs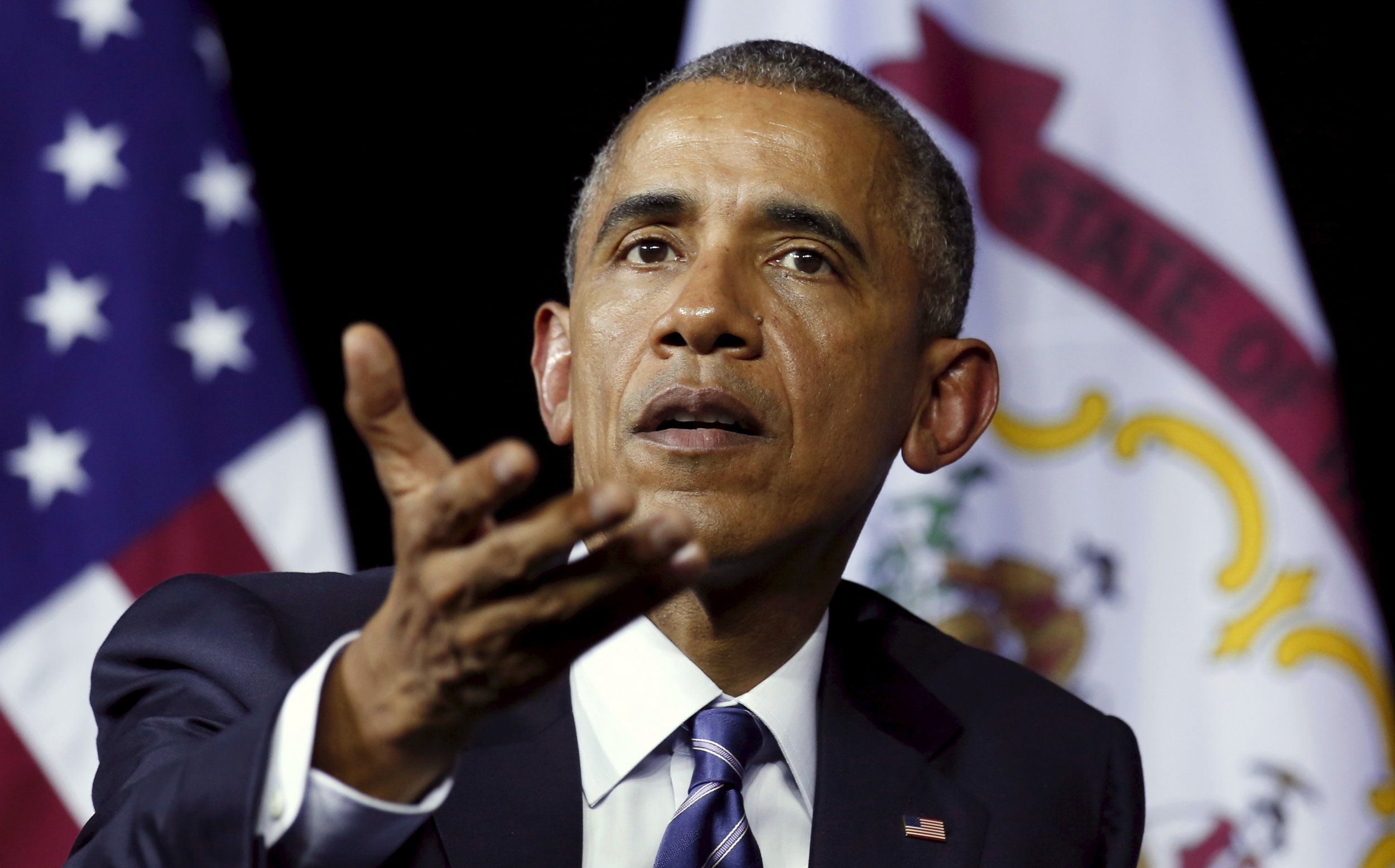 While Congress tries to decide who is going to be Speaker of the House and whether to fund the government in December, the executive branch hasn't been standing still. Following talks on climate change with the CEOs of major corporations last week, the White House recently started another initiative, this time to address the epidemic of prescription drug and heroin abuse.
President Obama traveled to West Virginia Wednesday afternoon to meet with the families of recovered addicts and to speak with a panel of law enforcement, health and education officials. While the problem of prescription drug addiction is nationwide and cuts across class and ethnic lines, it has struck hardest in white rural areas such as West Virginia and Vermont, where governor Peter Shumlin devoted his entire annual address in 2014 to the heroin epidemic in his state.
"This could happen to any of us in any of our families," Obama said of prescription drug abuse. Opioid painkillers, part of the same class of drugs that includes heroin, are often a gateway to life-altering addictions. More people die annually from overdosing on legal drugs than die in car accidents. Members of the assembled panel frequently invoked the word epidemic to describe the current state of affairs. He was joined by Secretary of Health and Human Services, Sylvia Matthews Burwell who is a West Virginia native.
"I studied this issue when I came into office. I was stunned by the statistics," Obama said during his brief opening remarks.
The White House released a fact sheet Wednesday detailing plans to cooperate with healthcare providers, advertisers and TV networks to promote addiction PSAs and reform prescription practices.
Most young people affected by addictions to opioids, Obama argued, do not get addicted by buying drugs off the street, but rather by trying drugs that were legally prescribed to a family member. With prescriptions of pain medication up over the last decade and a half, the proliferation of addictive drugs in communities across America is comparable to statistics on the proliferation of guns and mass shootings.
The Affordable Care Act, Obama's signature domestic achievement, requires more health insurance plans to cover addiction and recovery, and the administration's overall approach to drugs is a marked shift from the policies of the previous decades, with Obama calling for less mass incarceration and changing the tone of the drug war to avoid demonizing addicts.
"This is an illness. We have to treat it as such," he said, adding that Americans should imagine drug addicts as potential family members rather than "junkies." He even referenced his own drug experimentation in youth (documented in his memoir Dreams From My Father) as an example of addiction risk.