Obama Protects Bristol Bay, Alaska from Future Oil and Gas Drilling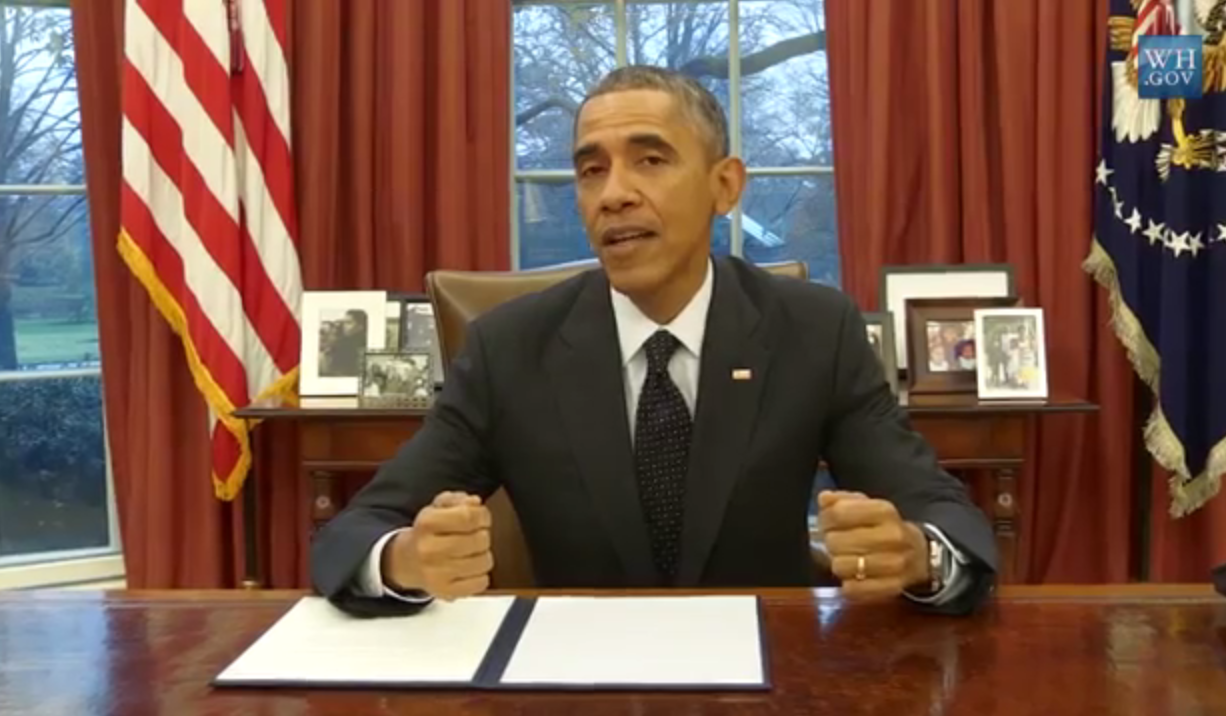 In a YouTube video released Tuesday evening, President Barack Obama announced a ban on future oil and gas drilling in Bristol Bay, Alaska by way of a Presidential Memorandum. Bristol Bay is one of the most productive wild salmon fisheries in the world, and is surrounded by sensitive tundra. Environmental groups and Native Alaskans have been working for years to secure protection for the area.
"Bristol Bay has supported Native Americans in the Alaska region for centuries," Obama said in the video announcement. "It supports about $2 billion in the commercial fishing industry. It supplies America with 40 percent of its wild-caught seafood."
"It is a beautiful natural wonder, and its something that is too precious for us to just be putting out to the highest bidder," Obama said.
If all oil and gas resources in Bristol Bay were fully developed, their combined revenue would total $7.7 billion total over 25 to 40 years of production, according to 2006 figures from the Minerals Management Service. Yet fisheries in the southeast Bering Sea, on which Bristol Bay sits, generate $2.5 billion a year on average, as well as the 40 percent of the country's wild seafood catch mentioned by Obama, according to facts compiled by Pew Charitable Trusts Tuesday.
Obama protected the 52,234 square mile-area under the power given to him in section 1341(a) of the Outer Continental Shelf Lands Act, which stipulates that the president "may, from time to time, withdraw from disposition any of the unleased lands of the outer Continental Shelf."
The President's announcement does not, however, apply to minerals mining, and as a result will not effect hotly contested plans for Pebble Mine, a giant open-pit gold and copper mine proposed for the Bristol Bay region. Environmental Protection Agency administrator Gina McCarthy announced earlier this year that her agency would investigate what impact waste from the mine would have on the ecosystem.
Earlier this year, Newsweek caught up with Callan Chythlook-Sifsof, 25, a professional snowboarder and member of the USA Olympic snowboarding team. She is Alaska Native and hails from Bristol Bay, where she grew up commercial fishing with her family. Chythlook-Sifsof was in Brooklyn, New York, preparing for the People's Climate March held in New York City in August. At the time, she said she was using her platform to speak out against Pebble Mine.
"The politics of Anchorage and the few other large communities just completely overpower anything that anybody else in these rural villages," Chythlook-Sifsof said. "Nobody listens. It's just what's happening in all of rural Alaska, with mines and oil drilling. It's taking over our state. The people who make these decisions don't ever go out to these rural villages."
In his announcement Tuesday, Obama gave credit to Native communities and local groups who have pushed for years for permanent protection for the Bay.
"Because of the great work that was done by local communities, Native Alaskans, folks who cared about making sure that we preserved this natural wonder for generations to come, we were able to take action that is going to take [Bristol Bay] off the bidders block and make sure that it is preserved into the future," Obama said.