Obama to Putin: Help at the Crash Site—Or Else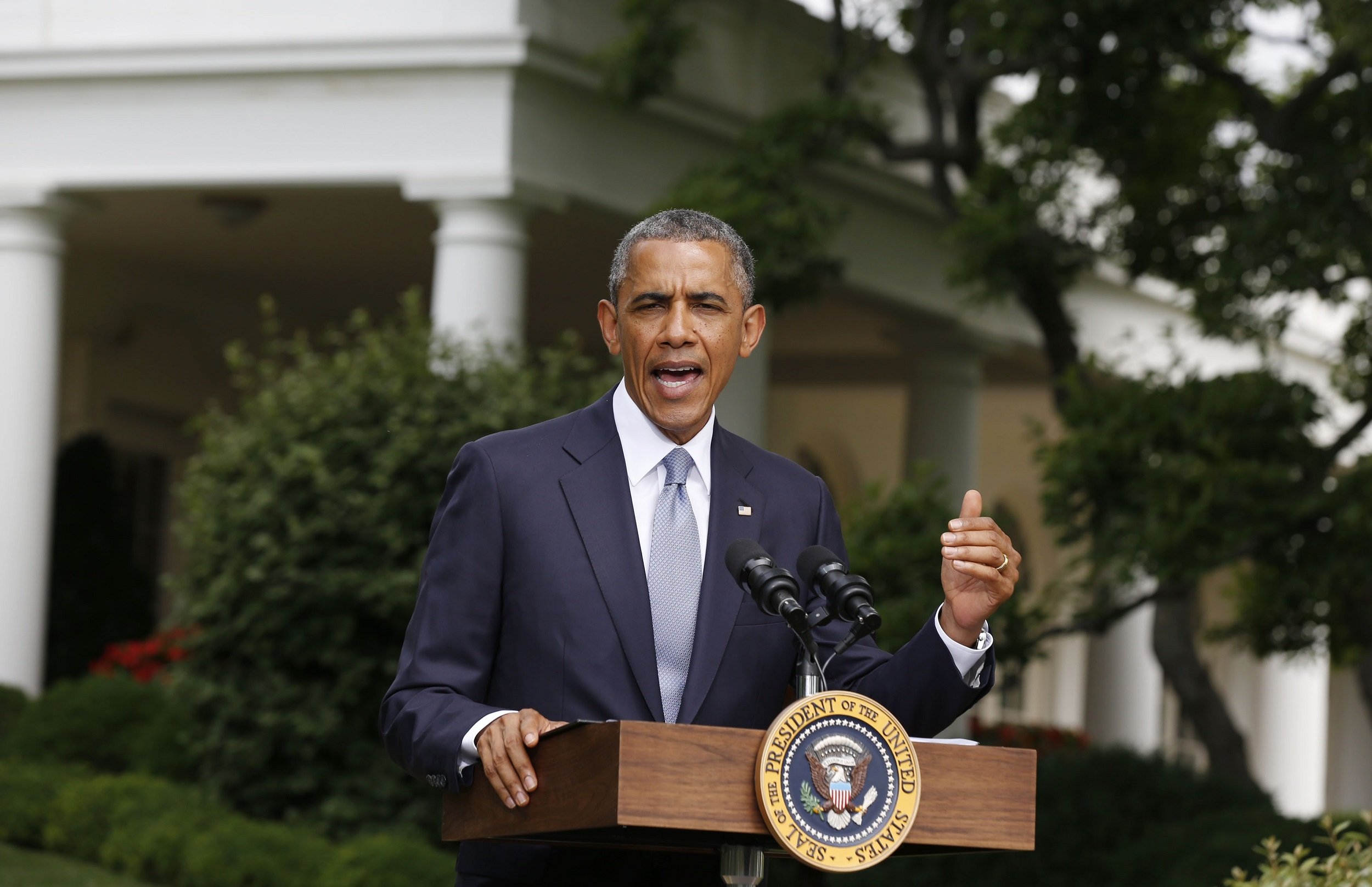 President Barack Obama is putting pressure on Russia and Russian President Vladimir Putin on Monday to make sure investigators have access to the site of the downed Malaysian Airlines flight MH17 and to ensure the victims' bodies are swiftly returned to their families.
In remarks at the White House, Obama accused Russian-backed separatists in eastern Ukraine of impeding the investigation into exactly how MH17 was brought down and of removing bodies and hiding evidence. He stressed that the burden is now on the Russians to make sure the separatists cooperate.
"Our immediate focus is on recovering those who were lost, investigating exactly what happened and putting forward the facts," Obama said.
"Russia has extraordinary influence over these separatists," Obama said, stressing that the Ukrainian rebels have been inspired, trained and armed by the Russians, and that some of the leaders are Russian citizens. Without getting into specifics, Obama warned that if Russia's stance toward the conflict in Ukraine does not change, Russia will only continue to isolate itself on the world stage and that "the costs will only continue to increase."
"Russia, and President Putin in particular, has direct responsibility to compel them to cooperate with the investigation," Obama said. "That is the least that they can do."
The fact that the separatists are impeding the investigation begs the question, Obama said, "what exactly are they trying to hide?"
Also addressing the growing number of casualties in the conflict between Israel and Hamas in Gaza, Obama said Secretary of State John Kerry has been dispatched to Cairo to try to work out an immediate ceasefire.