Obama Rejects Idea That West is at War With Islam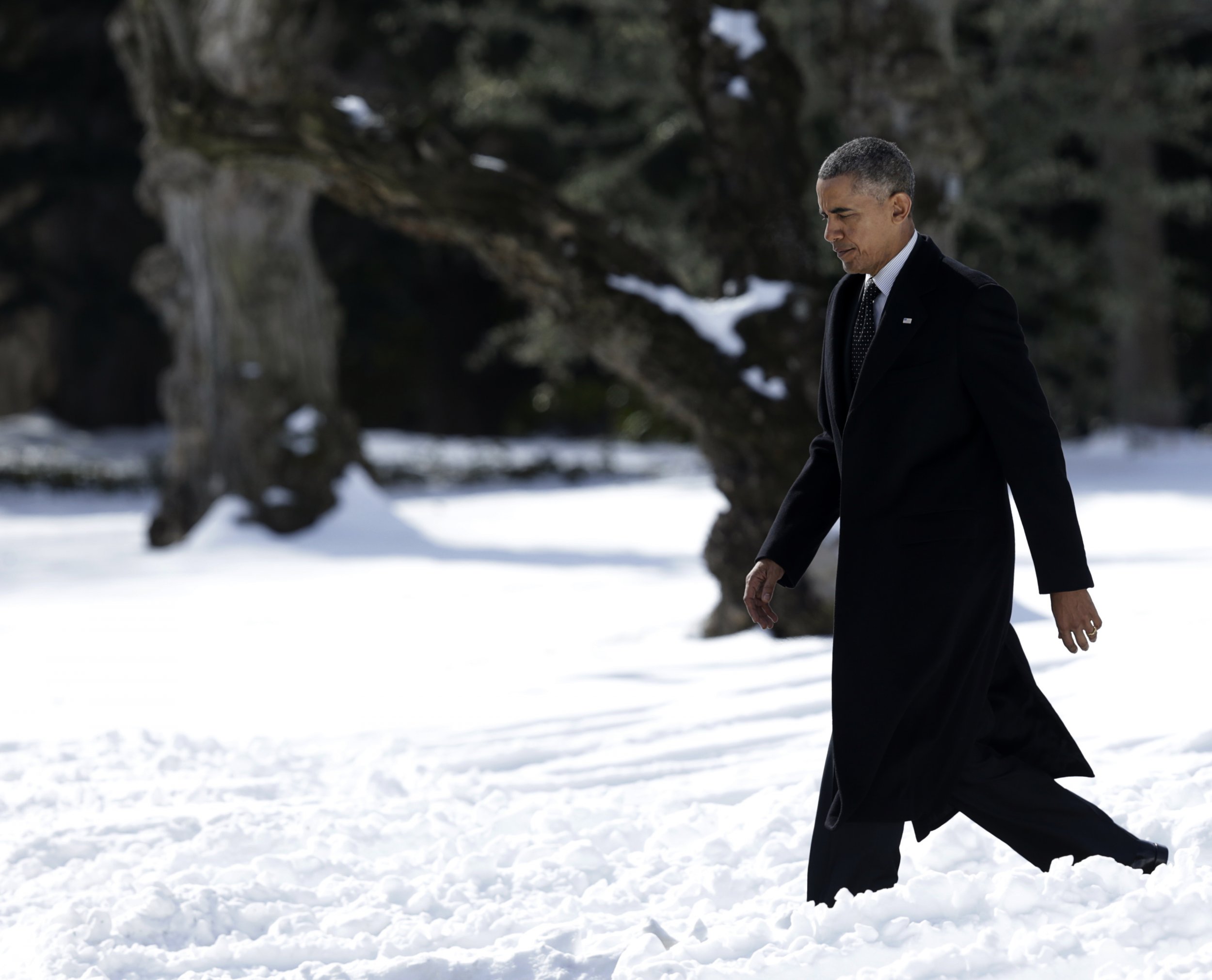 WASHINGTON (Reuters) - U.S. President Barack Obama on Thursday urged countries to tackle violent Islamist militancy around the world and rejected as "an ugly lie" suggestions that the West was at war with Islam.
Obama said there was a complicated history between the Middle East and the West and no one should be immune from criticism over specific policies.
"But the notion that the West is at war with Islam is an ugly lie," he said. "And all of us, regardless of our faith, have a responsibility to reject it," he told a conference convened by the White Houseon countering violent extremism.
"Muslim communities, including scholars and clerics, therefore have a responsibility to push back not just on twisted interpretations of Islam, but also on the lie that we are somehow engaged in a clash of civilizations," Obama said.
With violent groups like Islamic State, Boko Haram and al-Shabaab gaining strength in Africa and the Middle East, more than 60 countries and international organizations have gathered in Washington to come up with a plan for tackling the problem.
Critics have accused the White House of shying away from tying extremism to the religion of Islam after the recent attacks staged by Islamist militants in Paris and Copenhagen.
Addressing the conference, U.N. Secretary General Ban Ki-moon said he would convene a meeting in coming months of faith leaders from around the world and warned that violent extremism posed a grave threat to international peace and security.
"Military operations are crucial to confront real threats. But bullets are not the 'silver bullet,'" Ban said. "Missiles may kill terrorists. But good governance kills terrorism."
U.S. Secretary of State John Kerry said countries needed to promote tolerance and peace, while addressing social and economic inequality that militants use to recruit.
"You have to do everything. You have to take the people off the battlefield, who are there today," Kerry said. "But you're kind of stupid if all you do is do that, and you don't prevent more people from going to the battlefield," he added.
Nick Rasmussen, director of the National Counterterrorism Center, a U.S. spy agency, said the threat of Islamist militants was constantly changing and the United States and its allies faced "more frequent low level attacks against all of us."
Islamic State has demonstrated an "agile and highly capable use of social media," Rasmussen said. The group's messaging has included both horrifying videos of executions and more enticing images of Islamic State fighters and their families, he said.