Obama: Republicans Blocking Syrian Refugees 'Scared of Widows and 3-Year-Old Orphans'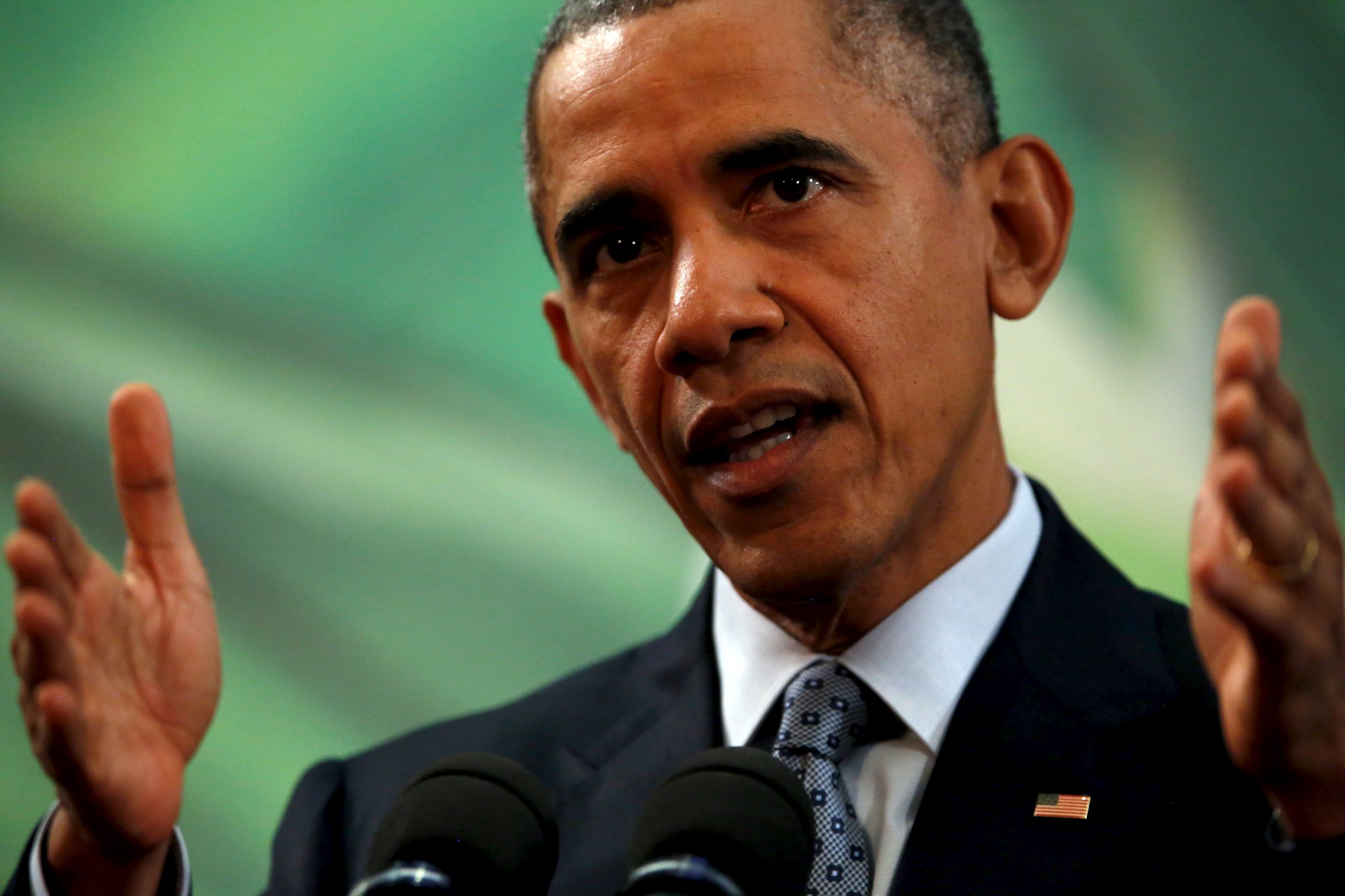 President Obama continues to push back against governors and lawmakers who want to block Syrian refugees from entering the United States. On Tuesday, speaking from the Philippines, Obama said those who seek to shut the door on refugees fleeing the ever-expanding violence in Syria are "scared of widows and 3-year-old orphans."
After the attacks in Paris this past Friday in which 129 died, some lawmakers, both Democrat and Republican, have called for the U.S. to pause or stop taking in refugees. It was reported that at least one of the Paris attackers may have entered France by posing as a refugee from Syria. So far, governors from about 30 states have said they will bar Syrian refugees from settling in their states. Others, like Republican presidential hopeful Jeb Bush, have said the U.S. should prioritize Christian refugees over those of other faiths, while U.S. Senator Ted Cruz has said the U.S. should bar Syrian Muslims. New Jersey Governor Chris Christie, who is also seeking the Republican nod for the White House, went so far as to say he would bar 5-year-old orphans from entering the U.S.
But Obama said shutting the door on refugees and treating Christian refugees differently plays into the hands of the Islamic State militant group, known as ISIS or ISIL, which French media has blamed for the attacks. "I cannot think of a more potent recruitment tool for ISIL than some of the rhetoric that's been coming out of here during the course of this debate," the president said. "ISIL seeks to exploit the idea that there is a war between Islam and the West. And when you start seeing individuals in positions of responsibility suggesting that Christians are more worthy of protection than Muslims are in a war-torn land, that feeds the ISIL narrative. It's counterproductive, and it needs to stop."
Others in the president's party have also criticized the anti-refugee response in the wake of the Paris attacks. On Tuesday, U.S. Senator Elizabeth Warren accused Republicans of giving in to fear. "We are not a nation that delivers children back into the hands of ISIS murderers because some politician doesn't like their religion," she said, "and we are not a nation that backs down out of fear."
President Obama has called for the U.S. to accept 10,000 Syrian refugees over the next year.