Obama Responds to Drone Crashing at White House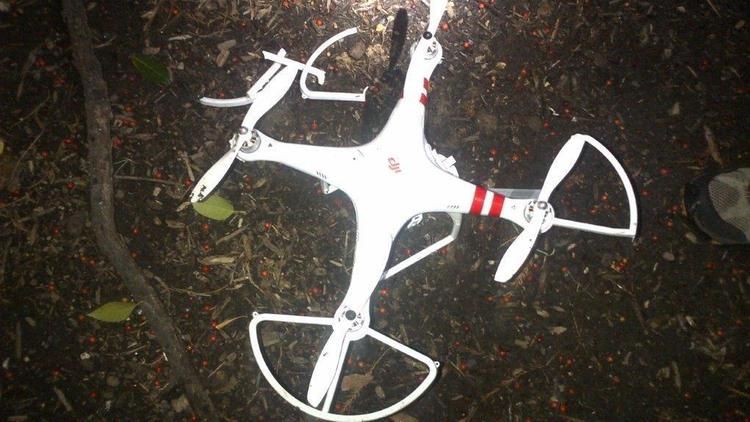 Updated | After a two-foot drone went undetected by White House radars and crashed into a tree on the South Lawn at 3 a.m. on Monday morning, President Obama, in his first public comments since the incident, admitted that the United States has failed to keep pace with the technology.
The pilot of the drone works for the National Geospatial-Intelligence Agency and had been drinking at an apartment nearby the White House, according to a New York Times report. When he lost control of the drone during a recreational flight, he hoped it had not hit the White House premises, but the next morning friends alerted him that his drone was all over the news. He first called his employer, and then notified authorities.
Following an investigation, the Secret Service identified the operator as a non-White House government employee. It is unclear from reports why the unidentified man was flying the device at that hour, but he claims he lost control during a recreational flight and did not intend to fly it over the White House fence.
For security reasons, drones are mostly banned from flyingin Washington, D.C., yet people still continue to fly them. The government employee has not been charged with a crime.
In an interview with CNN, Obama said drones have the potential to empower people in ways that were unimaginable a decade ago, but the federal government is trying to catch up with the technology's progression in order to enact laws that ensure safety and privacy. He said a goal in his final years as president "is seeing if we can start providing some sort of framework that ensures that we get the good and minimize the bad."
While a Secret Service agent was able to hear and see the drone, radars failed to detect it and agents were unable to bring it down before it crossed the fence. Officials told The New York Times it was too small and flying too low to be detected.
James Lewis of the Center for Strategic and International Studies told the Associated Press there really was nothing that could have been done.
"The sniper would be shooting at the drone and his bullets would be going past it into the buildings on Connecticut Avenue. If it's a crisis or emergency, sure, that makes sense, but what goes up comes down, and that includes bullets," he said.
The drone incident follows a series of Secret Service security blunders in recent years. They include an armed security contractor with an arrest record sharing an elevator with the president, a knife-carrying fence hopper running deep into the White House and a shooting taking place on the White House grounds in 2011 with little notice.