Charlie Hebdo Cover Depicts Barack Obama Fleeing Police Fire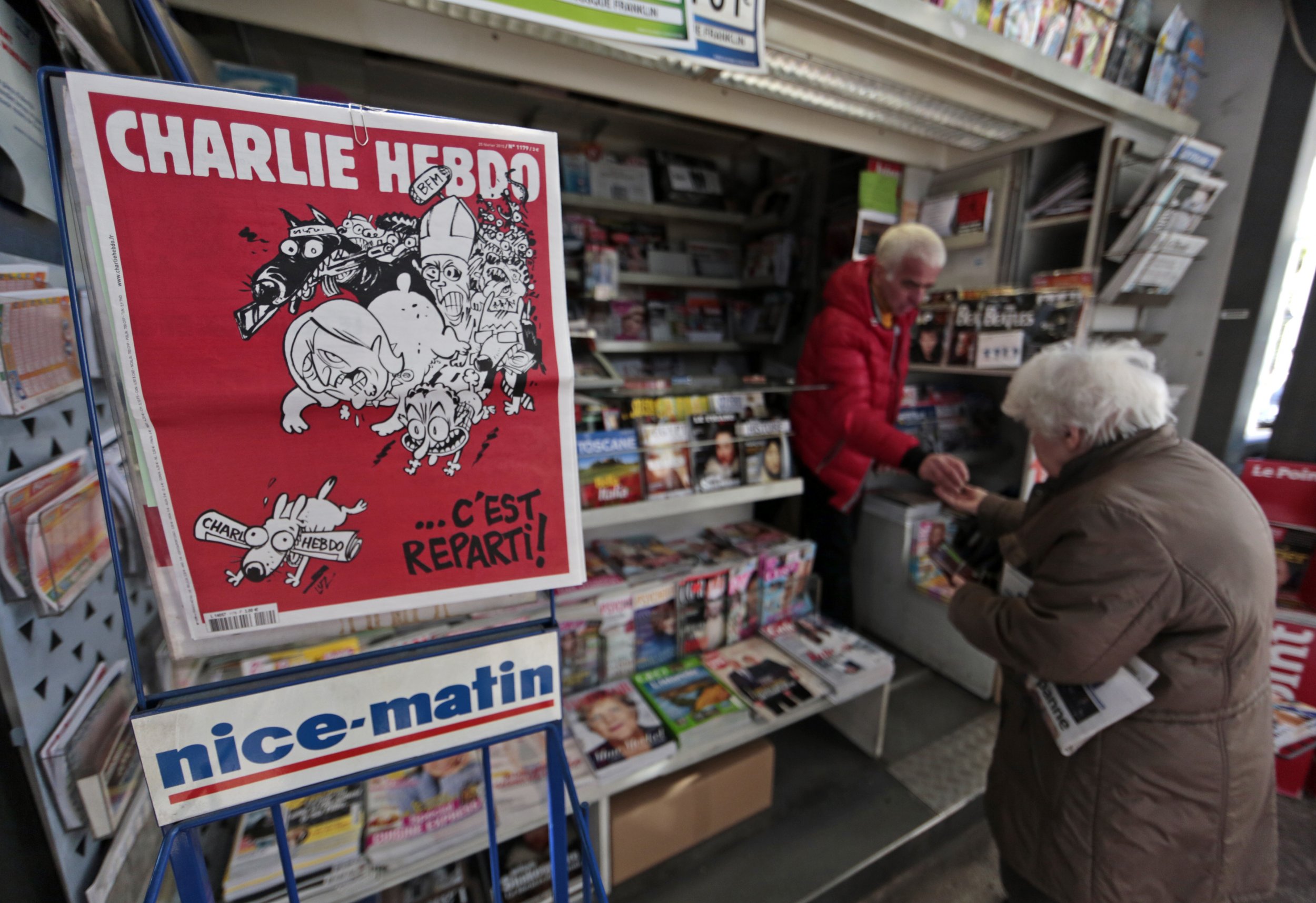 France's satirical weekly magazine Charlie Hebdo has responded to the U.S. presidential election result via the cover of its latest issue, which depicts outgoing President Barack Obama fleeing police fire.
"Obama—an ordinary citizen once again," reads the coverline, hinting that after eight years as commander-in-chief, Obama will leave the White House and live under a Donald Trump presidency, where he may well encounter the dangers that many black Americans have been exposed to for some time.
Several high-profile clashes between law enforcement and unarmed members of the African-American community in the last few years brought the issue of institutionalized racism into the spotlight during Obama's second term.
According to The Washington Post, black Americans made up almost a quarter of fatalities from police shootings in 2015, despite accounting for only 13 percent of the population.
While Obama has supported the Black Lives Matter movement that arose in protest to such shootings, Trump has blamed the movement for aiding the killing of police officers. Trump has also declared himself the "law and order" candidate and accused Black Lives Matter of being divisive.
After winning the election, however, Trump broke with his often inflammatory rhetoric to call for unity, while Democratic nominee Hillary Clinton conceded the election, calling on him to honor all ethnic and faith groups in the country.