As the United States struggles to contain the coronavirus, former President Barack Obama said his administration learned in 2009 that the United States wasn't "at all ready" for a health crisis.
In an excerpt from his upcoming memoir published Monday by The New Yorker, Obama wrote that when the World Health Organization declared the H1N1 virus—also known as swine flu—as the first global pandemic in decades, he ordered his team to evaluate how prepared the United States was for a "worst-case scenario."
"It was too early to tell how deadly this new virus would be," he said. "But I wasn't interested in taking any chances."
Obama later wrote that "the answer was that we weren't at all ready."
The former president also pointed out that his administration faced questions on how to produce and distribute vaccinations, as well as how to handle the possibility of closing schools and forcing quarantines. Obama said he was advised to let medical experts lead the way.
"My instructions to the public-health team were simple: decisions would be made based on the best available science, and we were going to explain to the public each step of our response—including detailing what we did and didn't know," Obama wrote. "Over the course of the next six months, we did exactly that."
Sixty million Americans contracted H1N1, and the virus is estimated to have killed approximately 12,500 Americans over one year. Obama said the nation was lucky the swine flu was less deadly than originally thought.
"News that the pandemic had abated by mid-2010 didn't generate headlines. Still, I took great pride in how well our team had performed," the former president wrote. "Without fanfare or fuss, they not only helped keep the virus contained but strengthened our readiness for any future public-health emergency—which would make all the difference several years later, when the Ebola outbreak in West Africa triggered a full-blown panic."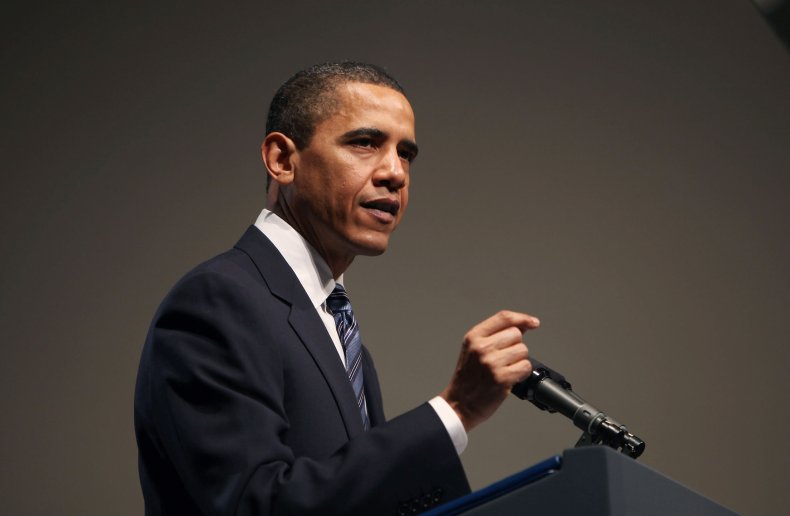 Obama's response to the H1N1 outbreak has been a talking point for President Donald Trump as he faces former Vice President Joe Biden in the general election.
Biden's campaign has pushed the need for new leadership based on Trump's response to the coronavirus pandemic, which has infected 8.7 million Americans and killed more than 225,000—more than any other country in the world.
Trump has countered that argument by criticizing the Obama-Biden administration's handling of the swine flu, deeming it a "disaster," even though he told Fox News in 2009 that he thought it was "being handled fine."
"Frankly, he ran the H1N1, swine flu, and it was a total disaster," Trump said during last week's final presidential debate. "It was less lethal, but it was a total disaster. Had that had this kind of numbers, 700,000 people would be dead right now. But it was a far less lethal disease."
NBC News and other fact-checkers have said that Trump's statement is not true and needed more context.
Newsweek reached out to the White House for comment but did not hear back in time for publication.