Obama Says It's 'Disappointing' That Republicans Aren't Challenging Trump Over Election Fraud Claims
Former President Barack Obama said it is "disappointing" that so many Republicans have not pushed back against or challenged President Donald Trump's unfounded claims of widespread election fraud.
President-elect Joe Biden and Vice President-elect Kamala Harris were declared the winners in the presidential contest on November 7, after the Associated Press, Fox News and other television networks called Nevada and Pennsylvania for the Democratic ticket. However, Trump has refused to concede, pushing baseless allegations of widespread voter fraud without providing evidence.
During an interview with Obama on CBS News that aired Sunday morning, anchor Gayle King pointed out that most Republicans have not challenged or overtly supported Trump's false claims.
"And that has been disappointing," Obama responded. "But it's been sort of par for the course during these four years. They obviously didn't think there was any fraud going on, 'cause they didn't say anything for the first two days. But there's damage to this, because what happens is that the peaceful transfer of power, the notion that any of us who attain an elected office—whether it's dogcatcher or president – are servants of the people. It's a temporary job."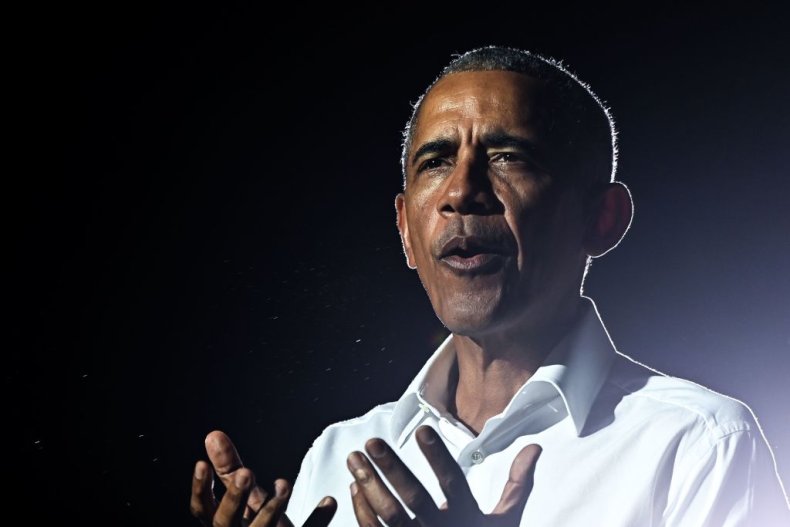 "We're not above the rules. We're not above the law. That's the essence of our democracy," he said.
Obama pointed out that "Biden will be the next President of the United States; Kamala Harris will be the next vice president." He explained that there is "no legal basis" and "no factual scenarios" for Trump's allegations.
Although most Republicans in Congress and other leading GOP lawmakers have not acknowledged Biden's victory, several prominent current and former Republican lawmakers have. Four GOP senators—including Lisa Murkowski of Alaska, Susan Collins of Maine, Mitt Romney of Utah, and Ben Sasse of Nebraska—have congratulated the president-elect. Former President George W. Bush also offered his congratulations last Sunday.
Newsweek reached out to Senate Majority Leader Mitch McConnell, a Kentucky Republican, House Minority Leader Kevin McCarthy, a California Republican, and the Trump campaign for comment, but they did not immediately respond.
John Bolton, Trump's former national security adviser who served as ambassador to the United Nations under Bush, called on Republican leaders to publicly accept Biden's victory in an interview with ABC News' This Week on Sunday.
"I think it's very important for leaders of the Republican Party to explain to our voters—who are not as stupid as the Democrats think—that in fact Trump has lost the election and that his claims of election fraud are baseless," Bolton said. He said he believes "this is a character test for the Republican Party."