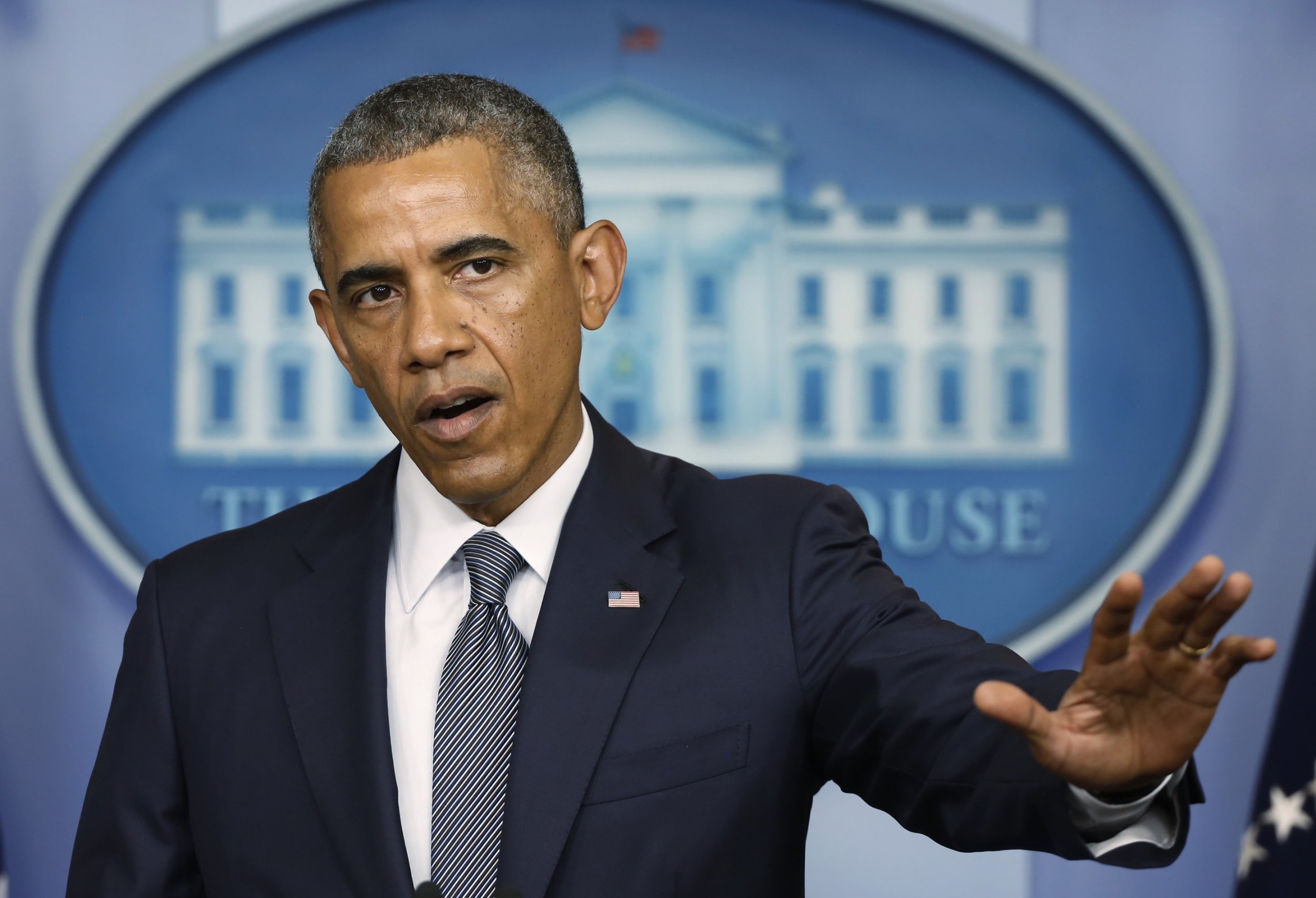 President Barack Obama said he has confidence that Malaysia Airlines flight MH17 was brought down by a surface-to-air missile that was fired from "territory that is controlled by Russian separatists," he told reporters during a news conference this afternoon.
While not directly blaming Russia, Obama emphasized that the country had not done enough to de-escalate tensions in Ukraine.
Speaking about Russia's relationship with pro-Russia rebels in Ukraine, Obama said that separatists cannot function with the equipment that they have, including anti-aircraft weapons, without the backing of Russia. Obama said that Russian President Vladimir Putin "had the most power to reduce the violence in Ukraine and had chosen not to do so," Reuters reports.
"There are only certain types of anti-aircraft missiles that can reach up 30,000 feet," Obama said, apparently referring to the Buk missile system that both Russia and Ukraine possess, and that is the type believed to have been shot at the plane. He also called for an immediate ceasefire between Russia and Ukraine, and pro-Russia rebels, and said the "unspeakable" tragedy of the downed plane shows "it is time for peace and security to be restored in Ukraine."
A video published by The Daily Telegraph includes snippets of the president's press conference.
Although there is still not concrete proof of who fired the missile, Obama's comments are the strongest yet that the U.S. believes pro-Russian separatists in Eastern Ukraine are responsible, and that ongoing fighting would stop if Putin halted the flow of weapons and fighters into the region.
The United Nations Security Council held a meeting to discuss the downed plane this morning, during which U.S. Ambassador to the U.N., Samantha Power, said, "The perpetrators must be brought to justice, they must not be sheltered by any member state of the United Nations." Power added, "To the family and friends of the victims it is impossible to find words to express our condolences. A full, credible and unimpeded international investigation must begin immediately."
Russia's ambassador to the U.N., Vitaly Churkin, placed all blame on Ukrainian authorities, and said, "Pressure should not be brought on this investigation, trying to prejudge its outcome with broad statements and insinuations that are unjustified in such a difficult situation."