Obama Says Trump Made 'Terrible' COVID Decisions and Now Pandemic Is 'Raging Out of Control'
Former President Barack Obama criticized President Donald Trump's response to the novel coronavirus pandemic Friday, calling the decisions made by the current administration "terrible."
While speaking on the Campaign HQ podcast hosted by his former campaign manager David Plouffe, Obama was asked about presumptive Democratic presidential nominee Joe Biden's decision to choose California Senator Kamala Harris as his running mate and how he felt Biden's decision-making was different than Trump's.
"She [Harris] is somebody who I think will be able to share the stage with Mike Pence or whoever else, and dissect some of the terrible decisions that have been made over the last four years that have helped create worse problems than were necessary in the midst of this pandemic," Obama said during the podcast.
He also touched on why he feels that Biden, his former vice president, will be able make better decisions than Trump, saying "he wanted and encouraged me to access experts. It's one of the reasons why I'm confident that he's gonna be able to put us in a much better footing when it comes to COVID-19."
Obama added "it's a sharp contrast to the current administration that seems to purposely try to ignore or contradict experts."
Obama went on to talk about the ongoing pandemic in the U.S. and how it is compared to other countries across the globe.
"We've got a pandemic that's raging out of control and that would have been difficult under any circumstances, for any president, but we actually have a comparison between what's happening in the United States and what's happening in every other wealthy, industrialized country in the world, and we are dead last in how we have effectively responded," Obama said during the podcast. "If you don't have more proof...of the need for change, it's hard to come up with what the arguments would be."
Obama's comments come as the novel coronavirus, which causes the respiratory disease COVID-19 continues to spread throughout the U.S. According to a tracker from Johns Hopkins University, there are currently over 5.2 million confirmed cases and at least 167,369 deaths in the country.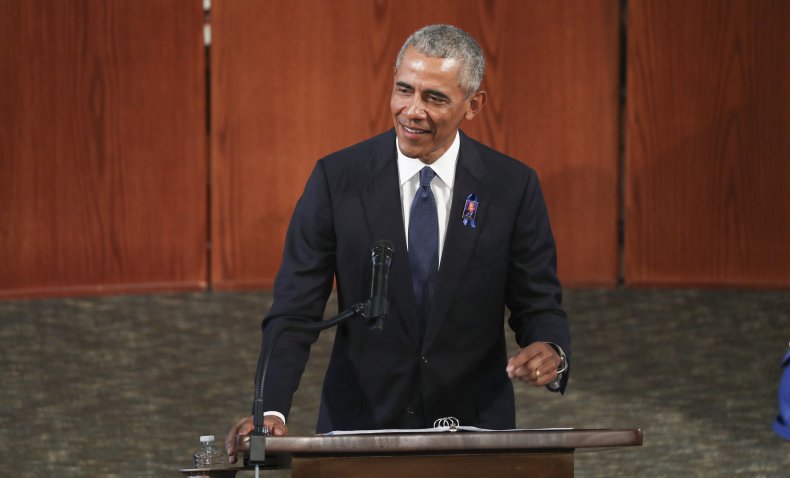 In contrast to Obama's comments on how the U.S. handled the pandemic, Trump recently said: "When you look at the job we've done, compared to others, we've done a great job."
"We've done a great job and on top of that, when you look at the numbers, how we were impacted less than these other countries," the president added during a recent press conference.
This is not the first time Obama has criticized Trump's response to the ongoing pandemic, as he made similar comments in a previous conversation with Biden, which was posted as a video on Twitter.
During their conversation, Biden asked Obama "can you imagine standing up when you were president, saying, 'It's not my responsibility?'", alluding to Trump saying he didn't take responsibility for the U.S.'s lagging rate of coronavirus testing.
"Those words didn't come out of our mouths when we were in office," Obama said in response.
Newsweek reached out to representatives of Trump and Obama for comment, but did not receive a response in time for publication.