Obama Says 'We Should Be Ashamed' of Failure to Enact Modest Gun Control Measures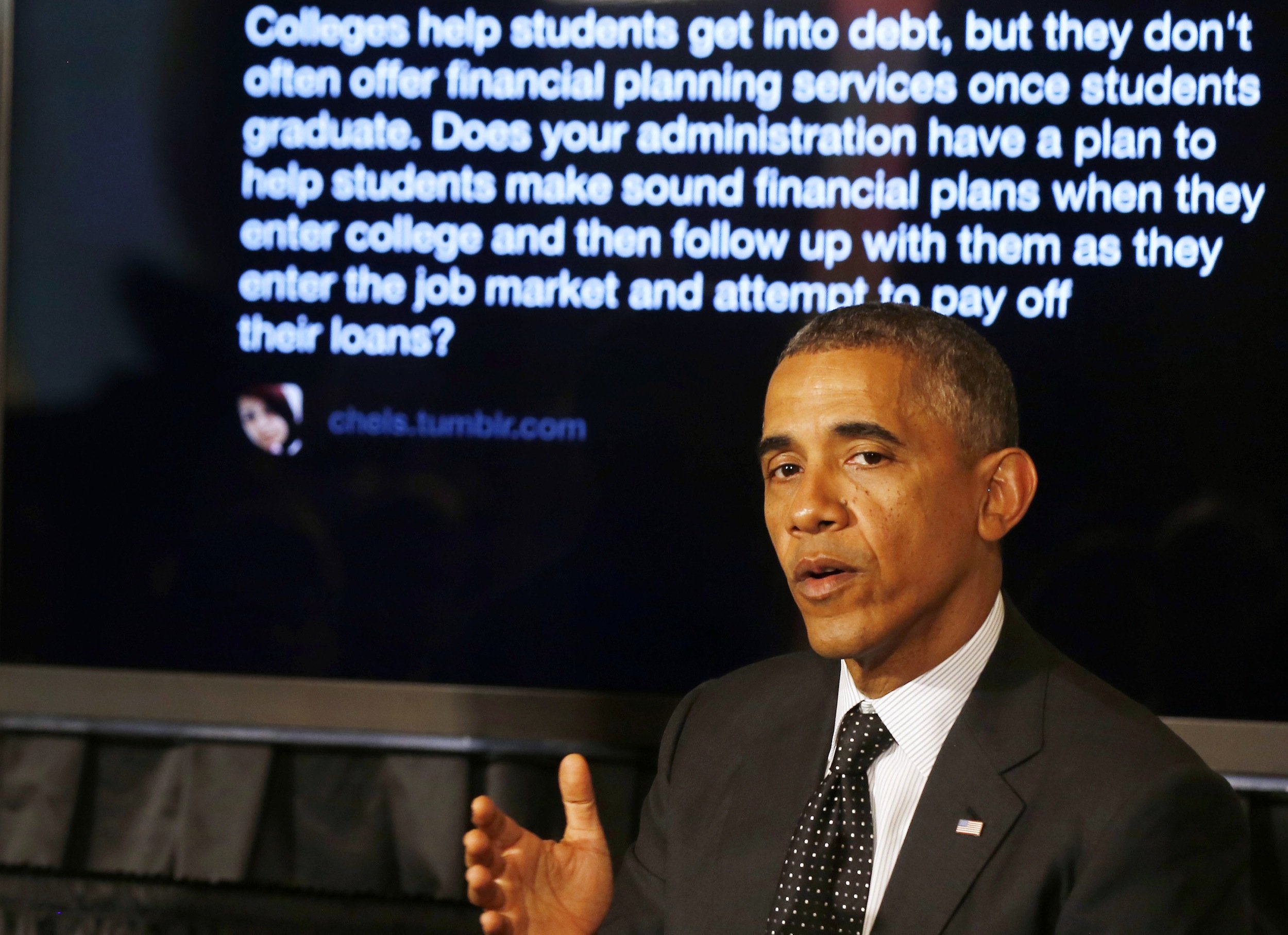 WASHINGTON (Reuters) - President Barack Obama expressed deep frustration on Tuesday at the inability by Washington to enact even modest gun control measures, in the aftermath of a rash of shootings around the United States.
"The country has to do some soul searching about this. This is becoming the norm and we take it for granted in ways that as a parent are terrifying to me," Obama said in answer to a question at a White House online event sponsored by Tumblr.
The remarks were made amid a spate of shootings across the nation with the latest occurring at an Oregon High School on Tuesday. Last week, a man opened fire at Seattle Pacific University.
Obama spent the early part of 2013 trying to persuade Congress to approve legislation to approve legislation after a school shooting in Newtown, Connecticut, where 20 children were killed. The move would have imposed some restrictions on gun ownership but the effort failed amid pressure from the National Rifle Association lobby.
Since Newtown, there have been 74 shootings at schools and campuses, according to a group called Everytown for Gun Safety, which advocates for tougher gun laws.
The question that prompted Obama's comments on Tuesday was submitted a few days ago by someone who knew one of the victims of a rampage in which six students at the University of California at Santa Barbara were killed last month.
Obama said it was one of his greatest frustrations as president that basic steps could not be taken on guns, saying the United States is the only developed country in the world that permits this type of behavior.
"There's no place else like this," he said.
The president said it will take a change in public opinion to force Congress to move on the issue.
"I am prepared to work with anybody including responsible sportsmen and gun owners to craft some solutions but right now it's not even possible to get even the mildest restrictions through Congress, and we should be ashamed of that," he said.