Barack Obama Takes Baby Selfies With Alaskan Mom, Sets Internet Ablaze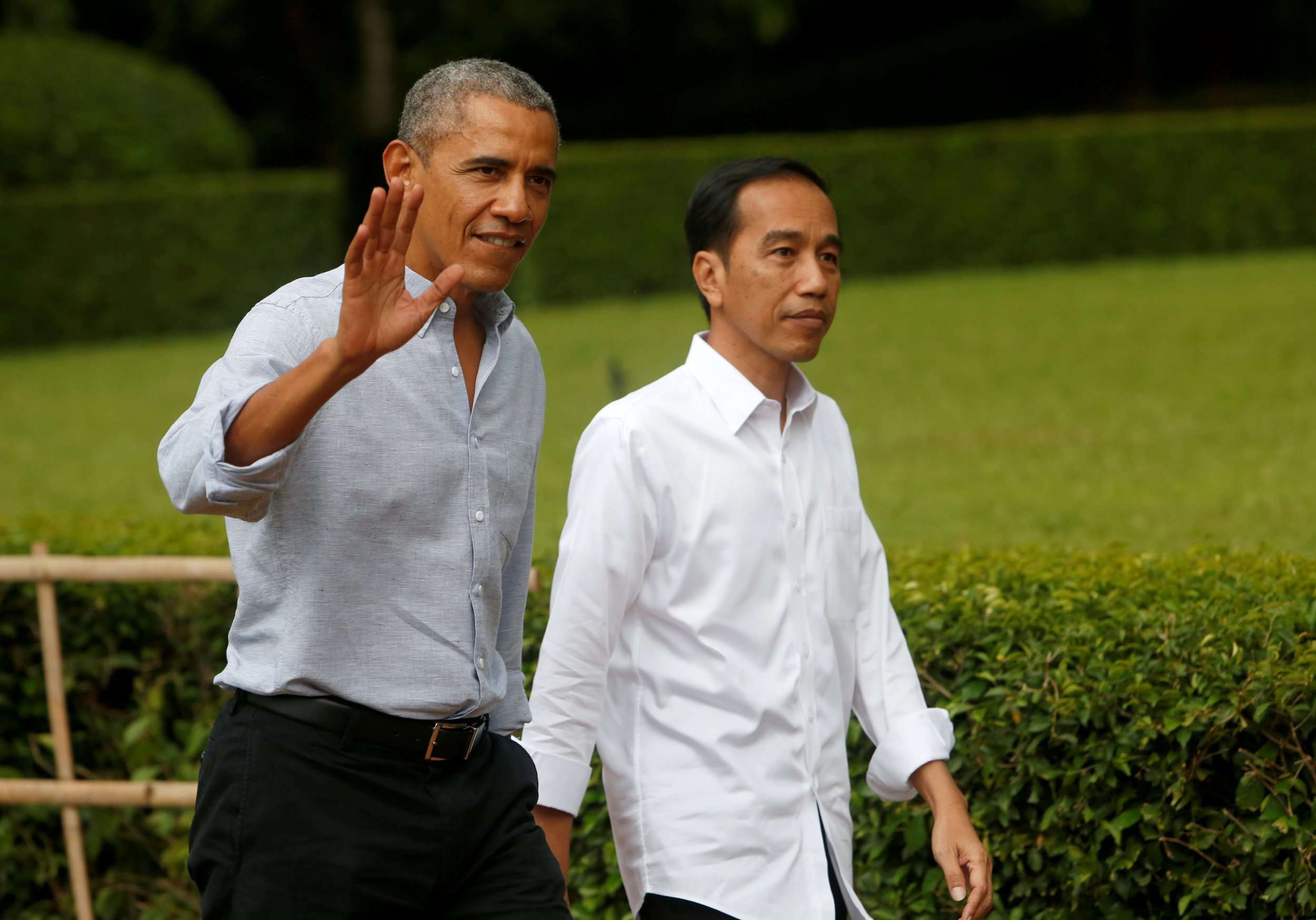 Known for his social media savvy and selfies, former President Barack Obama snapped a few cell phone pictures with an Alaskan mother and her six-month-old daughter earlier this week, the Associated Press reported Saturday.
The mother, Jolene Jackinsky, told the AP she was searching Monday for an airline at the Anchorage International Airport Monday when she happened upon a waiting area for private flights and thought a man inside looked like the 44th president.
"As I got closer, I thought: Oh my God, it is Obama," Jackinsky said.
Obama then went up to Jackinsky and asked of her daughter, Giselle: "Who is this pretty girl?"
That led to the below shots of Obama, momma and baby, who looked bright-eyed and ready to pose with a wide-brimmed straw hat.
Jackinsky said Obama told her he was at the airport in route back home from a vacation, and Obama even joked, "I'm taking your baby." Recently, Obama and his family vacationed in Bali in Indonesia.
In May, Obama had also quipped that he couldn't go "two steps" outside without being asked to take a selfie, saying he was "captive" to them.
The recent experiences are quite different compared to last year, when Obama told an Illinois crowd in February of 2016 that instead of selfies, he'd rather shake hands and have up-close experiences with people.
"Now this is one thing that changed, by the way," Obama said according to Time. "If we had had smartphones when I ran for president, I'm not sure I would've run because folks just have their phones; they won't shake my hand anymore. It's like, 'Hey! I'm here! Live! In front of you!' So we're not taking selfies, but I want to shake as many hands as possible."