Obama Should Act Now Against the Russian Hackers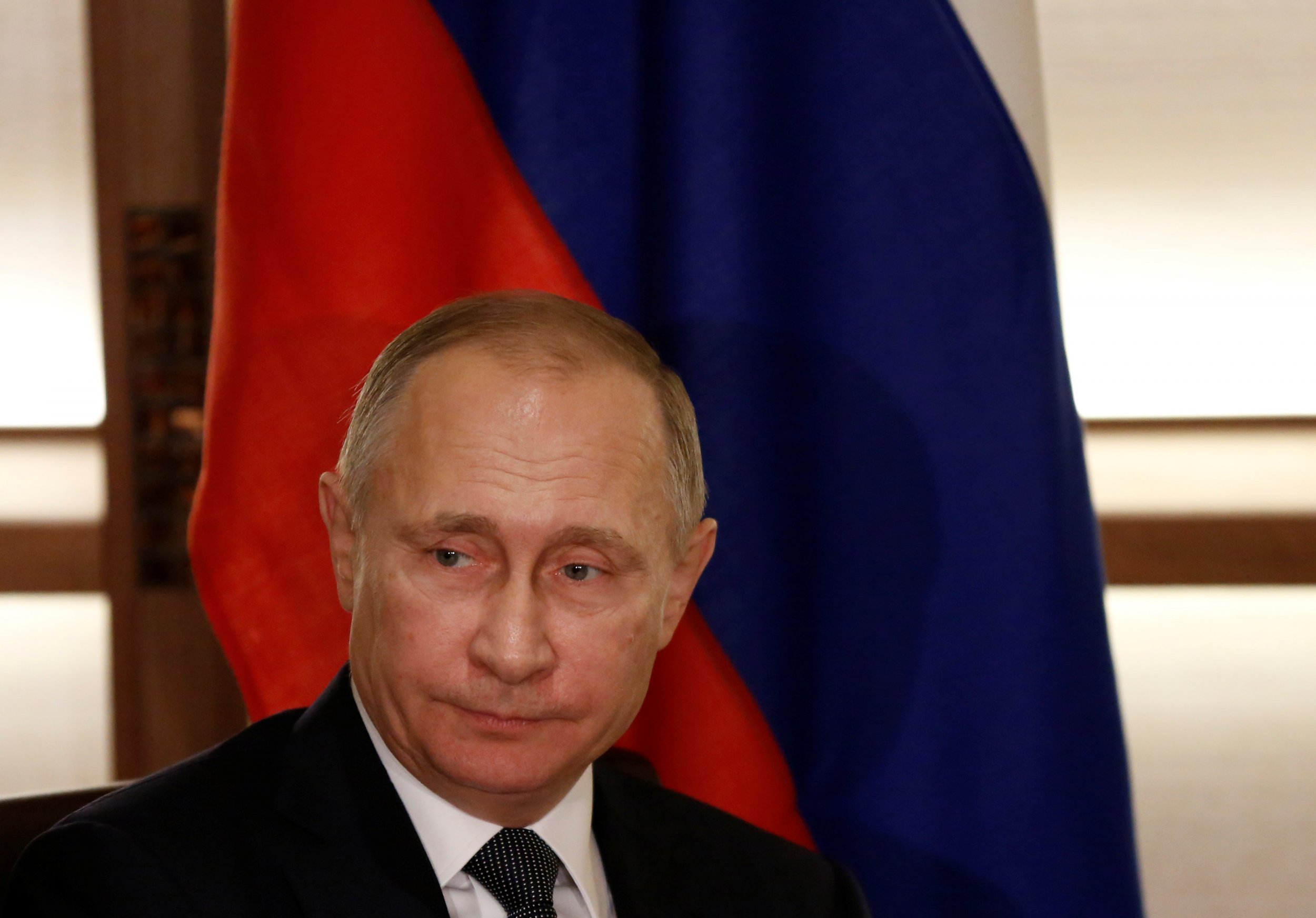 This article first appeared on the American Enterprise Institute site.
I want to underscore the truly astonishing scope of Vladimir Putin's triumph over the past year in the new world of non-kinetic cyberwarfare.
Russia's vast hacking operations into the very heart of the U.S. elections process have not shattered the foundations of U.S. democracy—but they certainly have shaken and tested them.
We can debate endlessly whether the ultimate goal was to defeat Hillary Clinton, but on another front the results are clear: the sowing of deep divisions and turmoil over the U.S. elections results, combined with perilous attacks on the capabilities and even motivations of U.S. intelligence agencies. They are smiling in the Kremlin.
Without at this point explaining the whys and hows of how we got here, just contemplate the following.
Here, days before the Electoral College is to meet, there are repeated calls for intelligence briefings for the electors, to determine that the election results were not jiggered by the Russians against Secretary Clinton.
In turn, Donald Trump has openly cast doubt on the competence of U.S. intelligence agencies, triggered in part by the leak that the CIA has tentatively concluded that Russians did attempt to tilt the election against Clinton.
He, and other Republicans, have, not without reason, taken this as a signal to Democrats to challenge the legitimacy of his presidency.
Democrats, in turn, are charging that Republicans knew for months about Russian hacking and deliberately obstructed efforts to expose these operations. And they are also furious at President Obama for refusing to act during the campaign.
As congressional Democrats claim, behind all of this is a White House that dithered and dithered for months over how to react to the unprecedented Russian intrusion into the core of the U.S. elections process—only to fold under the fear that any U.S. retaliation would escalate into an controlled tit-for-tat. (As long as this paralyzing fear determines U.S. cyberwarfare policy, attacks by Russian or whomever will go on ad infinitum.)
And to top it all off, now President Obama plans to dump this dangerous mess onto a new administration, which (like others before it) will be preoccupied with a thousand policy and administrative decisions in its first months in office—and inadequately staffed to deal with any major crisis, certainly not with the Russians hacking fallout.
The responsible thing for President Obama to do is to act against Putin before he leaves office, even if it only to name and shame.
From multiple leaks, we know that the White House knows these identities, even if it doesn't possess the guilty orders from the Kremlin. So just do it.
Read more from Newsweek.com:
— Why Vladimir Putin's Russia Is Backing Donald Trump
— Republicans in Congress Break With Trump on Russia
— The Russian Hacking Whodunnit