Obama Should Tell Trump His Penis Is Bigger to De-Escalate Nuclear War With North Korea, Stephen Colbert Says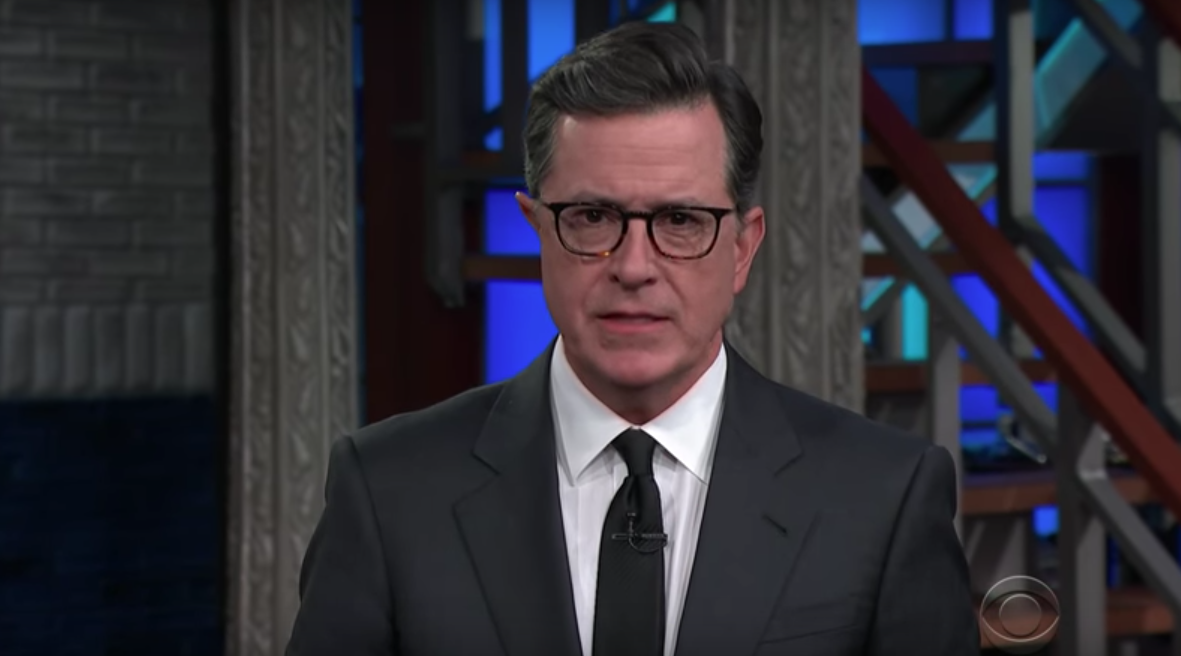 How do we stop President Donald Trump and North Korea's Kim Jong Un from declaring nuclear war? Simple. Barack Obama just has to show Trump his penis.
On Wednesday's Late Show on CBS, Stephen Colbert pleaded with the former president to intervene in the back-and-forth between Trump and Kim, who have been bragging about the size of their nuclear buttons. "You should be bragging about the size of your missile," Colbert said, responding to Trump's January 2 tweet that his button is "bigger and more powerful" than Kim's.
But what this pissing contest between two world leaders really boils down to, surmised Colbert, is that Trump feels he is an inadequate leader compared to President Obama.
The solution, he said: "President Obama. Sir, you've given a lot for this country, but we need one more thing. We need you to go on national TV and say that Donald Trump's penis is bigger than yours. No one will believe you. But only one person has to."
Of course, there is no such thing as a nuclear button in reality, which may or may not be known to Trump.
"It's just a metaphor," Colbert explained. "Unless they put a phony button on Trump's desk right between the one that orders him a Diet Coke and the one he presses to hear what the cow says."
On Monday, in his New Year's address, Kim told citizens "the entire mainland of the U.S. is within the range of our nuclear weapons and the nuclear button is always on the desk of my office. They should accurately be aware that this is not a threat but a reality."
Trump responded in a series of retaliatory tweets Tuesday, including:
The president has previously taunted Kim, calling him "short and fat" and "Little Rocket Man."
Colbert's Obama idea is beginning to sound pretty solid.