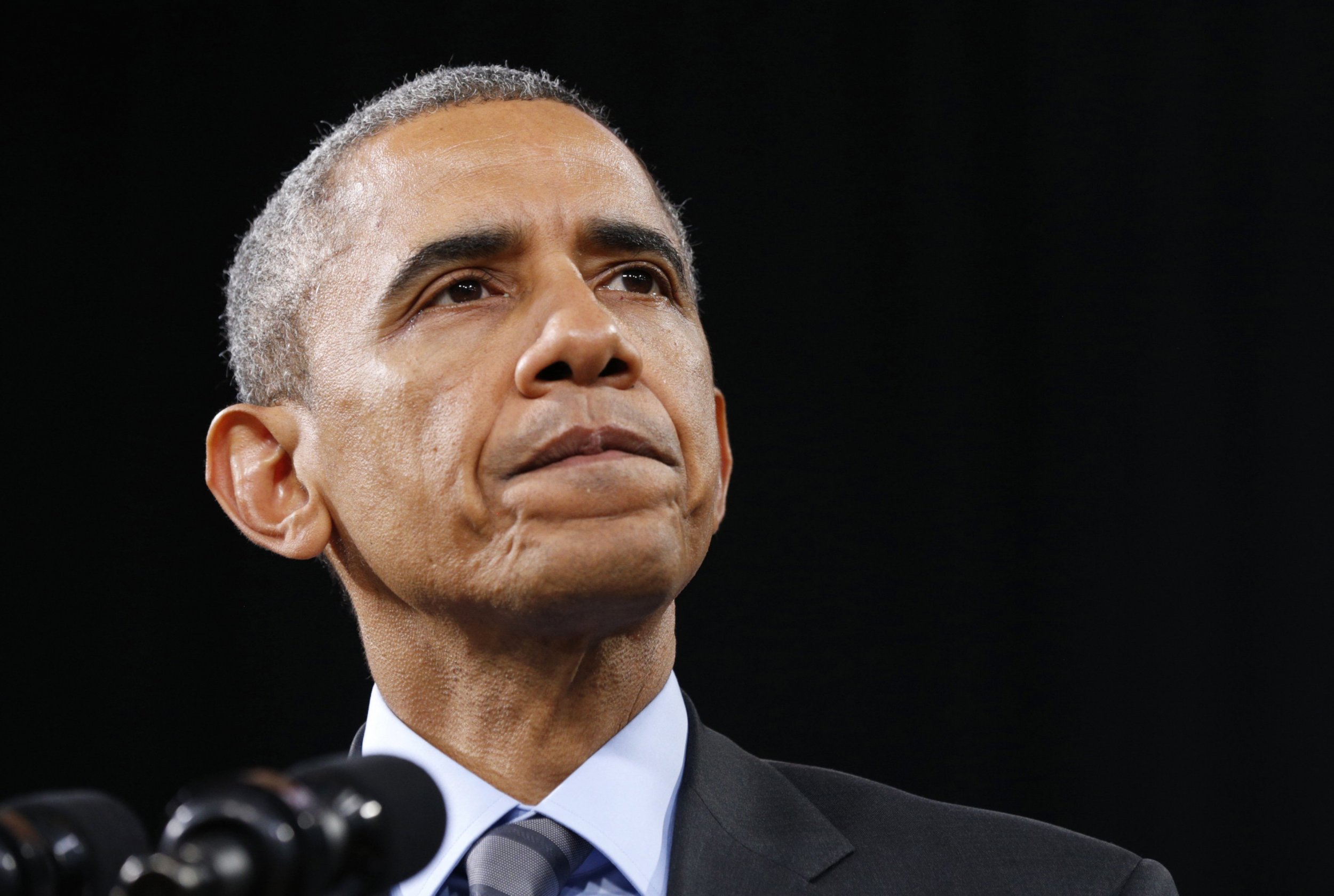 WASHINGTON (Reuters) - President Barack Obama shrugged off criticism of his executive action on immigration with a challenge to House of Representatives Republicans: if you don't like it, do something.
Obama was asked in an interview broadcast on Sunday about House Speaker John Boehner's assertion that he was acting like an emperor in using executive powers to tackle the issue of the 11 million immigrants living in America without documents.
"Well, my response is pass a bill," Obama said in the interview with ABC's "This Week," which was taped on Friday. "Congress has a responsibility to deal with these issues and there are some things that I can't do on my own."
Obama announced on Thursday he was easing the threat of deportation for millions of undocumented immigrants. His measures include allowing some 4.4 million people who are parents of U.S. citizens and legal permanent residents and who have been in the country for five years to remain in the country temporarily, with the right to work.
In the ABC interview, Obama, who has long said he preferred legislation to unilateral action, cited a bipartisan immigration bill passed by the U.S. Senate last year and urged the House to take it up.
He said Boehner still had several weeks to bring the bill before the House or could work with Democrats to craft a new one, according to an ABC transcript of the interview.
Boehner has not given any indication he will act on immigration this year. Republicans will dominate the new Congress in January after seizing control of the Senate from Democrats and increasing their hold on the House of Representatives in Nov. 4 midterm elections.
Senator Jeff Flake, a Republican backer of the Senate bill, said he did not believe Obama's actions were unconstitutional but said they would make it harder for Republicans and Democrats to reach a deal on immigration reform.
"It's not that he did something that we wouldn't have done otherwise - it's the way he went about it," he told NBC's "Meet the Press."
Democratic Senator Bob Mendendez said Obama's actions did not make the need for immigration reform any less pressing and said the House should pass the Senate bill.
"They still have time to pass that bill," he told the NBC program. "There's still clearly a persistent, urgent need to do that."