Read President Obama's Four Questions for the Next President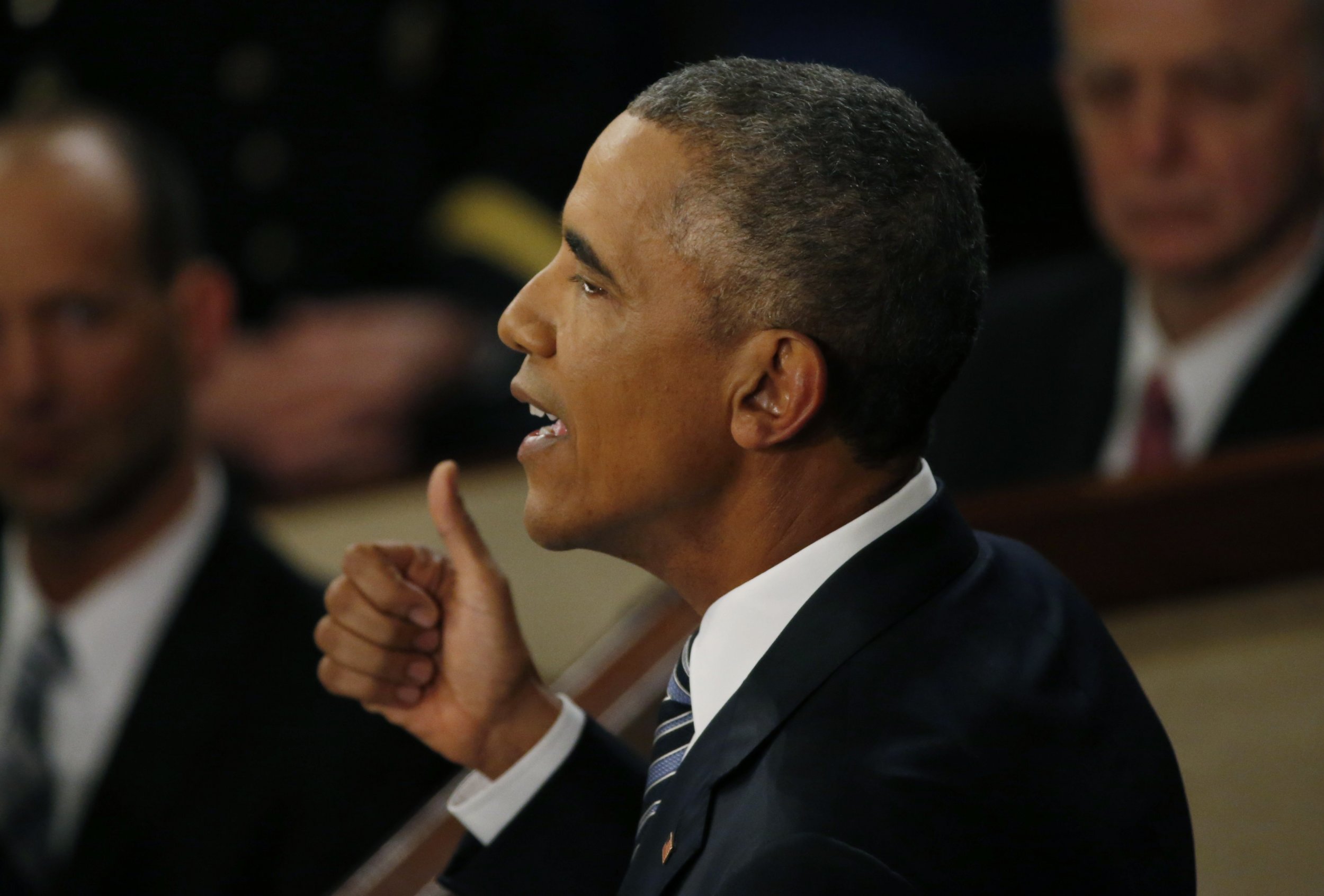 When he appeared on Jerry Seinfeld's web series "Comedians in Cars Getting Coffee," President Barack Obama had only question for his successor: why do you want this job? But on Tuesday night during the president's final State of the Union address, the president was a bit more verbose. This time around, the president had four questions for whomever replaces him in the White House.
Here were Obama's four questions:
First, how do we give everyone a fair shot at opportunity and security in this new economy?

Second, how do we make technology work for us, and not against us — especially when it comes to solving urgent challenges like climate change?

Third, how do we keep America safe and lead the world without becoming its policeman?

And finally, how can we make our politics reflect what's best in us, and not what's worst?

During an earlier interview with NPR's Steve Inskeep, Obama had only one question for the presidential candidates vying to replace him in the White House: "Why do you want to do this?" But Obama was more loquacious during his final address to a joint session of Congress.
Economic inequality, the subject of Obama's first question Tuesday night, has been a common refrain among Democrats and an increasingly popular one among Republicans
When he entered the White House in 2008, Obama made climate change one of his signature issues. But he's had trouble enacting meaningful change, and his recent attempt to pass an international climate change agreement failed in the House.
Obama's third question, about becoming the world's policeman, points to escalating conflicts in Syria and Iraq that the next president will have to tackle.
And his fourth question seemed aimed at the gaggle of Republicans vying to take his office: Obama has, in the past, questioned the Republican front-runner, Donlad Trump, over his tactics, which Obama has characterized as fear-mongering.