White House: If You Didn't Like Obama's Speech, Watch It Again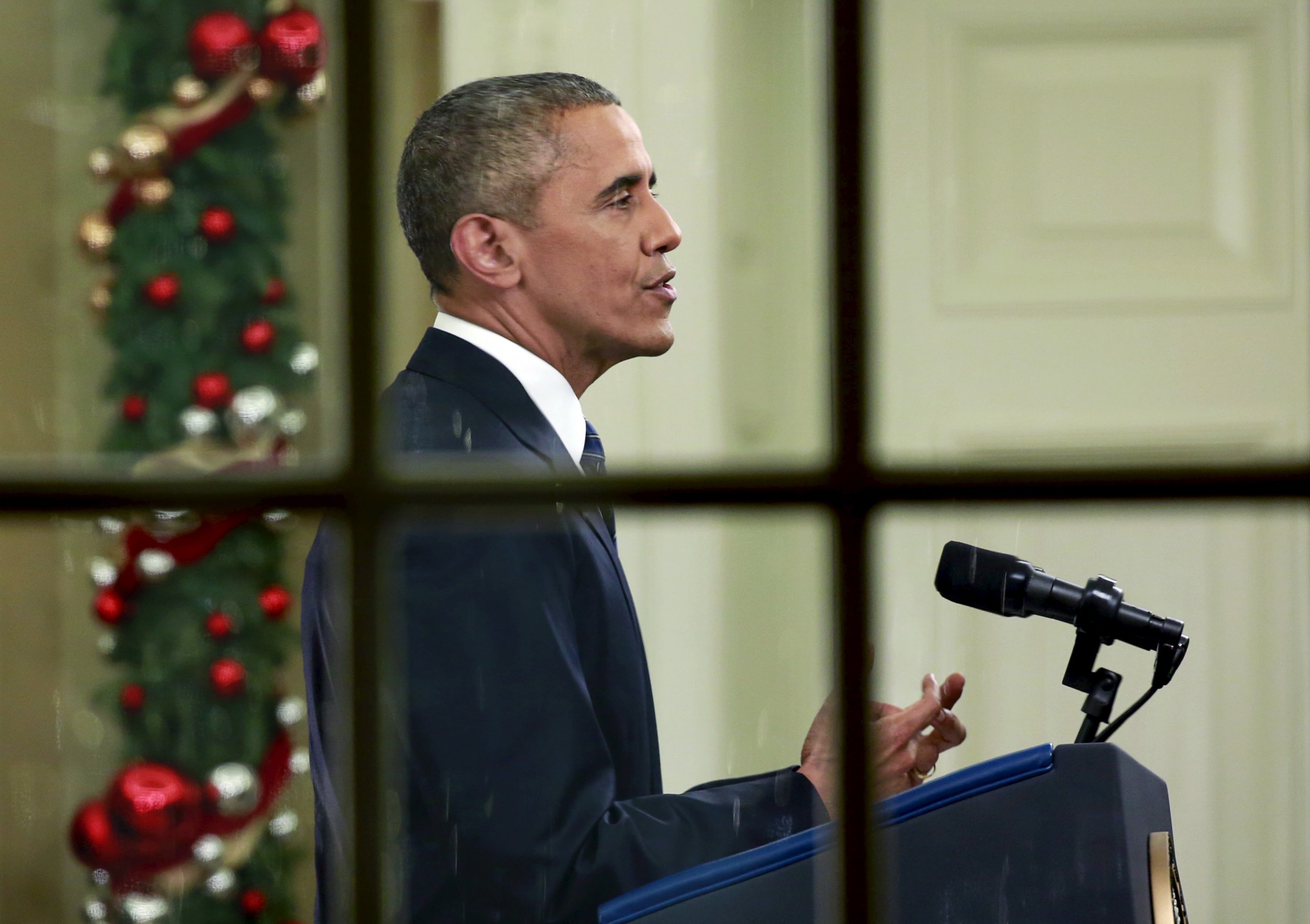 White House Press Secretary Josh Earnest was irked by the suggestion that Americans gave President Barack Obama's Sunday night address on terrorism poor reviews.
Earnest said that he studied headlines from newspapers across the country and found them aligned with "the president's message." Correspondents at his regular press conference in the White House briefing room Monday afternoon cited the negative responses of Republican presidential candidates as evidence that, for at least half the country, the speech didn't go so well.
"The president's political opponents are not going to be satisfied, and that's OK," Earnest said. "That's part of the election, that's part of the process."
He added, "It's disappointing sometimes...when it takes place without any regard for facts or evidence." The reference was to Republican accusations that the administration has no strategy to keep the homeland safe and has been weak in its approach to countering ISIS.
Earnest called the response from Republican candidates "cynical," saying that some of the "divisive rhetoric" should be "disqualifying for the office."
The San Bernardino attack is now being called "an act of terrorism." Even though the incident was a mass shooting resembling other recent massacres on American soil, the Middle Eastern backgrounds and apparent ISIS ties of the shooters have stoked rhetoric about immigration, refugees and "radical Islam" on the right.
Earnest defended the president's decision not to use the phrase that Republicans have chided him for not uttering.
"Go back and look at the speech again," he told reporters, repeating Obama's argument that declaring war on "radical Islam" would play into ISIS propaganda. Earnest also noted that President George W. Bush avoided using such rhetoric.
As for Obama's calls for gun control, he said that "the president didn't bring it up because of his interest in politics; he brought it up because of his interest in national security."
It was evident from the White House's doubling down that Obama doesn't think he can do much to change minds among his fiercest critics.