Obama Cuts Presser Short to See 'Star Wars', Stormtroopers Enter White House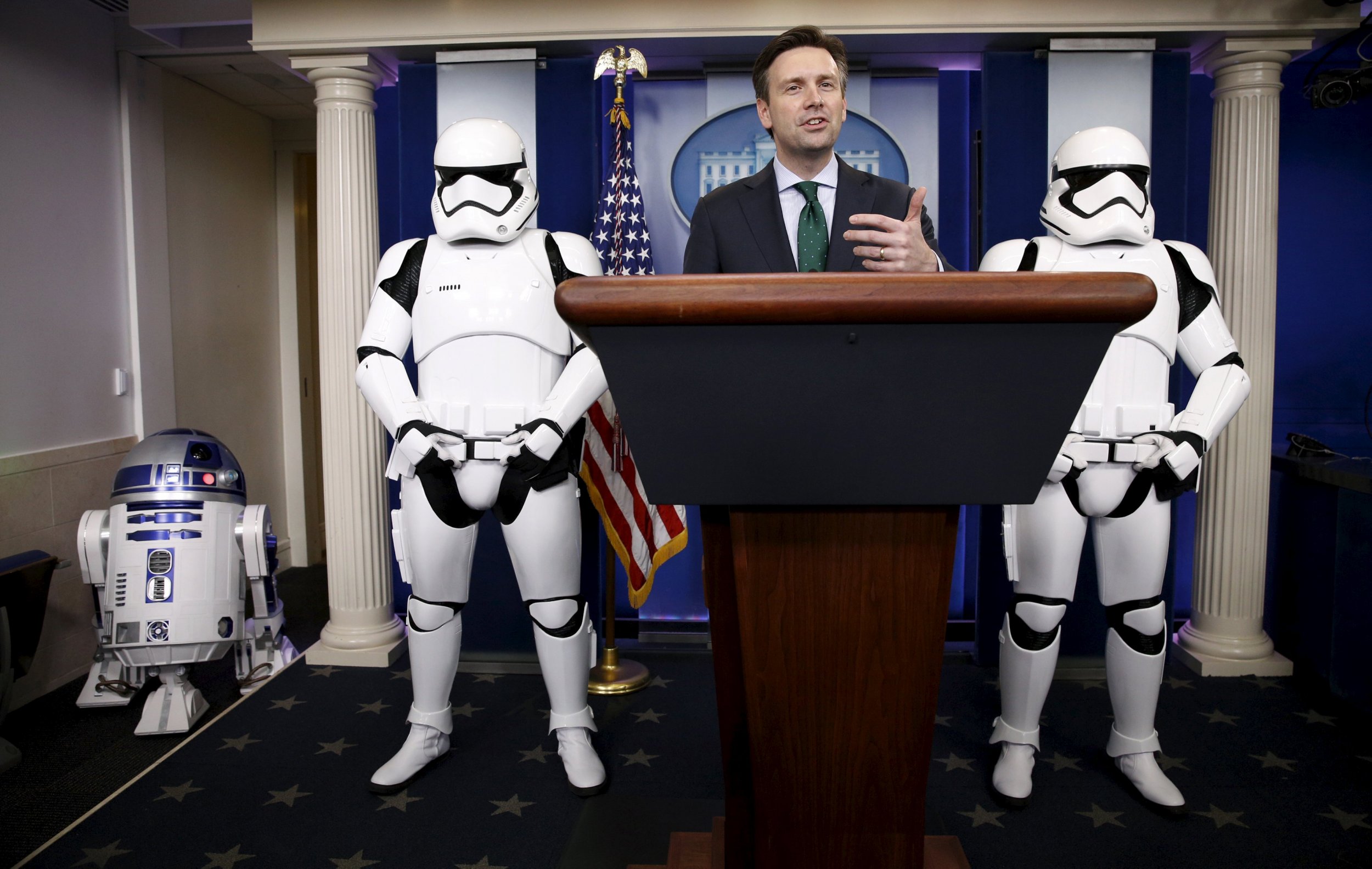 The Force was strong in 1600 Pennsylvania Avenue, as Star Wars fever cut the last White House press conference of 2015 short.
President Barack Obama prematurely wrapped the press conference to go catch a screening of The Force Awakens. "OK, everybody, I got to get to 'Star Wars," Obama told the press corps before leaving the lectern.
Press Secretary Josh Earnest came to fill in for the president—with some intergalactic friends. R2D2 and a pair of Stormtroopers entered the room.
"Now we know what side of the force you're on, Josh," yelled one reporter, according to The Hill.
First Lady Michelle Obama is planning to hold a screening of The Force Awakens at The White House on Friday for service members and their families.