Obama: 'No Specific and Credible Intelligence' of Plot Against U.S.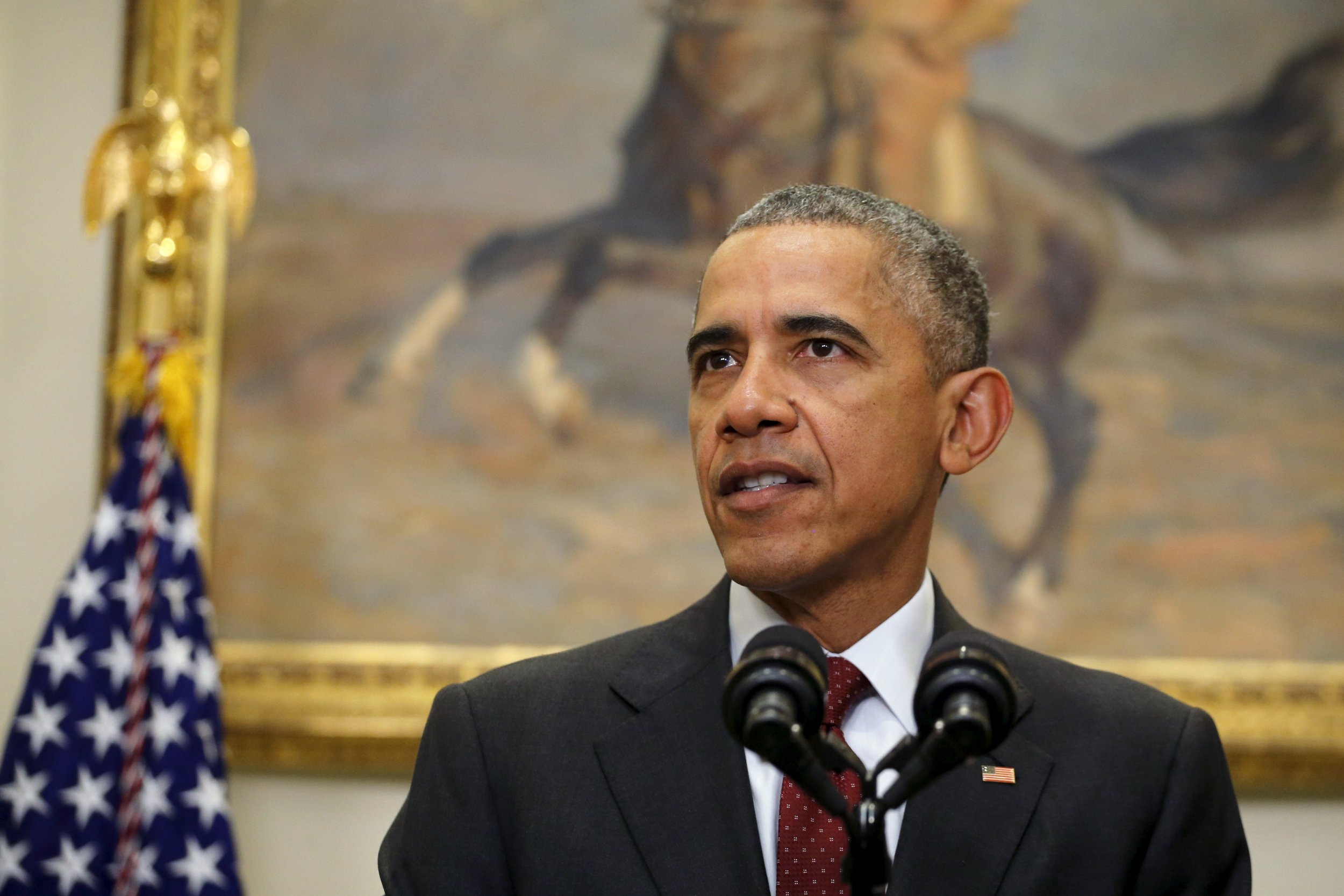 In an address to the nation ahead of the Thanksgiving holiday, President Barack Obama on Wednesday told Americans that U.S. security forces are taking every step possible to keep the country safe.
"Right now, we know of no specific and credible intelligence indicating a plot on the homeland," Obama said Wednesday afternoon, following a briefing with Secretary of Homeland Security Jeh Johnson, FBI Director James Comey and Attorney General Loretta Lynch.
Obama's statement came less than two weeks after a series of coordinated attacks in Paris that killed 130 people and injured hundreds more. The Islamic State militant group (ISIS) claimed responsibility for the attacks.
The president did acknowledge that it is "understandable that people worry something similar could happen here."
Obama said security forces are going after ISIS "wherever it hides." A U.S.-led coalition, which he said has the support of 65 countries, has carried out 8,000 airstrikes against the militant group, taking out key leaders and regaining territory the jihadis had captured in both Iraq and Syria. The force strives to choke off ISIS's financing and supply lines and counter the group's recruitment and messaging.
During a joint press conference with French President François Hollande on Tuesday, Obama told Americans, "We will not succumb to fear." The two leaders agreed that their countries will increase the pressure on ISIS and further their own coordination.
"We will not let up, adjusting our tactics when necessary until they are beaten," Obama said Wednesday, adding that the country's counterterrorism, intelligence, homeland security and law enforcement professionals are working overtime to protect Americans at every level.
The U.S. State Department this week issued a worldwide travel alert, citing "increased terrorist threats" from militant groups in various regions around the globe. Obama urged Americans to report sightings of any suspicious items or activities, and said the public will be informed if there is a specific, credible threat.
"While the threat of terrorism is a troubling reality of our age," he added, "we are both equipped to prevent attacks and we are resilient in the face of those who try to do us harm, and that's something we can all be thankful for."