Obama Appeals to World Leaders to Reach Agreement on Combating Climate Change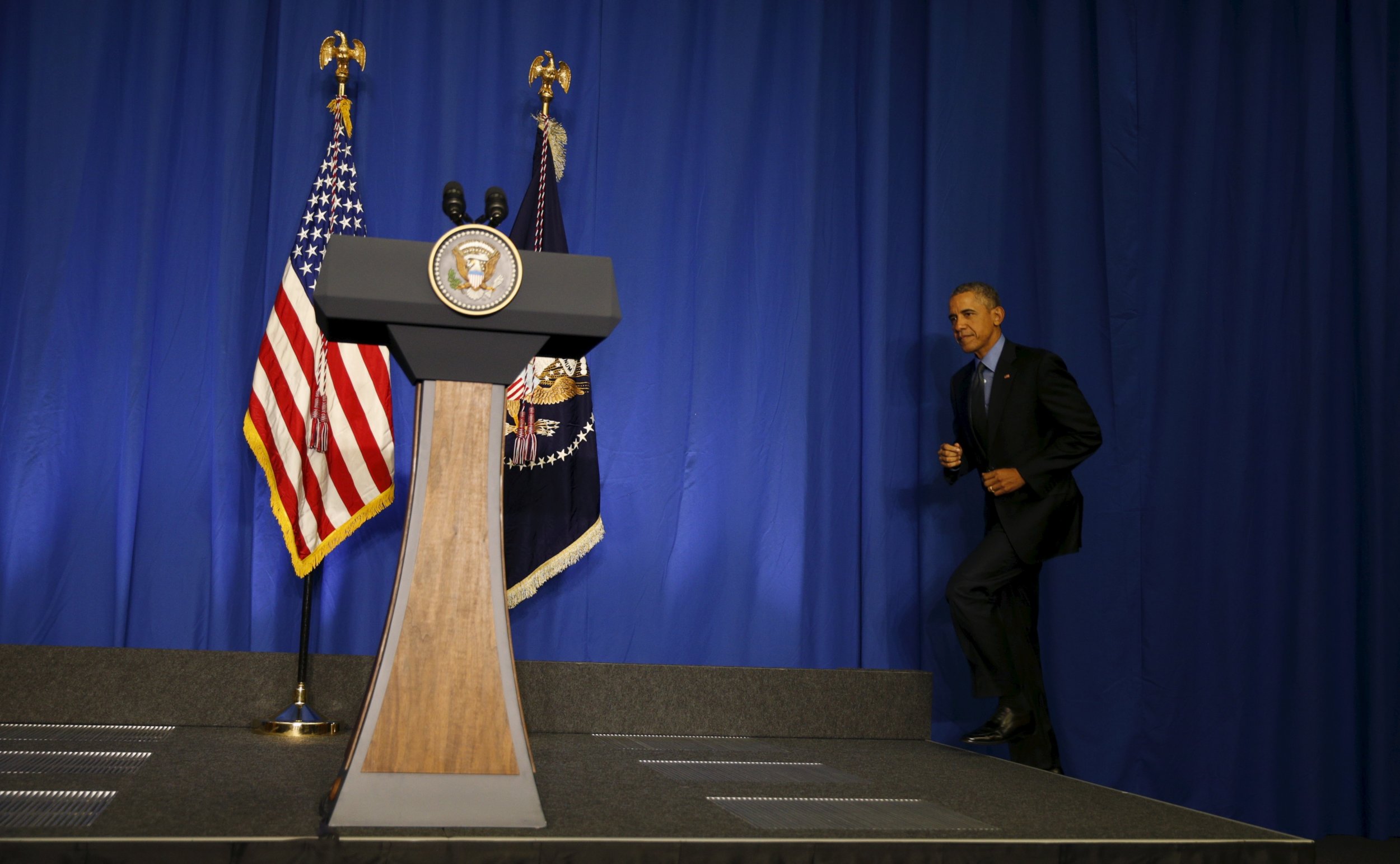 Speaking on the sidelines of the COP21 climate conference in Paris on Tuesday, U.S. President Barack Obama stressed the urgency of world leaders reaching an agreement to combat climate change, arguing that they will have to devote more resources and adapt to the consequences of a changing planet if they don't tackle the issue now.
"Climate change is a massive problem. It is a generational problem," Obama said. "It's a problem that by definition is just about the hardest thing for any political system to absorb because the effects are gradual."
Obama spoke at a press conference on Tuesday before he concluded his short visit to Paris for the 21st Conference of the Parties climate talks, known as COP21. On Monday, heads of state and other government representatives began the two-week-long talks, which will see them work toward a deal that would commit the entire world to cuts in greenhouse gas emissions.
"What gives me confidence is that progress is possible," Obama told reporters. "Tackling climate change is not only a moral change; it's an opportunity."
"The main message I've got is: I actually think we're going to solve this thing," he said.
Obama's message Tuesday reiterated some of the central points he made in a talk to COP21 attendees on Monday, in which he urged world leaders to take action to curb the effects of global warming and acknowledged the United States' role in climate change. Obama said in his speech that the U.S. government embraces finding a solution to climate change.
The conference happened in the wake of the coordinated series of attacks in Paris earlier this month, claimed by the Islamic State militant group (ISIS). As world leaders from nearly 200 countries gathered in Paris, French officials increased security measures and banned climate change protesters in the capital.
During Tuesday's press conference, Obama also said he was confident world leaders could continue building momentum and adding resources to their joint effort in degrading ISIS. Before the Thanksgiving holiday, he encouraged Americans to continue with their daily schedules without living in fear.