President Obama Wades Into Controversy Over Ted Cruz's Muslim Comments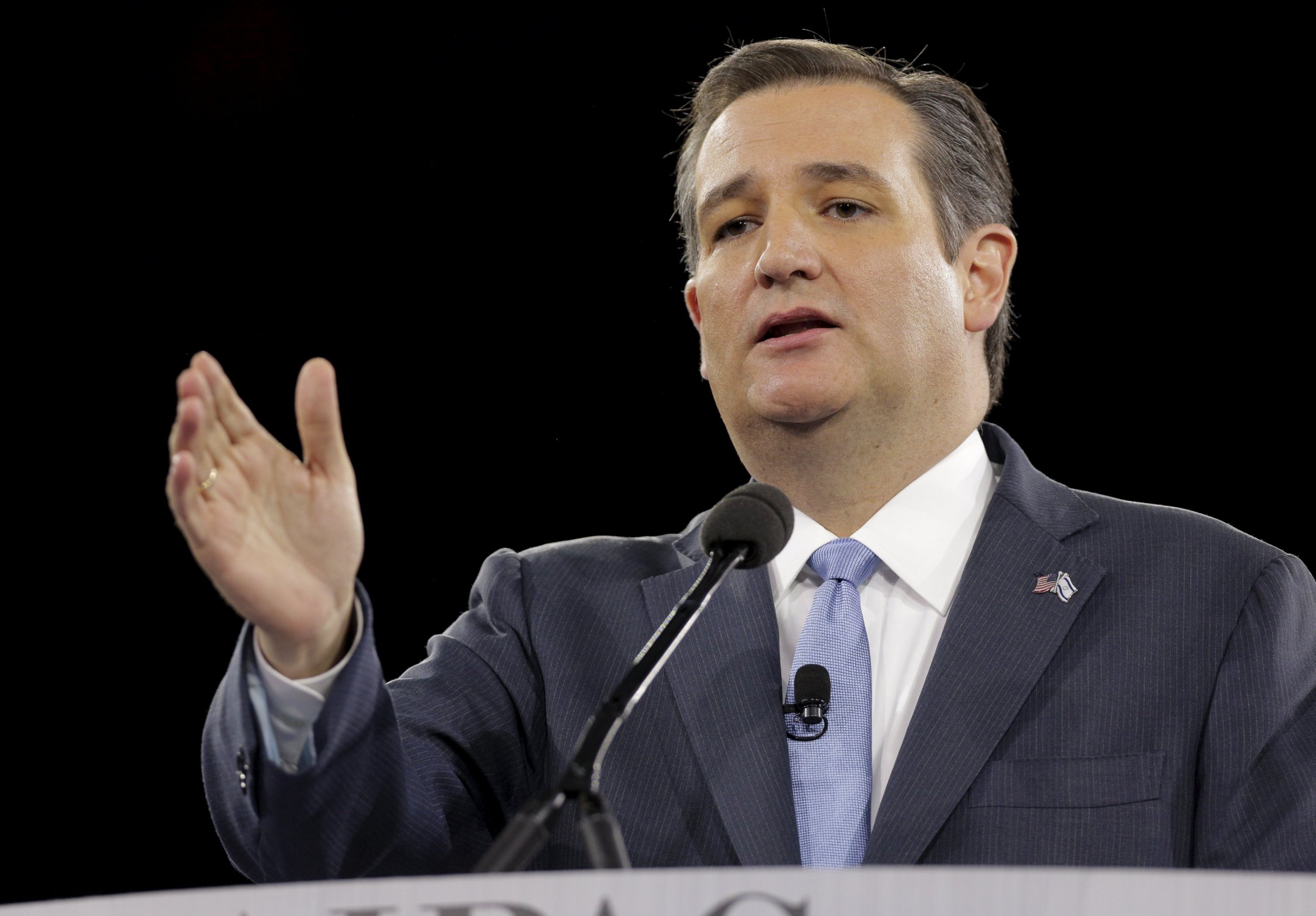 Updated | President Barack Obama spoke about provocative comments made by Ted Cruz on Tuesday regarding policing Muslims in America, saying that the Texas senator's comments "make absolutely no sense."
"As far of the notion of having the surveillance of neighborhoods where Muslims are present, I just left a country that engages in that kind of neighborhood surveillance, which, by the way, the father of Senator Cruz escaped for America, the land of the free," Obama said while he was visiting Argentina.
The president was referring to Cuba, where he recently made a historic visit as the first president to step foot in the nation in decades.
"The notion that we would start down that slippery slope makes absolutely no sense. It's contrary to who we are, and it's not going to help us defeat ISIL," said Obama, referring to an alternate acronym for the Islamic State militant group.
Republican presidential hopeful Cruz doubled down on his comments on Wednesday despite widespread condemnation from Muslim American groups, lawmakers and officials.
Speaking on ABC's Good Morning America on Wednesday, Cruz said the Obama administration refuses "to acknowledge that we are facing a global jihad from radical Islamic terrorism."
"And indeed, after just about after every one of these attacks, whether Paris or San Bernardino and certainly coming after Brussels, President Obama goes on national television and lectures Americans on Islamophobia," said Cruz. "Enough is enough."
Cruz's comments follow a statement he made on Tuesday after the deadly attacks in Brussels in which he called for strict policing of Muslim communities in America.
"Our European allies are now seeing what comes of a toxic mix of migrants who have been infiltrated by terrorists and isolated, radical Muslim neighborhoods," Cruz said in a statement on Tuesday. "We need to empower law enforcement to patrol and secure Muslim neighborhoods before they become radicalized," the presidential hopeful added.
On Tuesday morning, Brussels was rocked by three explosions—two in the city's airport and one in the central Maelbeek metro station—which the Associated Press reported left 34 people dead and hundreds injured. The attacks came four months after a series of coordinated attacks in Paris in November killed 130 people, and four days after the capture in Brussels of Salah Abdeslam, the lead suspect wanted in connection with the Paris attacks.
Reacting to Cruz's comments, the American-Arab Anti-Discrimination Committee (ADC) expressed its condolences to the victims of the Brussels attacks but said the bombings "have been used by politicians, such as Senator Ted Cruz, as justification to promote broad anti-Muslim and anti-Arab policies that would violate the constitutional rights of millions of Americans."
"Senator Cruz is insisting that innocent Muslim Americans be targeted for extra surveillance solely on the basis of their religion," ADC said in a statement on Tuesday. "Regrettably such surveillance programs which target Muslim and Arab Americans are already in place. We must work to eliminate these programs, and not expand them as Sen. Cruz is suggesting."
The Council of American-Islamic Relations (CAIR) also spoke out against Cruz on Tuesday and called on him to "retract and apologize for his unconstitutional policy proposal." The organization added that Cruz's treatment of Muslim Americans is "fascist-like."
"Mr. Cruz's call for law enforcement to 'patrol and secure' neighborhoods in which American Muslim families live is not only unconstitutional, it is unbefitting anyone seeking our nation's highest office and indicates that he lacks the temperament necessary for any president," Nihad Awad, national executive director of CAIR, said in a statement on Tuesday.
New York Mayor Bill de Blasio and New York Police Department commissioner Bill Bratton also spoke out against Cruz's comments on Tuesday, calling his statements "immoral" and "counterproductive," according to Capital New York.
"I just have to say it's reprehensible. His comments are not about safety and security. It's demagoguery," de Blasio said at a press conference. The NYPD includes at least 900 Muslims, he pointed out.
Bratton said such comments are why Cruz will never be president. "We don't need a president that doesn't respect the values that form the foundation of this country," he said.
Republican presidential candidate John Kasich also criticized Cruz's comments on Tuesday and said he doesn't believe that Muslims in the U.S. are "somehow intent on trying to destroy our families."
Republican presidential front-runner Donald Trump made similar comments to Cruz's on Tuesday, calling Brussels a "disaster" hours after the attacks took place. He also said he'd close U.S. borders "until we figure out what's going on." Speaking with British TV show Good Morning Britain on Wednesday morning, Trump accused Muslims of "not reporting" extremist behavior to authorities.
"It's like they're protecting each other," he added. "But they're really doing very bad damage, and they have to open up to society. They have to report the bad ones."
CAIR said on Tuesday that it's concerned about Trump's selection of Walid Phares as a policy adviser. The organization called Phares a "notorious Islamophobe."
On Tuesday night, Cruz won the Republican primary in Utah, while Trump won in Arizona.