Obama Thinks People Trust Him More Now That He's Not President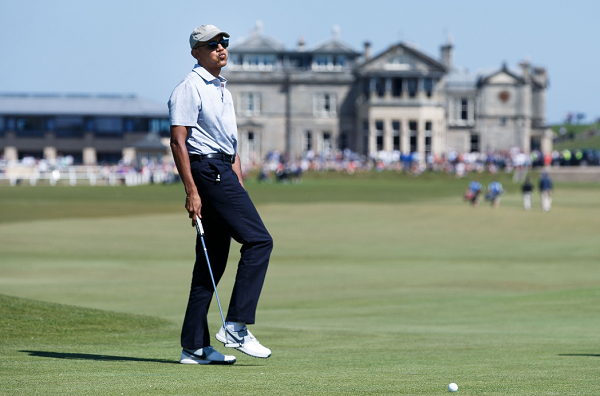 Former President Barack Obama said the public is more likely to embrace his ideas of change in America and its pivotal role in global cooperation, now that he has left office.
During an event sponsored by the Bill and Melinda Gates Foundation in New York on Wednesday, the former president said he had faced criticism during his tenure for stating that the U.S. needed to work together on climate change alongside other countries, rather than attempting to achieve such aims alone—a far cry from President Donald Trump's approach to climate change and his decision to leave the Paris Climate Agreement.
Obama said his pledge to bring about change in the U.S. was not taken seriously until his presidency ended. "About 40 percent of the country didn't believe me—until I was gone, and then they believed me," he said.
"I take great pride in what the U.S. can do. But if we are talking about climate change or global migration spurred on by drought or famine or ethnic conflicts, we are not going to be able to solve those things by ourselves," he told the crowd.
"It doesn't make you less patriotic to believe that. You just have to have some sense and read," he said.
The former president also took the opportunity to address Obamacare and the current discussion over the future of the Affordable Care Act, in line with the subject of the event, which focused on global health initiatives over the past quarter of a century.
"When I see people trying to undo that hard-won progress for the 50th or 60th time," Obama told the crowd, "it is aggravating."
"It's certainly frustrating to have to mobilize every couple months to keep our leaders from inflicting real human suffering on our constituents. But typically, that's how progress is won, and how progress is maintained," Obama added.