Trump Would Bring Back Cancer If Obama Had Cured It, Former Hillary Clinton Staffer Says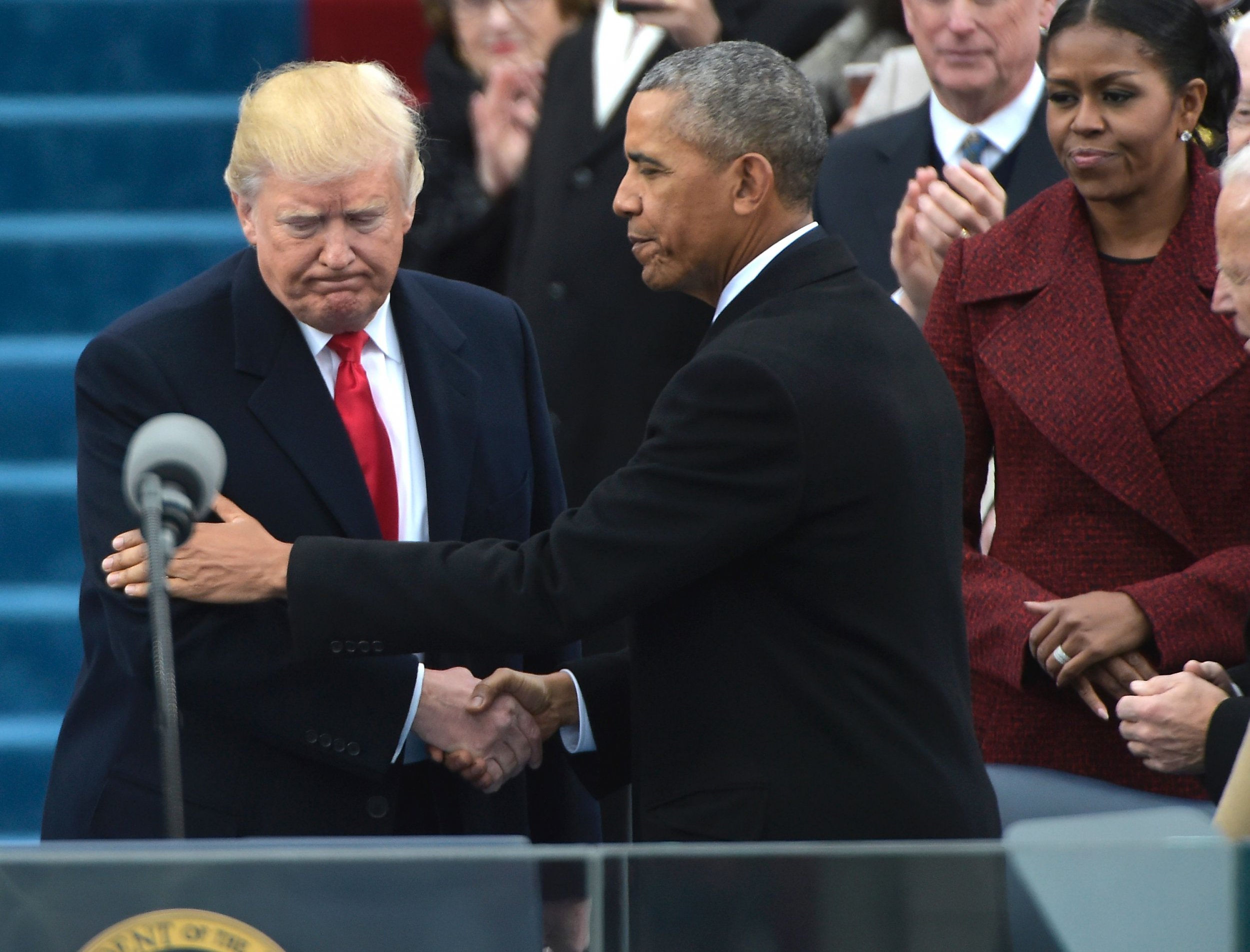 Updated | A former spokesman for Hillary Clinton says President Donald Trump is so determined to undo his predecessor's accomplishments that he would keep cancer from being cured just to prove a point.
"If Barack Obama cured cancer Donald Trump would try to bring it back," Josh Schwerin tweeted on Monday.
Schwerin has been a vocal critic of the current administration.
"The man is not fit for office," he tweeted after Trump shocked his advisers by recently claiming that he no longer believed the "grab them by the pussy" Access Hollywood tape was real.
After the news broke last week that Michael Flynn, Trump's former national security adviser, had pleaded guilty to lying to the FBI about his contacts with the Russian ambassador at the time, Schwerin mocked one of Trump's common boasts, tweeting, "Trump only hires the best people."
In his first 11 months in office, Trump has tried to dismantle much of Obama's most significant legislative achievements. He also pulled out of the Paris climate agreement, isolating the U.S. as the only country not participating in the global pact to combat climate change.
The Obama administration had succeeded in thawing relations with Cuba and ending a decades-long trade embargo. But in June, Trump announced that his administration would reverse that deal too, and tensions between Cuba and the U.S. have disintegrated after American Embassy workers in Havana were sickened by mysterious sonic attacks in their building.
The most recent reversal came Monday, when Trump signed proclamations dramatically reducing the size of two sprawling national monuments in Utah. Trump scaled down the 1.3-million acre Bears Ears National Monument—which Obama established almost a year ago, on December 28, 2016—to just 220,000 acres, an 84 percent reduction. He also pared down the 1.9-million acre Grand Staircase-Escalante National Monument, which President Bill Clinton designated in 1996, to 1 million acres.
Trump may finally do in his greatest Obama bugbear: the Affordable Care Act. He has spent much of his first year in office railing against Obamacare and unsuccessfully led the charge to repeal and replace it. But last Saturday, the Senate passed a tax plan that included repealing the act's individual mandate, which could help undermine Obamacare by eliminating a requirement that helps fund the program and pushes Americans to get coverage.
"If the requirement to carry adequate health insurance disappears, so will the health care coverage of many Americans," American Heart Association CEO Nancy Brown said in a statement after the vote.
The mandate imposes a tax on those who opt out of health insurance, which insurance companies demanded so they could fund expanded coverage. Without the mandate, the nonpartisan Congressional Budget Office estimates, about 13 million fewer people will be covered, leading to spikes in premiums for others.
Correction: An earlier version of this story referred to Josh Schwerin as a former speechwriter for Hillary Clinton. He is a former spokesman for Hillary Clinton.