Obama Slams Trump's DACA Decision: 'Cruel' and 'Contrary to Our Spirit and Common Sense'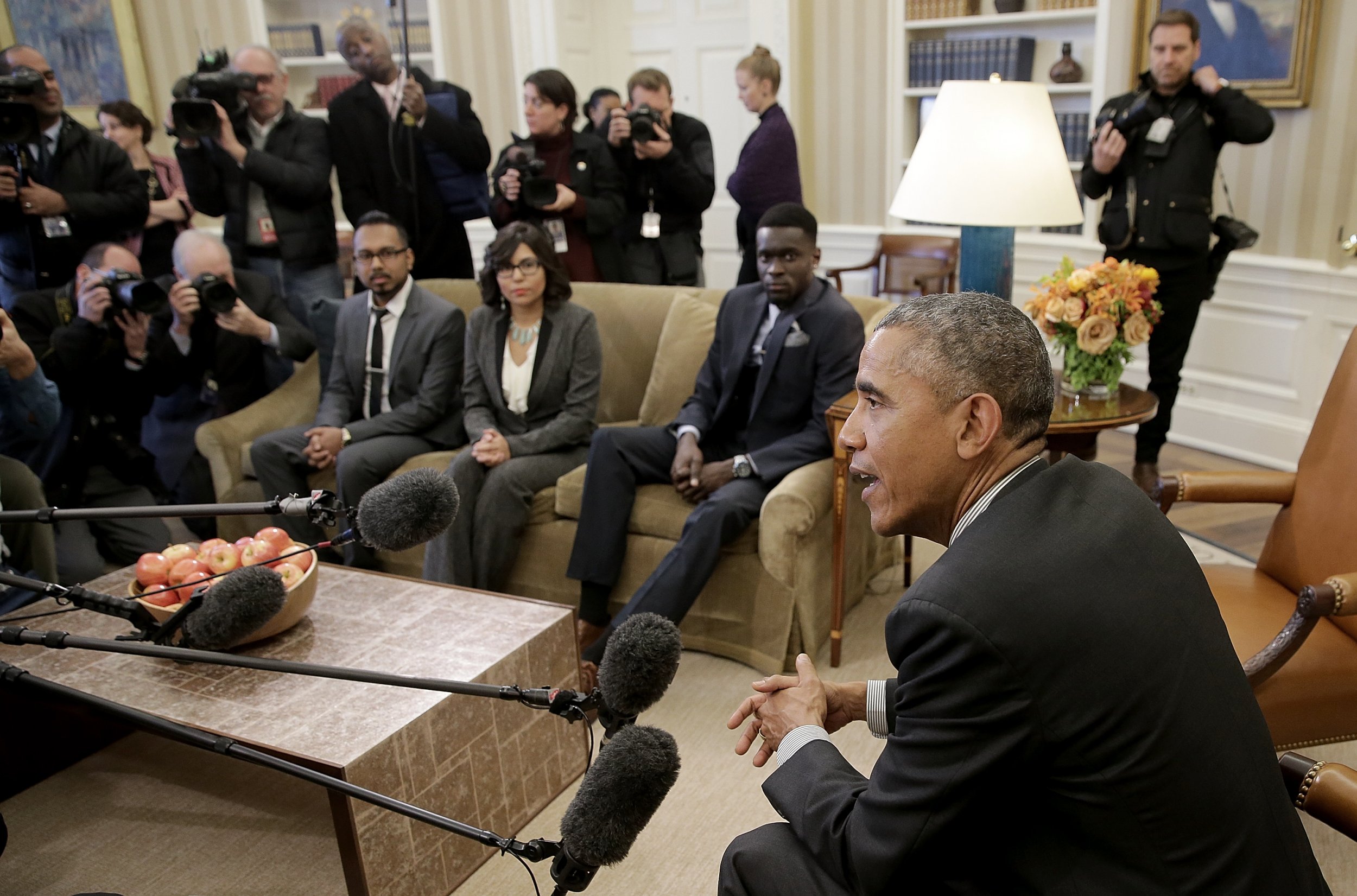 Former President Barack Obama called his successor President Donald Trump's announcement that he plans to end the Deferred Action for Childhood Arrivals program "cruel" and "contrary to our spirit and common sense." In a rare public statement since he left office in January, Obama addressed the DACA administrative program he launched through executive actions in June 2012 and argued against the White House's claim that it was unconstitutional.
Related: Republicans tell Democrats: "We'll give you DACA if you fund Trump's border wall"
"Let's be clear: the action taken today isn't required legally," he wrote on Facebook. "It's a political decision, and a moral question. Whatever concerns or complaints Americans may have about immigration in general, we shouldn't threaten the future of this group of young people who are here through no fault of their own, who pose no threat, who are not taking away anything from the rest of us."
DACA allows individuals who entered the U.S. before their 16th birthday to register to remain in the country and obtain a work permit for renewable two-year periods if they meet certain education and criminal record requirements. Trump's policy, announced by Attorney General Jeff Sessions Tuesday, now puts the future of 800,000 people eligible for protection at risk.
"It is precisely because this action is contrary to our spirit, and to common sense, that business leaders, faith leaders, economists and Americans of all political stripes called on the administration not to do what it did today," Obama added. "And now that the White House has shifted its responsibility for these young people to Congress, it's up to members of Congress to protect these young people and our future."
Announcing the decision earlier on Tuesday, Sessions said that it was necessary for Congress to come up with its own solution.
"The executive branch, through DACA, deliberately sought to achieve what the legislative branch specifically refused to authorize on multiple occasions," Sessions said. "Such an open-ended circumvention of immigration laws was an unconstitutional exercise of authority by the executive branch."
Under the White House proposal, DACA will end if Congress fails to come up with a legislative solution within the next six months. In the meantime, no new applications will be considered, and any renewal applications must be filed by October 5.
Tuesday's announcement came despite Trump telling reporters on Friday, "We love the DREAMers," a term that refers to those who would have been protected under the Development, Relief and Education for Alien Minors Act, which failed to pass Congress. Shortly after his inauguration, Trump said recipients of the program "shouldn't be very worried."
But announcing his intention to end the program fulfills a promise Trump made during his campaign, while passing the buck to Congress affords him the opportunity to avoid scrapping a program that is widely popular, even with moderate members of his own Republican Party.
Still, even Obama had intended for DACA to be only a temporary solution to the problem of hundreds of thousands of individuals, many of whom know no other life than one in the United States, living under the threat of deportation.
"Now, let's be clear—this is not amnesty, this is not immunity, this is not a path to citizenship," Obama said when he announced the program five years ago. "It's not a permanent fix. This is a temporary stopgap measure that lets us focus our resources wisely while giving a degree of relief and hope to talented, driven, patriotic young people."