Obama to Trump: Watch Your Behavior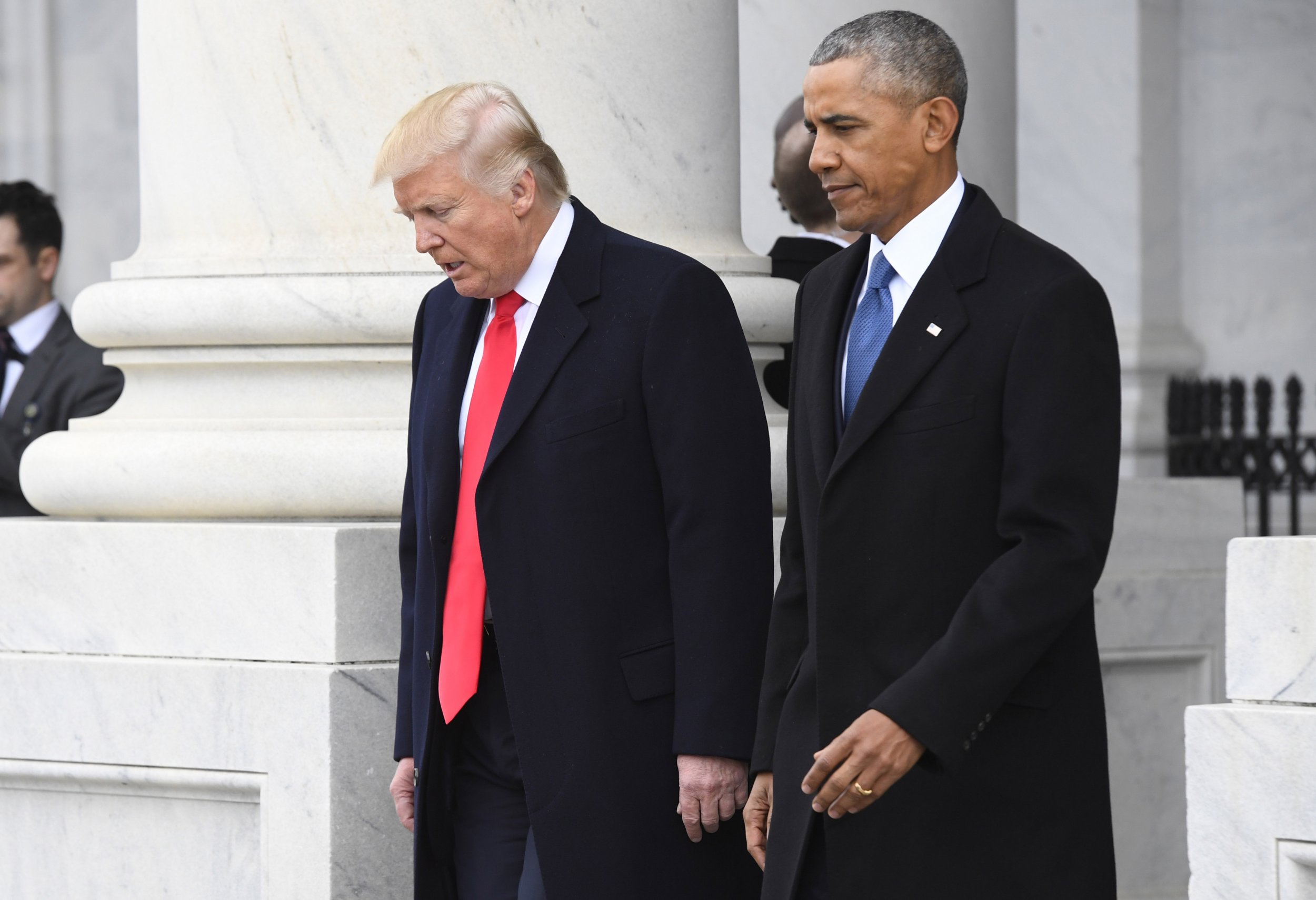 Former President Obama has a message for President Donald Trump: Pay close attention to your behavior because it has the potential to impact the nation's culture and values.
"One of the things that Michelle figured out, in some ways faster than I did—was part of your ability to lead the country doesn't have to do with legislation, doesn't have to do with regulations, it has to do with shaping attitudes, shaping culture, increasing awareness," Obama told David Letterman on the first episode of his new Netflix show, which was released Friday.
The comments were recorded last fall, and Obama never explicitly mentioned Trump, but this has often been the former president's preferred tactic when criticizing his successor, with whom he has long butted heads. Obama has frequently spoken about the importance of respecting the "peaceful transition of power," which helps explain the shift in his direct attacks on Trump during the 2016 presidential campaign versus his more veiled critiques post–Election Day.
Related: Barack Obama slams Donald Trump's decisions without even mentioning the president's name
Obama's remarks on presidential behavior, albeit recorded months ago, were particularly pertinent on Friday as the nation reacted to Trump's alleged comments––initially reported by The Washington Post––on not wanting people from "shithole countries to come to the U.S." Trump reportedly said this Thursday during a meeting with lawmakers regarding a bipartisan immigration deal. The alleged comments caused a media firestorm and led many to refer to the president as "racist."
The White House did not deny the president made these comments in a statement on Thursday, but Trump took to Twitter on Friday morning and refuted he used such language, at least in connection to Haiti.
"The language used by me at the DACA meeting was tough, but this was not the language used. What was really tough was the outlandish proposal made - a big setback for DACA!" Trump tweeted. "Never said anything derogatory about Haitians other than Haiti is, obviously, a very poor and troubled country. Never said 'take them out.' Made up by Dems. I have a wonderful relationship with Haitians. Probably should record future meetings - unfortunately, no trust!"
Trump has often generated controversy over his comments on immigration and related issues, beginning his presidential campaign by referring to Mexican immigrants as "drug dealers," "rapists," "killers" and "murderers." His proposal to ban Muslims from entering the U.S. was also decried by people across the country. The alleged "shithole" comments, however, seem to have generated a new level of anger and disgust among the president's critics.