Obama Urged to Take Up Case of Texas Woman Held by China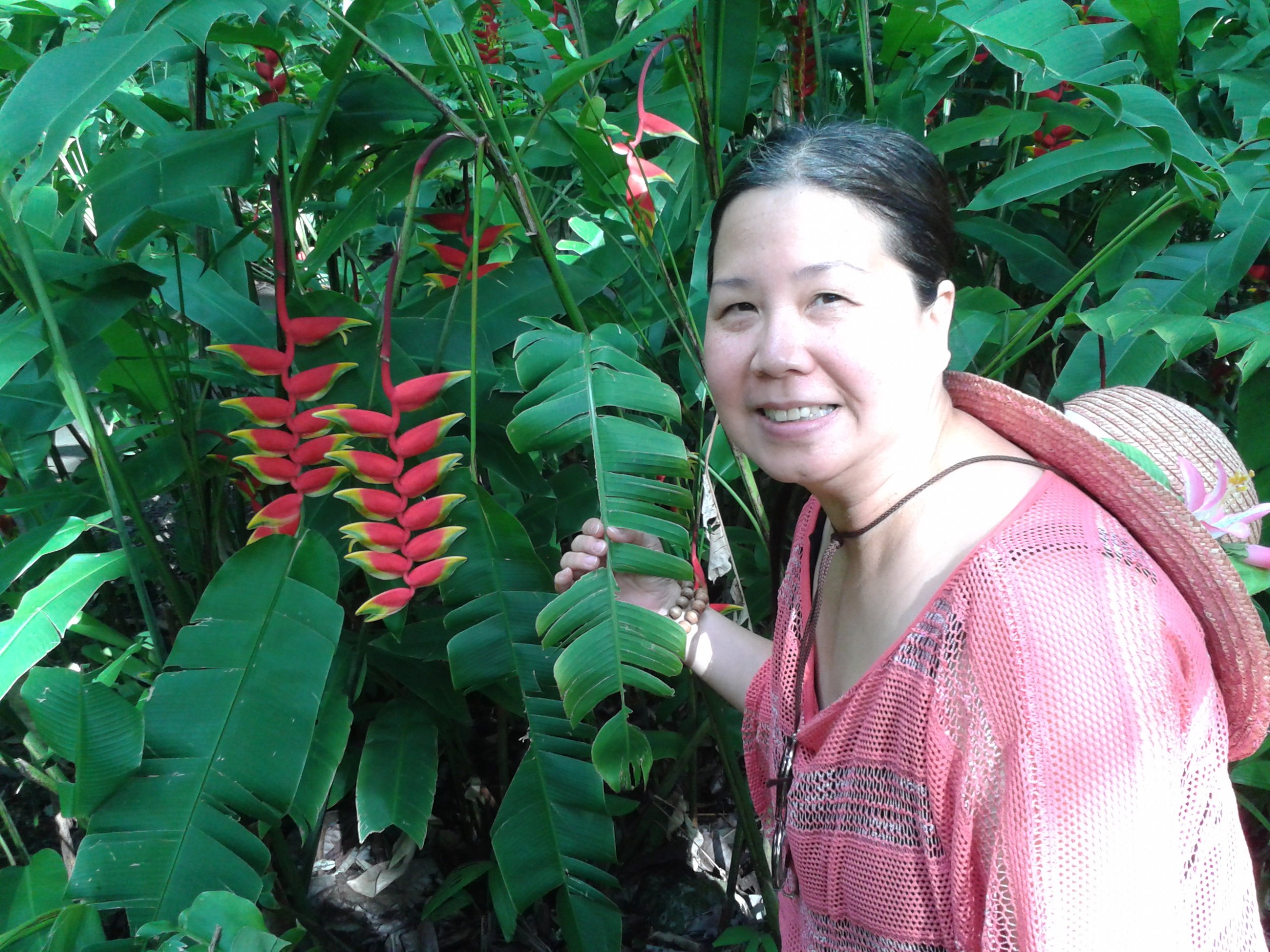 Updated | During the nearly 18 months since Sandy Phan-Gillis was detained by Chinese security agents on suspicion of spying, her husband has struggled to remain silent, bowing to his wife's pleas against going public, saying it would only worsen her situation.
But early Tuesday morning, Jeff Gillis issued a statement blasting China's handling of the case and calling the charges against her "beyond ridiculous."
His change of heart, he tells Newsweek, was prompted by the failure of negotiations between the Chinese Foreign Ministry and U.S. State Department to secure her release and China's decision to charge his wife with espionage instead of a lesser infraction it had previously signaled was in the offing. American diplomats had also counseled discretion, he says.
"For those who had advised [me] to keep quiet, I have to say that strategy has to be thrown out now that the Chinese have filed formal charges of spying," Gillis, an oil and gas services manager in Houston, said in the public statement.
As Newsweek reported in July, Chinese prosecutors have privately charged Phan-Gillis, a prominent promoter of business ties between Houston and China, with stealing state secrets. Her husband elaborated on the charges Tuesday, while complaining: "Unfortunately, we are barred by the Chinese government from releasing a copy of the indictment."
Among other things, Gillis says his wife is charged with "going on a spy mission to Guangxi, China, in the summer of 1996." But he says she didn't go to China in that year. The passport his wife held from 1994 to 2004 showed that "she had no China visa, no China entry stamps, no China exit stamps" at that time, he says. Chinese authorities, Gillis says, "apparently fabricated their case without even checking their own records." He also says the charge should be moot, since it is "outside...the Chinese statute of limitations."
Gillis says his wife, a naturalized American citizen who arrived in the United States from Vietnam in the 1970s, has also been charged with "being involved in spying on China from within the U.S. in 1997 to 1998," specifically by "recruiting Chinese citizens to work for [an unnamed] foreign spy organization."
"State security used torture to force Sandy to make a false confession to doing spy work for the FBI," Gillis told Newsweek.
That charge is not only "false," he says, but ridiculous, since Chinese authorities had no jurisdiction over activities by an American citizen while in the United States. "It is as if China insists on applying China law to everyone in the world, everywhere in the world."
At the time she was allegedly on a spying mission to China in June and July of 1996, Gillis says, his wife was employed full time by the Houston Police Department as a clerk typist, during which time her pay stubs showed she missed only 11 work hours. She was also the primary caregiver for their 9-year-old daughter even while volunteering time for the Texas Asian Republican Caucus and "doing promotional work in the Houston Asian community as an independent contractor for Sam Houston Race Park," he says. "One wonders where she would find the time to also be a spy."
In March 2015, Phan-Gillis, 56, president of the Houston-Shenzhen Sister City Association, was wrapping up a business mission to China when she was detained while attempting to travel to Macau. She faces a life sentence if convicted, most of it spent doing "forced labor," such as making plastic flowers for export, her husband says. No trial date has been set.
A Chinese Foreign Ministry spokeswoman said during a regular briefing Tuesday that "Phan-Gillis...has been charged according to law by the relevant Chinese department," Reuters reported. She added that China "is a country ruled by law" and that "the relevant Chinese department will handle the case strictly according to law." She did not elaborate.
Gillis scoffs at China's handling of the case, denouncing his wife's "arbitrary detention" since March 2015, during which he says she has been subjected to "brutal" interrogations that "coerced" a confession from her and caused her to be hospitalized at least once. He also notes that "Chinese courts have barred Sandy's lawyers from seeing her case file for over a month," and he accuses the Chinese consulate in Houston of "blocking evidence that is absolutely critical to the defense."
In July, the United Nations Working Group on Arbitrary Detention criticized China for its treatment of Phan-Gillis, who suffers from hypertension, diabetes, a peptic ulcer, gastroesophageal reflux disease and hyperlipidemia (an abnormally high concentration of fats in the blood), according to a diagnosis by her Houston doctors provided by her husband. The U.N. group said violations of "international norms relating to the right to a fair trial by Chinese authorities" were of "such gravity as to give the deprivation of liberty of Ms. Phan-Gillis an arbitrary character."
China called the finding "irresponsible."
Senior U.S. officials say they have raised Phan-Gillis's case multiple times with the Chinese government, while U.S. diplomats based in Guangzhou, China, have been visiting Phan-Gillis monthly since she was detained and imprisoned in Nanning, capital of the Guangxi region bordering Vietnam. Six months passed before Beijing announced that she was under investigation for "endangering China's national security."
Following that September 23, 2015, announcement, Gillis launched a media campaign declaring his wife's innocence and deploring her arrest and detention without charges. But then he got a call from his wife begging him to call off the effort.
"She was clearly terrified...and she made it clear she was sitting in a room full of very scary people from state security, and she begged me to…stop the media campaign," Gillis tells Newsweek. "They threatened to take away her medicine, her access to a doctor and her consular visits." Taking away her medicines, he says, "was not much different than threatening to kill her. And she was very clearly terrified, and I was terrified for her. So I agreed to stop the media campaign."
In subsequent talks, he says, she also intimated that "state security was also telling her that her situation would be resolved by negotiation between the U.S. State Department and the Chinese Ministry of Foreign Affairs." Until recently, he says, he had reason to believe she would be charged with being "an accessory to a third party who stole secrets," a minor charge that could have prompted her immediate release. Instead, authorities filed an espionage indictment that held a penalty of 10 years to life in prison.
Given her medical condition, he says, "she'll be dead in 10 years."
In his statement on Tuesday, Gillis implored U.S. officials to make a stand for his wife publicly and denounce the charges. "The case against Sandy isn't just against Sandy," he said. "The case is in some ways also against the U.S. government." He said he had asked U.S. officials to make a formal statement that "Sandy is not and never has been a spy," but, "unfortunately, the U.S. government takes the position that they do not comment on intelligence matters."
The State Department said in a statement Tuesday it remains "deeply concerned about Ms. Phan-Gillis' welfare," and it has "repeatedly pressed Chinese authorities to provide further details of the case and to give U.S. consular officers full and unfettered access to her."
Representative Al Green, a Houston Democrat, says he is "deeply troubled by the details emerging regarding the continuing detention and charges brought against" Phan-Gillis. "The reported details about her inhumane treatment and lack of transparency indicate to me that the release and return of Mrs. Phan-Gillis must be made a high priority at the highest levels."
President Obama is scheduled to meet with his Chinese counterpart Xi Jinping on Saturday in advance of a two-day summit meeting in China starting Sunday, the White House said.
Gillis is urging Obama to take up the case with Xi. "Sandy's best chance to get released is if President Obama raises her case when he meets with...Xi," he tells Newsweek. But he adds: "I doubt that President Obama will raise Sandy's situation without some pressure from Americans."
"The time really is critical for Sandy," he says. "If President Obama doesn't raise Sandy's case with President Xi Jinping, Sandy could end up spending the rest of her life doing forced labor in a Chinese prison."
Asked for comment, a senior administration official says the case "has been raised at very senior levels, and that will continue to be the case."
"We urge Chinese authorities to explain the reasons for Ms. Phan-Gillis's ongoing detention," the official says, speaking on condition of anonymity to discuss the sensitive matter, "and encourage the government of China to review and consider seriously the views expressed by the U.N. Working Group on Arbitrary Detention (WGAD), including its recommendation to release Ms. Phan-Gillis."
The piece has been updated to include a statement by Jeff Gillis about Chinese state security implicating the FBI in his wife's case.