Barack Obama: U.S. Moves in Syria and Iraq Have Forced ISIS Into Libya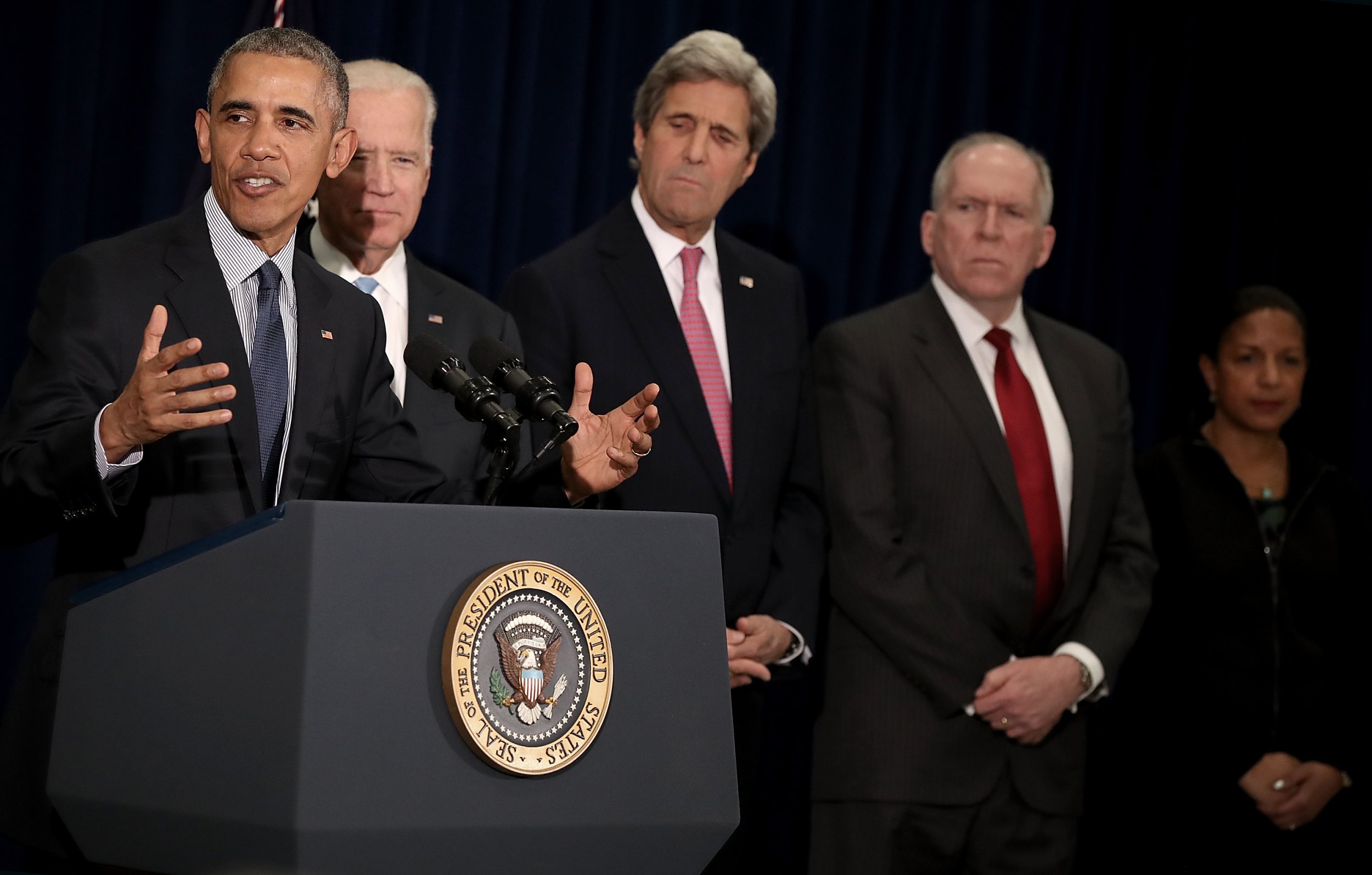 President Barack Obama has warned that the U.S.'s efforts in Syria and Iraq have caused Islamic State militant group (ISIS) recruits to head to Libya.
General David Rodriguez, commander of U.S. Africa command, revealed earlier this week that U.S. intelligence estimates now suggest the number of ISIS fighters in Libya has doubled in the past year to between 4,000 and 6,000.
Obama made his comments on Wednesday, just days after he told Fox News that failing to prepare for the aftermath of the ousting of Libyan leader Col Muammar Gaddafi was the worst mistake of his presidency.
"As we, and our foreign allies and partners, have made it harder for foreign terrorists to reach Syria and Iraq, we have seen an uptick in the number of ISIS fighters heading to Libya," Obama told reporters at CIA headquarters in Langley, Virginia, after a meeting with intelligence chiefs intended to review U.S. strategy against the group.
"We are going to continue to use the full range of our tools to roll ISIL [ISIS] back from Libya while insisting the new, nascent Libyan government works to secure their country."
In his remarks, Obama insisted the U.S. and its allies would still defeat ISIS and focused mainly on signs of progress in Syria and Iraq, where he said the group had lost 28,000 square miles of territory after 11,500 allied airstrikes that helped local partners push it back.
"Today, on the ground in Syria and in Iraq, ISIL is on the defensive," he said. "Our 66-member coalition, including Arab partners, is on the offensive. We have momentum, and we intend to keep that momentum.
"The ISIL core in Syria and Iraq continues to shrink, their ranks of fighters are estimated to be at the lowest levels in about two years, and more and more of them are realizing that their cause is lost.
"As we've seen so tragically—from Brussels to Istanbul to Iraq, where ISIL slaughtered children watching soccer—these depraved terrorists still have the ability to inflict horrific violence on the innocent, to the revulsion of the entire world.
"With attacks likes these, ISIL hopes to weaken our collective resolve. Once again they have failed. Their barbarism only stiffens our unity and determination to wipe this vile terrorist organization off the face of the Earth."