Obama: U.S.-Led Coalition Hitting ISIS 'Harder Than Ever'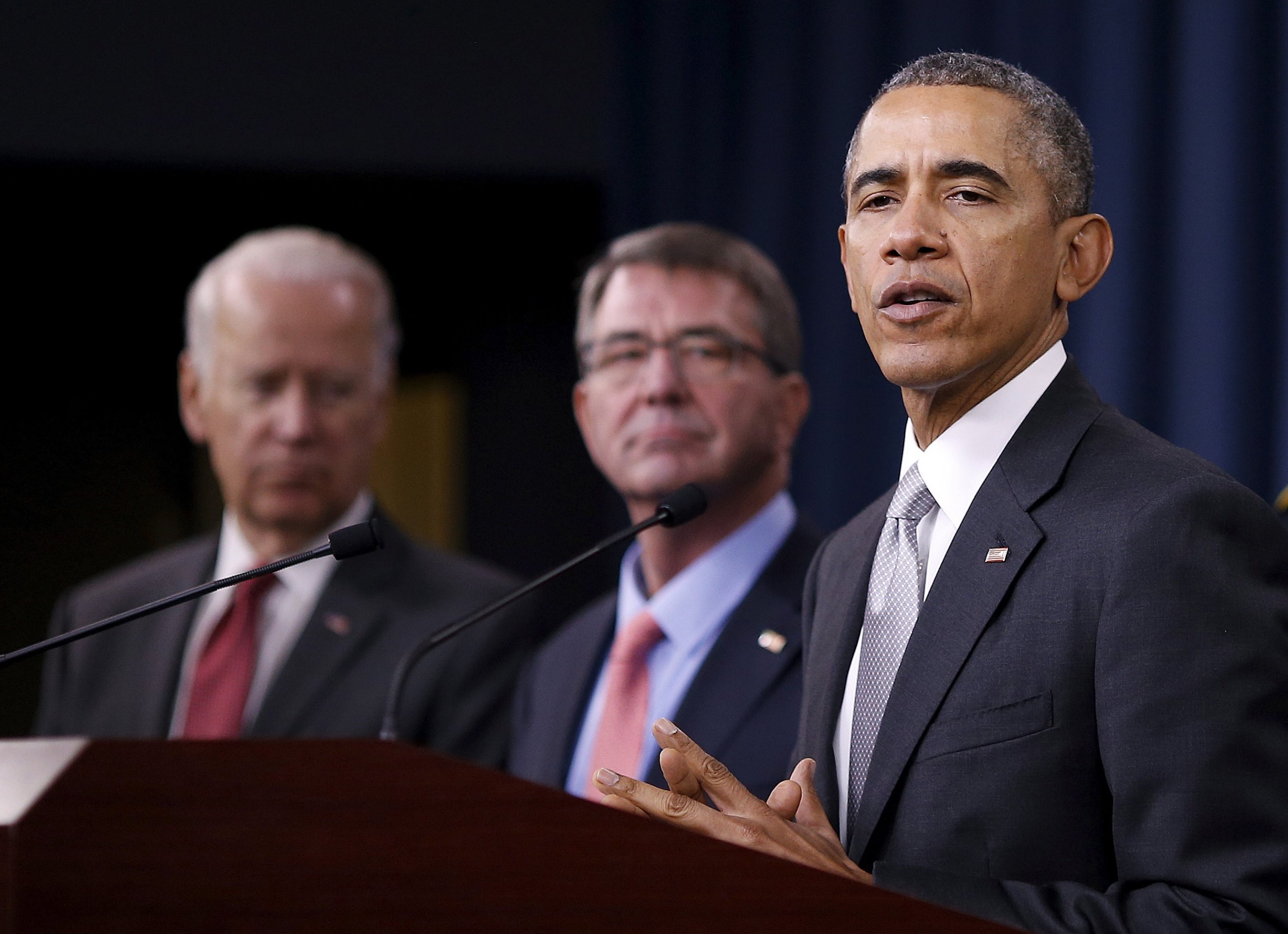 President Barack Obama on Monday told Americans the U.S.-led coalition is hitting the Islamic State militant group, better known as ISIS, "harder than ever."
"As we squeeze its heart, we'll make it harder for ISIL to pump its terror and propaganda to the rest of the world," he said in a brief update to the country after he met with his national security team. (His administration refers to the group as ISIL.)
The United States and its allies are intensifying the war against ISIS, he said. They have carried out nearly 9,000 airstrikes in total and in November dropped more bombs on the group's targets than in any other month.
Since the spring, the coalition has removed some of ISIS's top leaders, including its second in command, top online recruiter, finance chief and weapons trafficker, Obama said. And since the summer, ISIS hasn't had a single, successful major offensive operation in either Syria or Iraq. While that's good news for U.S. foreign policy, the attacks in Paris, San Bernardino, California, and elsewhere suggest the militant group's global reach has grown even as its territorial expansion in Iraq and Syria has been halted.
"The point is, ISIL leaders cannot hide, and our next message to them is simple: 'You are next,'" Obama said.
ISIS is losing territory, including about 40 percent of the populated areas it once controlled in Iraq. In recent weeks, the coalition has targeted oil structures and destroyed tanker trucks, wells and refineries.
"More people are seeing ISIL for the thugs and the thieves and the killers that they are," Obama said. He commended France, Germany, Australia, Italy and the United Kingdom for stepping up to combat ISIS and called on other countries to act similarly.
He ordered Secretary of Defense Ash Carter to travel to the Middle East later on Monday to work with coalition partners on securing more military contributions to the fight. And Secretary of State John Kerry is in Vienna for talks aimed at ending the civil war in Syria.
In the U.S., the Department of Homeland Security is updating its alert system to help Americans remain vigilant and safe, Obama said. In the days after the series of coordinated attacks in Paris last month, Obama reassured Americans that there wasn't a specific and credible plot against the U.S. He urged them to continue with their daily lives but remain vigilant.
"All this said," he added Monday, "we recognize that progress needs to keep coming faster."