Obama to Use Executive Action to Make U.S. Marine Sanctuary Ten Times Larger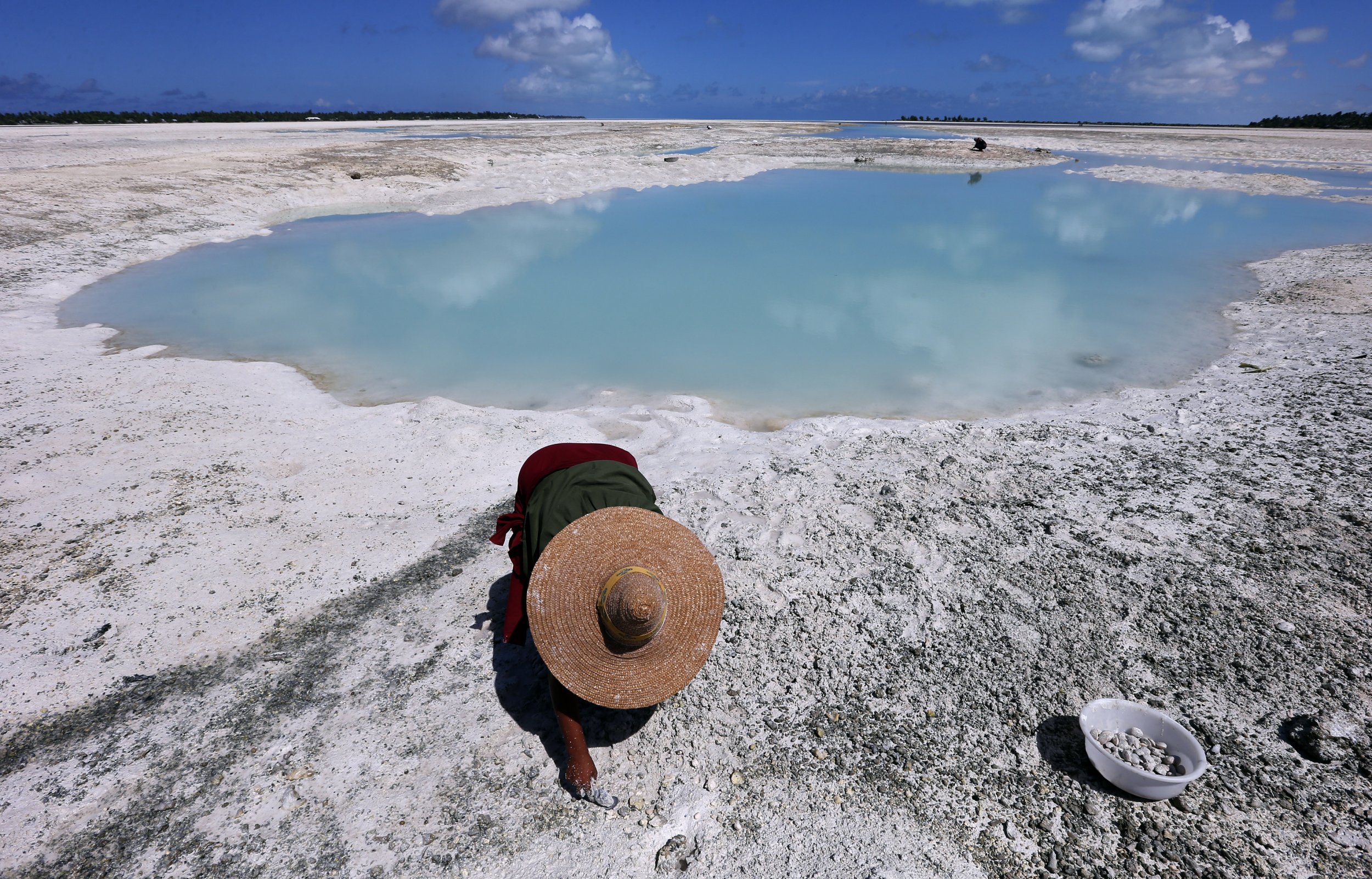 President Barack Obama is set to announce Tuesday that he will use his executive power to double the global area of ocean set aside as a marine sanctuary by protecting a large swath of the central Pacific, The Guardian reports. The proposal, which would go into effect after a comment period, would create the largest marine sanctuary in the world. The area would be off-limits to fishing, drilling and a host of other activities.
Obama's move is set to be part of the international Our Oceans conference hosted by U.S. Secretary of State John Kerry. Humans, Kerry said at the conference, have caused "enormous damage" to the ocean, and "governments, individuals and communities can act now to reverse these trends. We can protect the ocean if we all start treating it like our ocean."
The president of Kiribati, Anote Tong, announced at the conference that the Pacific Island state would close an area roughly the size of California to commercial fishing by the end of this year, to allow fish stocks to recover. Estimates say the remote island nation, located 3,800 miles northeast of Australia, will be nearly completely underwater by 2100 due to rising seas. The fishing ban would cover the entire Phoenix Islands Protected Area, which represents about 11 percent of Kiribati's waters and is currently heavily fished.
Obama's proposal for the central Pacific will increase the size of the Pacific Remote Islands Marine National Monument by almost a factor of 10, from 87,000 square miles to nearly 782,000 square miles. The national monument, established by President George W. Bush in 2008, currently applies to ocean surrounding small, unpopulated U.S. territories in the south Pacific. The Washington Post points out that the area to be protected accounts for only 1 to 3 percent of the U.S. tuna catch in the region, but industry groups may still object to the proposed fishing ban.
"When the president is besieged by the problems as this administration has faced, it's tough to keep your focus on ocean policy," former defense secretary Leon Panetta, told the Post. "That's the problem—you just can't afford to put oceans on the back burner."
Leaders of the approximately 80 countries attending the conference will also discuss ways to address ocean acidification, plastic pollution and dead zones created by fertilizer runoff from farmlands.
Global oceans are in dire straits. Acidification, coupled with warming oceans, means that coral reefs may face extinction within the century, and in 2006 a study concluded that saltwater fish will be entirely extinct by 2048.