Seeking an Alliance, His Vietnam Rights Record Puts Obama in a Fix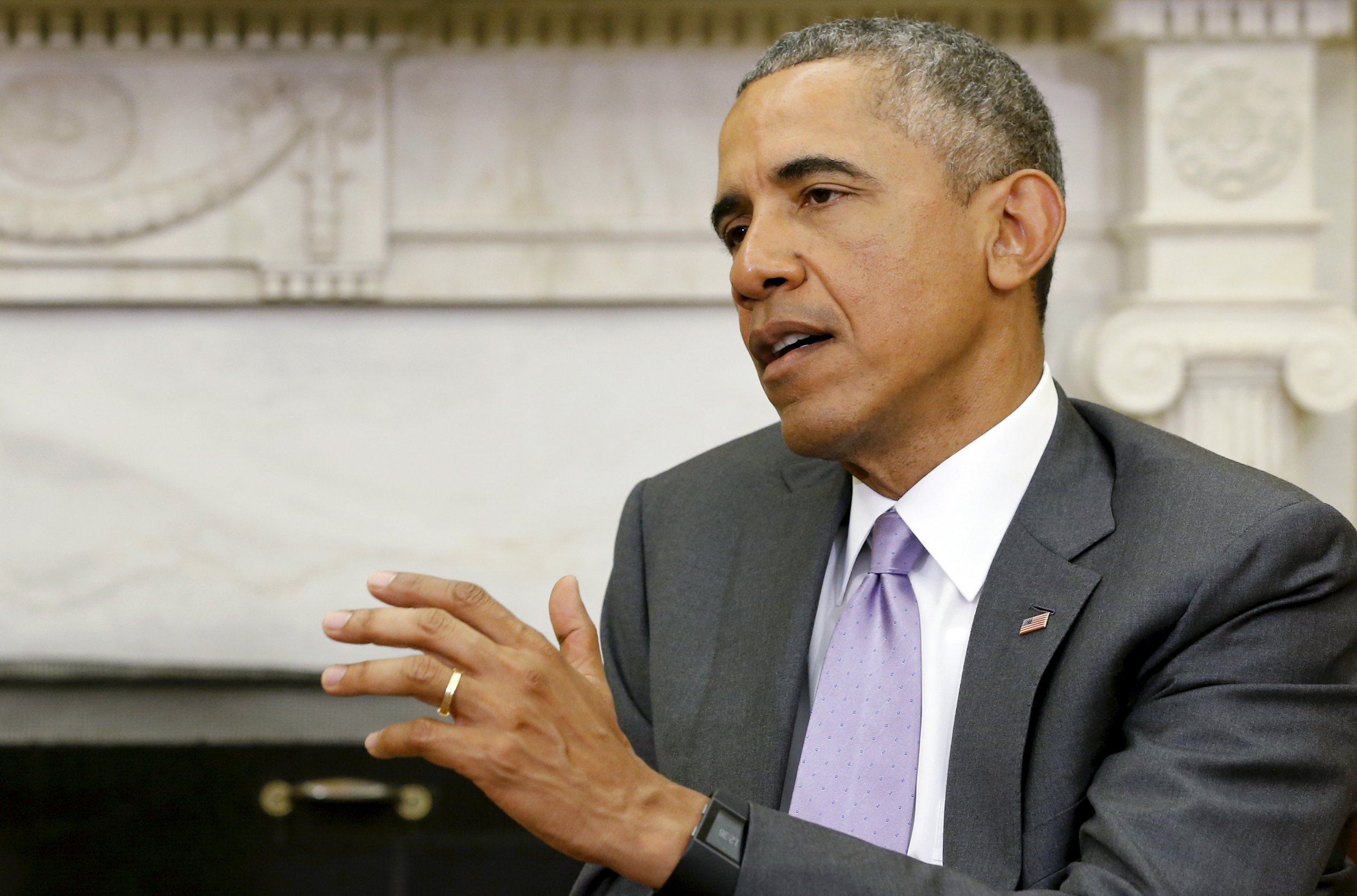 With police watching his home around the clock, Vietnamese blogger Huynh Ngoc Chenh sneaked out through a back door and reappeared the next day in a public square to hold a one-man, anti-government protest.
But having been given the slip once, police wasted no time in nabbing him after only five minutes.
It was one of many free-speech experiments squashed by Vietnam's communist government, underscoring the dilemma U.S. President Barack Obama has ahead of a visit on Monday in which human rights will be central to decisions about how far Washington is willing to engage its former enemy.
Chenh got lucky. Unlike many dissidents, he was not arrested for Sunday's demonstration in Ho Chi Minh City, which got him 12,000 Facebook "likes" for making a stand against what he calls an endemic problem of abusive police.
"There are six men watching my house right now," said Chenh, 64, who was escorted home and told to stay there.
"Sometimes, they stop me from leaving, other times they let me go out but they follow me everywhere."
His sit-in came as rights groups and activists accuse police of using heavy-handed measures to stop protests held in cities the past two Sundays to demand government answers over an unexplained environmental disaster that caused mass fish deaths last month.
The timing of protests could not be worse for Vietnam. The White House on Thursday said Obama was still grappling with a decision on whether to lift a lethal arms embargo on Hanoi, one of the last vestiges of the Vietnam War.
The United States has been clear that its removal hinges on progress on rights.
Vietnam wants closer military ties and access to U.S. defense technology as a deterrent against Beijing's assertiveness in the South China Sea, over which the neighbors are bitterly at odds.
Though that fits in with the U.S. strategy of containing China, Vietnam's jailing and intimidation of dissidents remains an obstacle to Washington's push to turn its former enemy into its newest Asian ally.
Obama's top Asia adviser Daniel Kritenbrink on Wednesday told reporters human rights would be a key factor in "whatever arms sales decisions we may or may not make".
Obama will not try to duck the issue. He is expected to meet dissidents and will address human rights in Vietnam "both publicly and in private", Kritenbrink said.
THORNY ISSUE
The issue is taboo for Vietnam's government, which did not respond to Reuters questions about the extent to which rights improvements had been made.
The United States has been watching closely and is familiar with the Communist Party's boldest opponents, including Nguyen Quang A, an intellectual who met U.S. Assistant Secretary of State for Democracy, Human Rights and Labor Tom Malinowski last week.
Quang A was among several dissidents named in a scathing, documentary-like news report broadcast on state television on Sunday that accused them of masterminding recent protests intended to violently overthrow the government.
The arms embargo is contentious, with support in Washington for countries threatened by China's rise, but misgivings about losing leverage with Vietnam if too many concessions are given to a government that New-York-based Human Rights Watch described in a letter to Obama as "among the most repressive in the world".
Loretta Sanchez, a Democrat on the Congressional Caucus on Vietnam, said the United States should be wary of "giving a free pass to a government that continually harasses, detains and imprisons its citizens".
Republican Senator John McCain, a former prisoner of war in Hanoi who backed the easing of the embargo in 2014, said sales of technology for Vietnam's maritime security should be unrestricted, but the transfer of other arms should be case-by-case and linked to human rightsprogress.
"There's still repression," McCain told Reuters. "Yes, there's been improvement but there's still quite a way to go."
Obama will meet Vietnam's new president, Tran Dai Quang, who until recently ran the Ministry of Public Security, a powerful police-run agency that U.S. rights envoy Malinowski last year said "holds the key" to how far U.S-Vietnam ties could advance.
But political analyst Le Hong Hiep said it was unlikely rights would constrain ties that are strengthening rapidly, as the United States had "other more vital interests" at stake.
"It remains an issue of low politics at a time when issues of high politics such as strategic cooperation, and joint efforts to check China's ambitions in the South China Sea, have been placed much higher in bilateral agenda," he said.