Obama Wants to Make Two-Year Community Colleges Free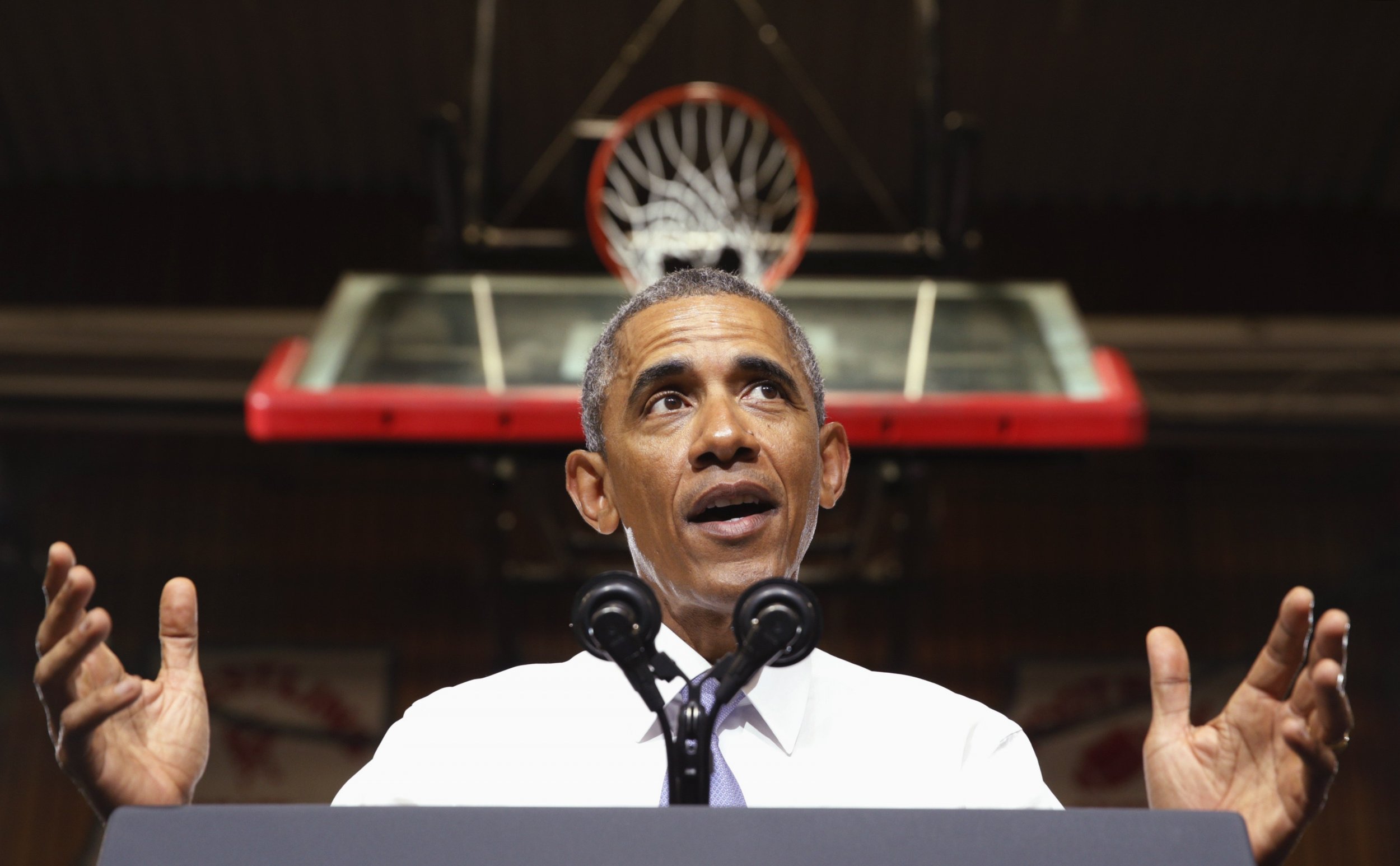 Updated | President Barack Obama wants to make two-year community colleges free for students who maintain good grades, according to a plan unveiled by the White House on Thursday.
The plan, America's College Promise, could help up to 9 million students if all 50 states choose to participate, allowing community college students to save an average of $3,800 a year. The White House wants to make two years of college "as free and universal as high school" and hopes it will lead to increased student enrollment and employment numbers.
"What I'd like to do is to see the first two years of community college free for everybody who's willing to work for it," President Obama said in video posted to Facebook by the White House on Thursday.
To be eligible, students have to maintain a 2.5 GPA (C+) and make "steady progress" toward completing their program. Community colleges are expected to offer academic programs that either fully transfer credits to public four-year colleges and universities, or offer occupational training programs that have high graduation rates and "lead to in-demand degrees," according to the White House.
Community colleges must also show they are working to improve student outcomes through "promising and evidence-based reforms."
Federal and state funding would be used for the program, with federal funding covering 75 percent of the cost and state funding paying the rest, but Congress has to first approve the plan.
The proposal will no doubt be welcomed by prospective college students, who face entering the black hole of America's $1.2 trillion student debt problem. However, the Institute for College Access and Success, a group that works to increase access and funding for higher education, called other free-tuition plans a "wolf in sheep's clothing" and said, "free tuition plans are giant missed opportunities because they put resources where they are less needed when the need is so great in other areas."
This article has been updated to reflect an update to an Institute for College Access and Success post in which they said as more details about America's College Promise became clear, "it differs significantly from the Tennessee Promise and other 'free community college' plans."