Obama Will Send Attorney General to Ferguson to Assist with Civil Rights Investigation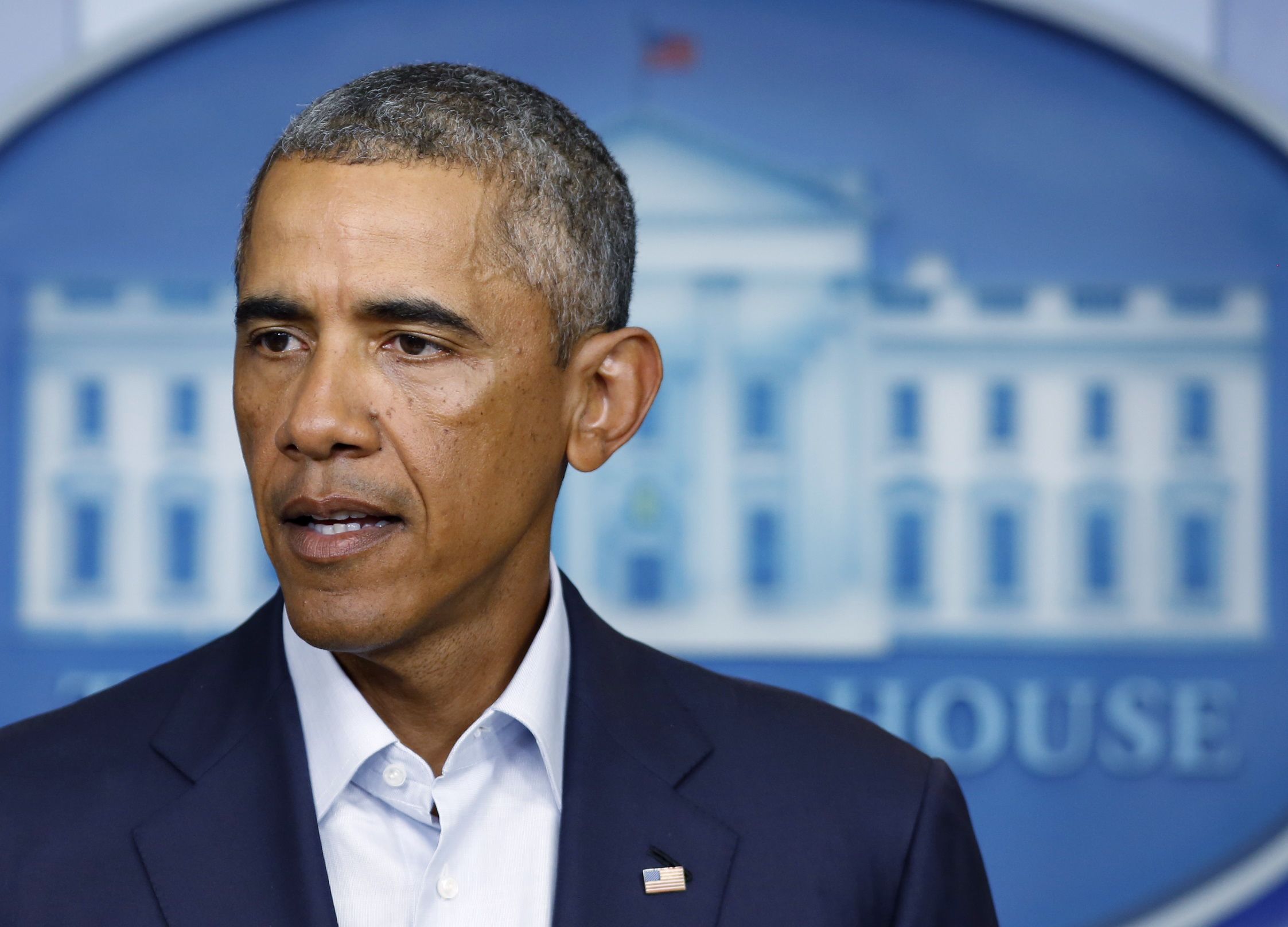 President Obama announced he would send Attorney General Eric Holder to Ferguson on Wednesday to meet with FBI and DoJ officials investigating the death of Michael Brown. At a press conference, Obama also called for calm in Ferguson, Missouri, where tensions have escalated in the week since the unarmed 18-year-old African American was shot by police.
Americans should "seek to understand rather than simply holler at each other," Obama said. "Let's seek to heal rather than to wound."
Obama's remarks—though largely similar to those he delivered last week—acknowledged the growing frustration among residents of Ferguson and around the country. "We've seen events in which there's a big gulf between community perceptions and law enforcement perceptions around the country," he said. "This is not something new. It always tragic when it involves the death of someone so young."
Obama was careful to say that he had to be careful of judging the situation before he was made aware of all the facts.
The President acknowledged that young men of color often face harsher sentences for crimes than whites. Young men of color, "as a consequence of tragic histories often find themselves isolated, often find themselves without hope, without economic prospects," he said. "Young men of color in many communities... are more likely to end up in jail or the criminal justice system instead of a good job or college."
He insisted, however, that those who commit crimes should face prosecution, regardless of the circumstances that led them there.
Obama said it was clear that "the vast majority" of protesters in Ferguson were peaceful, and that only a "small minority are not." He also emphasized the importance of the right to peaceful protest and the freedom of the press.
"Ours is a nation of laws," he said, "for the citizens who live under them and for those who enforce them."