'It's Insane' to Say Obama Wiretapped Trump, Former White House Aide Says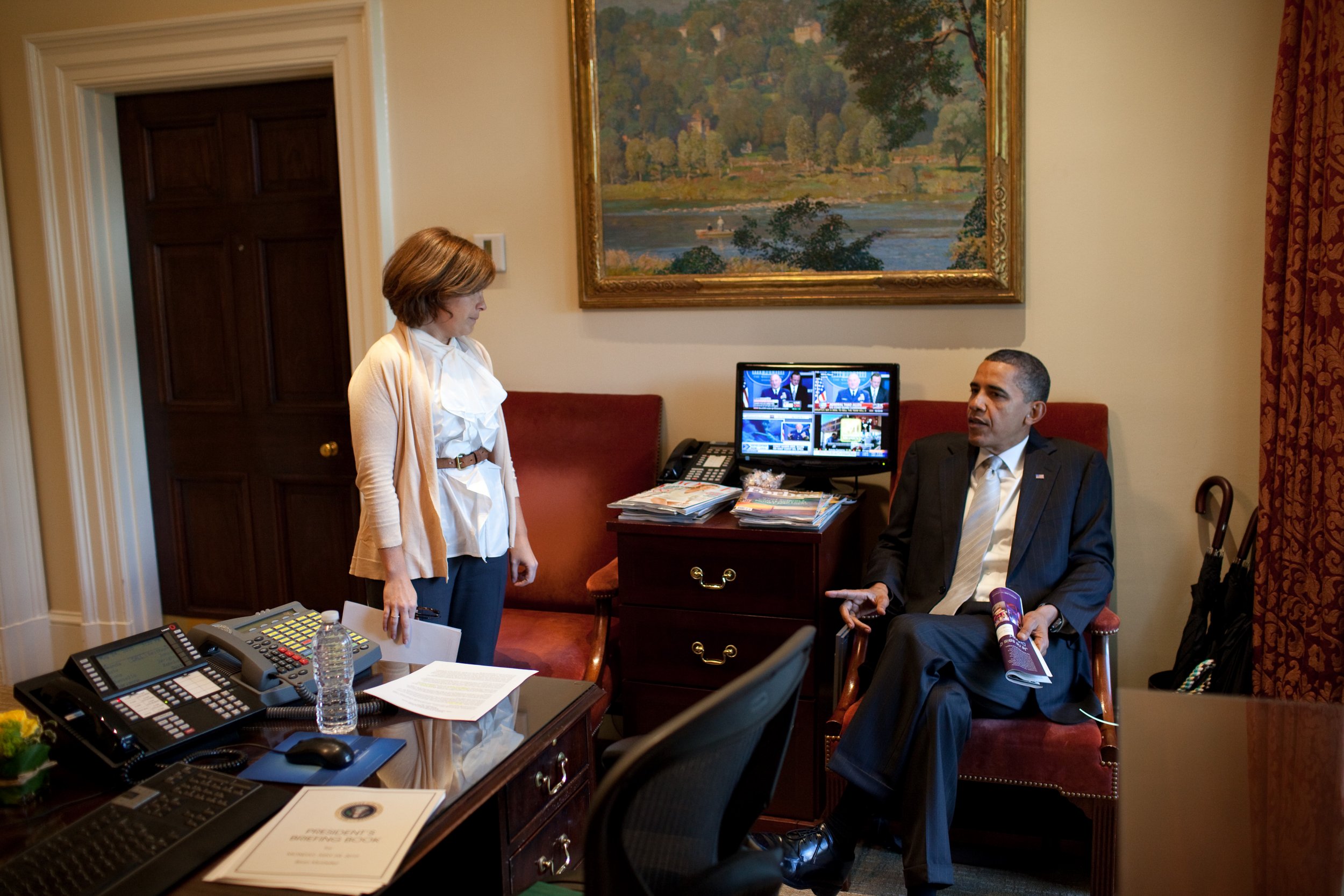 A former aide to President Barack Obama said Monday it's insane that President Donald Trump would suggest his New York City residence was "wires tapped" by his predecessor. Alyssa Mastromonaco, who served as deputy chief of staff under Obama, also said during a segment on CBS' "This Morning," that former White House staffers are "pretty pissed" Trump would make such a claim.
Asked directly if Obama was angered by Trump's claims, Mastromonaco said "I don't know how angry he is."
"I know the rest of us are pretty pissed," she added.
Mastromonaco later expanded on her thoughts about Trump's claims, which he shared on Twitter without evidence and which remain unsubstantiated.
"It's insane," Mastromonaco said. "It's an insane accusation. It's an insane accusation for a president to accuse another president of, and also anyone who knows Barack Obama just knows he wouldn't do that."
Trump and the White House have not backed away from the claims, despite intelligence community officials saying Monday there was no evidence such a wiretap existed.
"With respect to the president's tweets about alleged wiretapping directed at him by the prior administration, I have no information that supports those tweets and we have looked carefully inside the FBI," FBI Director James Comey said during testimony before the House Intelligence Committee. "The Department of Justice has asked me to share with you that the answer is the same for the Department of Justice and all its components: The department has no information that supports those tweets."
It was more of the same from the National Security Agency. "I've seen nothing on the N.S.A. side that we engaged in such activity, nor that anyone engaged in such activity," said Adm. Michael Rogers, director of the National Security Agency.
Still, White House Press Secretary Sean Spicer said Trump would not back off the claim. "No. We started a hearing, it is still ongoing," he said.