Barack Obama Says 'I Wouldn't Vote for Me' If He Watched Fox News' 'Weird' Coverage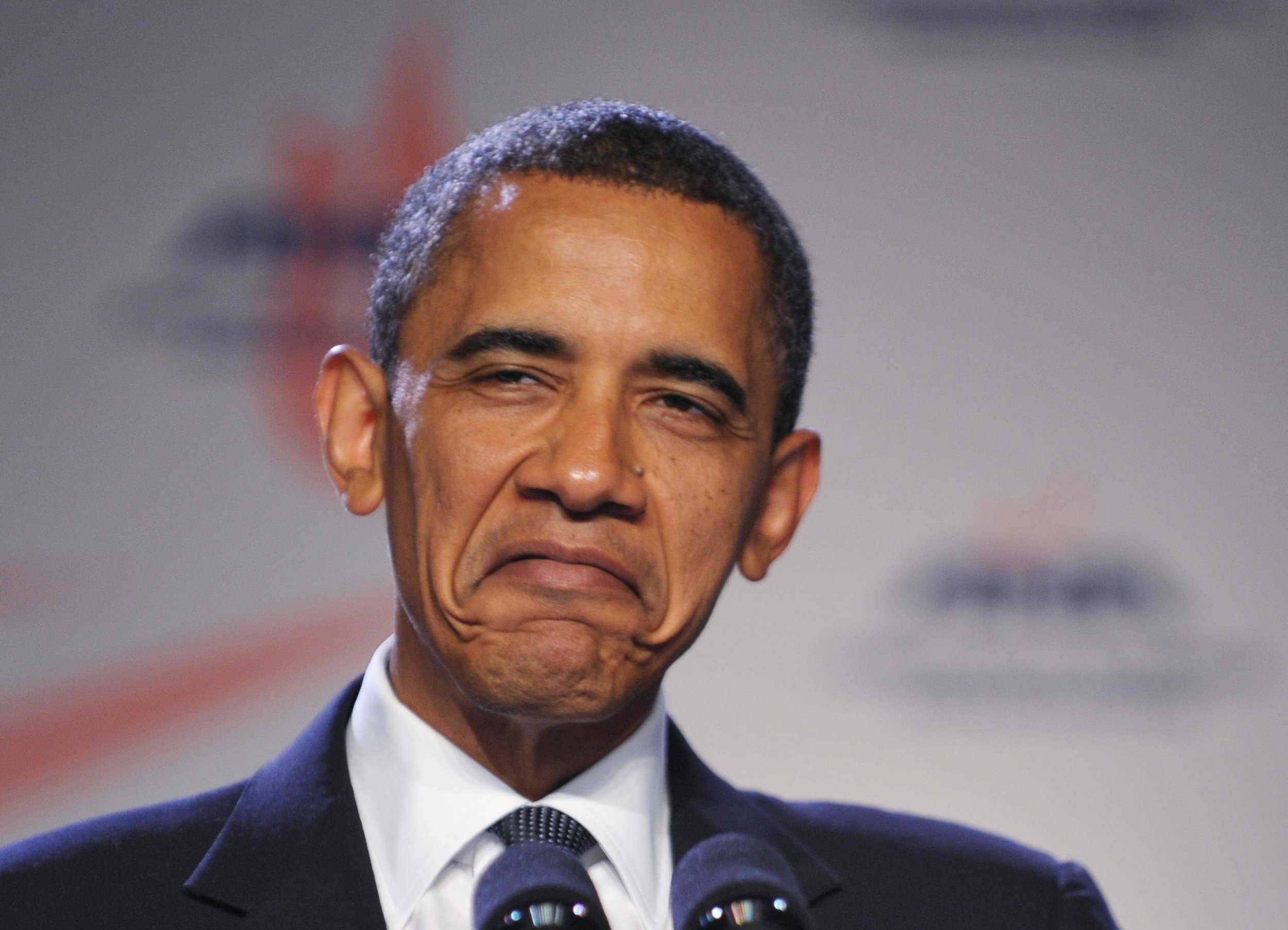 Former President Barack Obama on Friday said Fox News's coverage is so "weird" that he wouldn't even have voted for himself if his only source of news was the right-leaning network.
"Those who watch Fox News and those who read the New York Times occupy completely different realities. If I watch Fox News, I wouldn't vote for me," he said at the Hindustan Times Leadership Summit in India. "Because there's this unrecognizable character ... I would watch it [and say] 'Who is that guy? This character named Barack Obama and he's just portrayed in these weird ways.'"
Obama was bemoaning the fact that technology enables snap judgments and so-called "information silos" in which different groups of people get different news. As far as Fox News goes, he may have a point: After the first year of his presidency, the Center for Media and Public Affairs found that Obama coverage on Special Report with Bret Baier was 79 percent negative.
"There are these selective clips that come out where the sentence isn't finished, and it is all edited and shaped to promote a certain story," Obama said Friday, adding that those "multiple realities" make it hard for democracy to work.
Obama has railed against Fox News before. In 2010, he told Rolling Stone that while he supported the right to a free press, he saw the outlet as "part of the tradition that has a very clear, undeniable point of view." He went on to say that he thought that perspective was "ultimately destructive for the long-term growth of a country that has a vibrant middle class and is competitive in the world."
Current President Donald Trump, on the other hand, is a noted Fox News fan.
Despite insisting that he was "very little time for watching TV," the billionaire often retweets segments from and offers support for Fox & Friends. The Washington Post reported this week that Trump has promoted Fox shows, personalities or stories that were just featured roughly once every three days.
Just look at what happened Friday morning, as Media Matters pointed out: At 6:01 a.m., Fox correspondent William La Jeunesse told viewers that during the Jose Garcia Zarate trial—stemming from the 2015 shooting of American Kate Steinle—"the jury never heard that [he] was an illegal immigrant, a seven-time felon." At 6:13 a.m., Trump tweeted that "the jury was not told the killer of Kate was a 7 time felon."
As far as Fox News' portrayal of Obama goes, a quick Google search shows the outlet did indeed come up with some crazy coverage. In 2009, Sean Hannity dinged Obama for eating his burgers with Dijon mustard instead of ketchup. And in 2015, Fox analyst Lt. Col. Ralph Peters said on air that Obama was being "a total pussy" in his fight against the Islamic State group. Peters was later suspended.