People Will Die If Trump Kills Obamacare, So Get It While You Can, These Big Names Say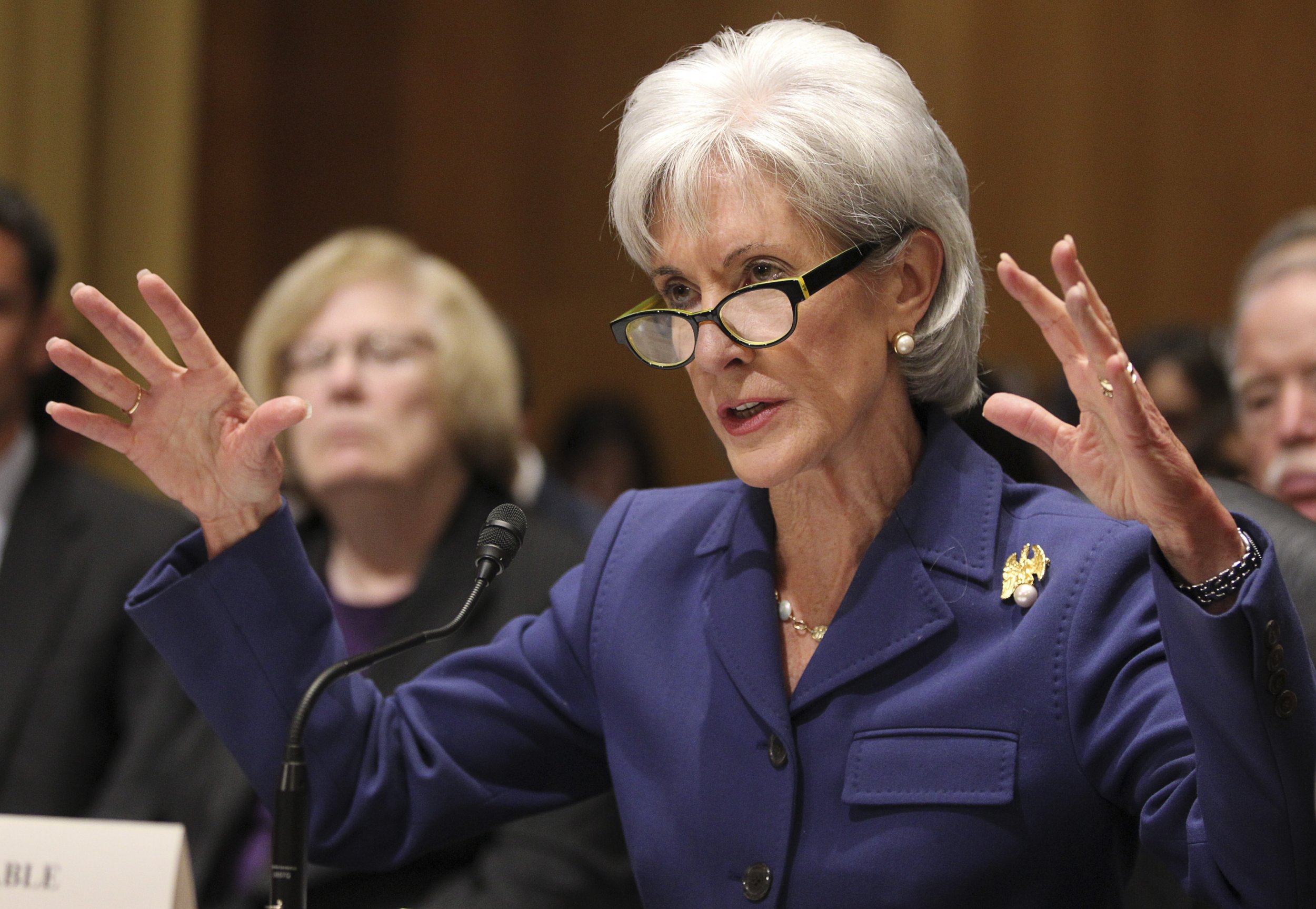 Updated | Alyssa Milano, Kathleen Sebelius and Bradley Whitford aren't necessarily the first three people might think to group together, but the Project Runway All Stars judge, the former Health and Human Services secretary and the West Wing actor are all on the same mission right now: Get people signed up for insurance through healthcare.gov, even as President Donald Trump tries to get Obamacare to flatline.
According to Sebelius, who spoke to Newsweek ahead of the November 1 kickoff to the new enrollment and renewal period, it's literally a matter of life and death.
"I don't think there's any question that if people lose their insurance coverage, there will definitely be some preventable deaths," she said.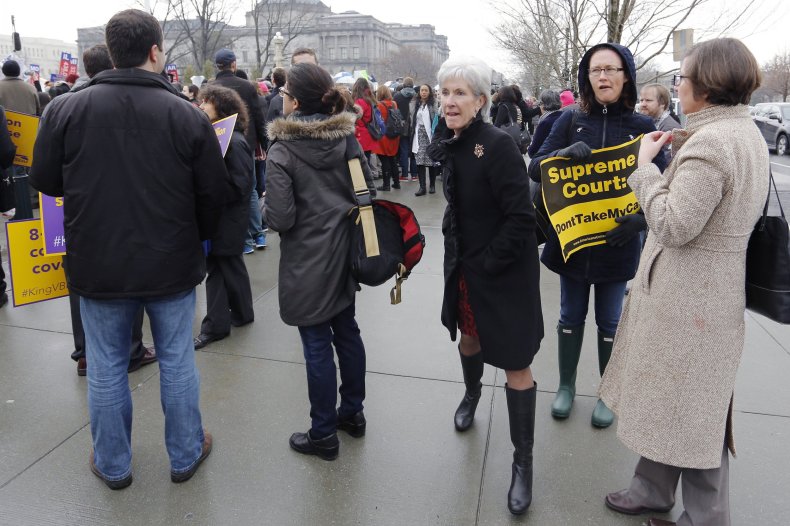 "Folks will not get check-ups. They will not have early enough treatment [for] diseases.... That's been documented over and over again, that the lack of health insurance definitely leads to not only people living sicker lives, but dying earlier—and, many times, from preventable conditions."
Sebelius and politically engaged entertainers including Milano and Whitford are trying to get the word out about the enrollment window for the Affordable Care Act—amid what they say are obvious administration attempts to squelch the insurance program they've tried (and failed) to repeal.
The ex-HHS boss says she's concerned the Trump administration has hammered away so hard at the idea that "Obamacare is dead" that some people have come to believe that's the case.
The government, she said, "has now canceled most of the advertising that would tell people about the open enrollment period, which has already been cut in half from what it has been in the past—and then not really going to be promoted much at all," she said.
"They've canceled the contracts with the navigators, the community groups who were doing outreach and enrollment—particularly in very underserved and financially illiterate communities—to help people understand their choices and sign up."
All this, Sebelius said, "was an intentional sabotage of the law."
A spokesperson for HHS said via email Tuesday afternoon that "it's important to remember that Obamacare enrollment was in decline before President Trump took office."
The spokesman, Matt Lloyd, said "the previous administration inflicted heavy damage on the individual market," and that period saw soaring premiums, fleeing insurers and Americans paying "billions in fines to avoid the kind of coverage Obamacare dictated. That's not evidence of a healthy, competitive market nor one that is best serving individuals and families."
Milano, in emailed remarks to Newsweek, said "it's quite clear that Trump and his friends in Washington don't want people to sign up for health care. That's why they've taken so many steps to make sure people don't get the information they need to enroll."
But, said the actress, who's also internationally known for her philanthropic work, "we can make sure they don't get what they want. We can make sure people get the facts and sign up for affordable health coverage."
Just ahead of the enrollment kickoff, a new HHS research brief shows average premiums climbing for a number of U.S. demographics, along with a drop in the number of insurers participating in the health insurance exchanges.
At the same time, according to a Tuesday statement from the Get America Covered campaign to boost sign-ups, more people are qualifying for financial assistance on insurance in the new enrollment period, and "80% of people who [search] HealthCare.gov will be able to find plans for less than $75 each month."
Trump and the GOP have lately been talking up a big fight against opioid addiction. Too bad they're doing it out of both sides of their mouths, says Sebelius, who served as HHS secretary from 2009 to 2014 and oversaw the rocky initial rollout of the ACA.
"It is to me the height of hypocrisy to have, on one hand, this congressional debate about how to deal with the opioid epidemic while many of the same members of the House and Senate are actively voting to take away people's coverage for opioid addiction," she said.
Via email, Whitford—who acts on both the large and small screens—also made his pitch for the Affordable Care Act as "a good deal for the American people."
That is true, he said, despite his sense that "the Trump administration is doing everything it can to undermine" the program.
"If they won't get the word out on open enrollment," Whtiford told Newsweek, "I will."
This story has been updated with comment from HHS.