Americans Sign Up For Obamacare In Droves As Trump Tries to Kill Obama Legacy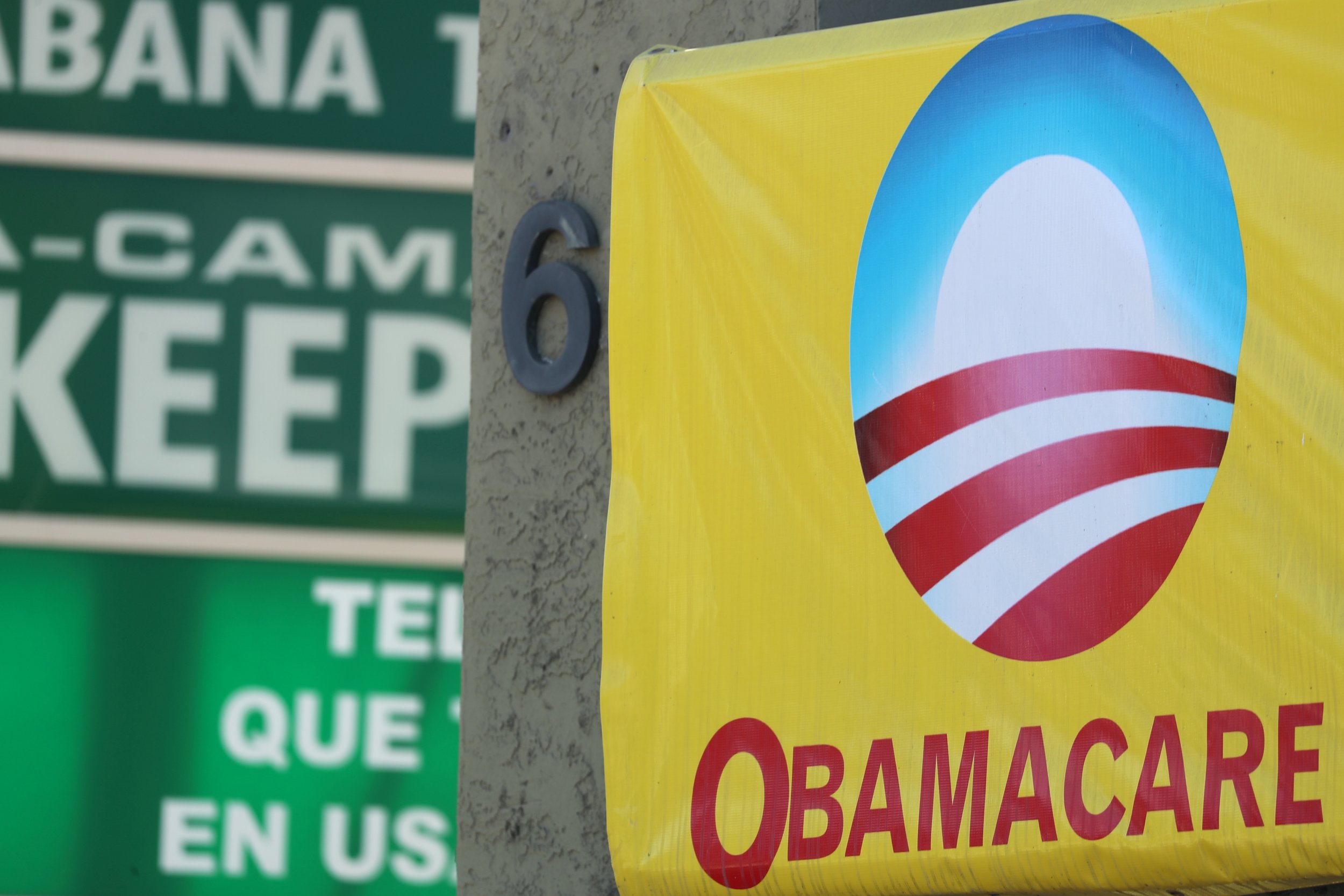 The White House is trying kill Obamacare. Americans are throwing it a lifeline.
Despite the Trump Administration's promises to "repeal and replace" the Affordable Care Act, enrollment for health insurance under the program is quite healthy with less than a month to go in the current sign-up period, according to the Centers for Medicare & Medicaid Services, a federal agency.
"In week three of Open Enrollment for 2018, 798,829 people selected plans using the HealthCare.gov platform," the agency reported.
That brings the total number of enrollees in this period to 2.3 million, which is almost 900,000 people — or 64 percent — more than the number of customers who signed up during the first four weeks of enrollment in 2016, according to CNBC.
The figures included more than 566,000 new consumers and 1.7 million renewals, with total Healthcare.gov users exceeding 8.1 million.
Joshua Peck of Get America Covered, a pro-ACA advocacy group run by Obama administration veterans, wrote in a Medium post that the uptick in activity was "likely the result of anxious consumers motivated to get coverage and the availability of more affordable plans for most consumers."
Trump campaigned on signing a death warrant for the Affordable Care Act, the signature health insurance policy of his White House predecessor. But Congressional Republicans failed to come up with a viable replacement for the national insurance marketplace, which requires Americans to secure at least baseline health coverage or pay a penalty to opt out.
A variety of half-measures, such as a "skinny repeal" plan that would have dismantled at least portions of Obamacare, have collapsed amid GOP infighting on Capitol Hill.
The current enrollment period ends December 15, and proponents of the program lament that Americans have much less time to sign up than in the past and that the administration is deliberately making the HealthCare.gov portal unavailable at key times to discourage participation.
Trump even took time on Thanksgiving to rail against the ACA, tweeting from his Mar-a-Lago club that "ObamaCare is OWNED by the Democrats, and it is a disaster."
Public figures such as actress Alyssa Milano and former Health and Human Services Secretary Kathleen Sebelius have encouraged sign-ups and renewals before the deadline.
"I don't think there's any question that if people lose their insurance coverage, there will definitely be some preventable deaths," Sebelius told Newsweek in October just before the enrollment period kicked off.