Obamacare Consultant Gruber Takes a Beating in Hearing After 'Stupidity' Comments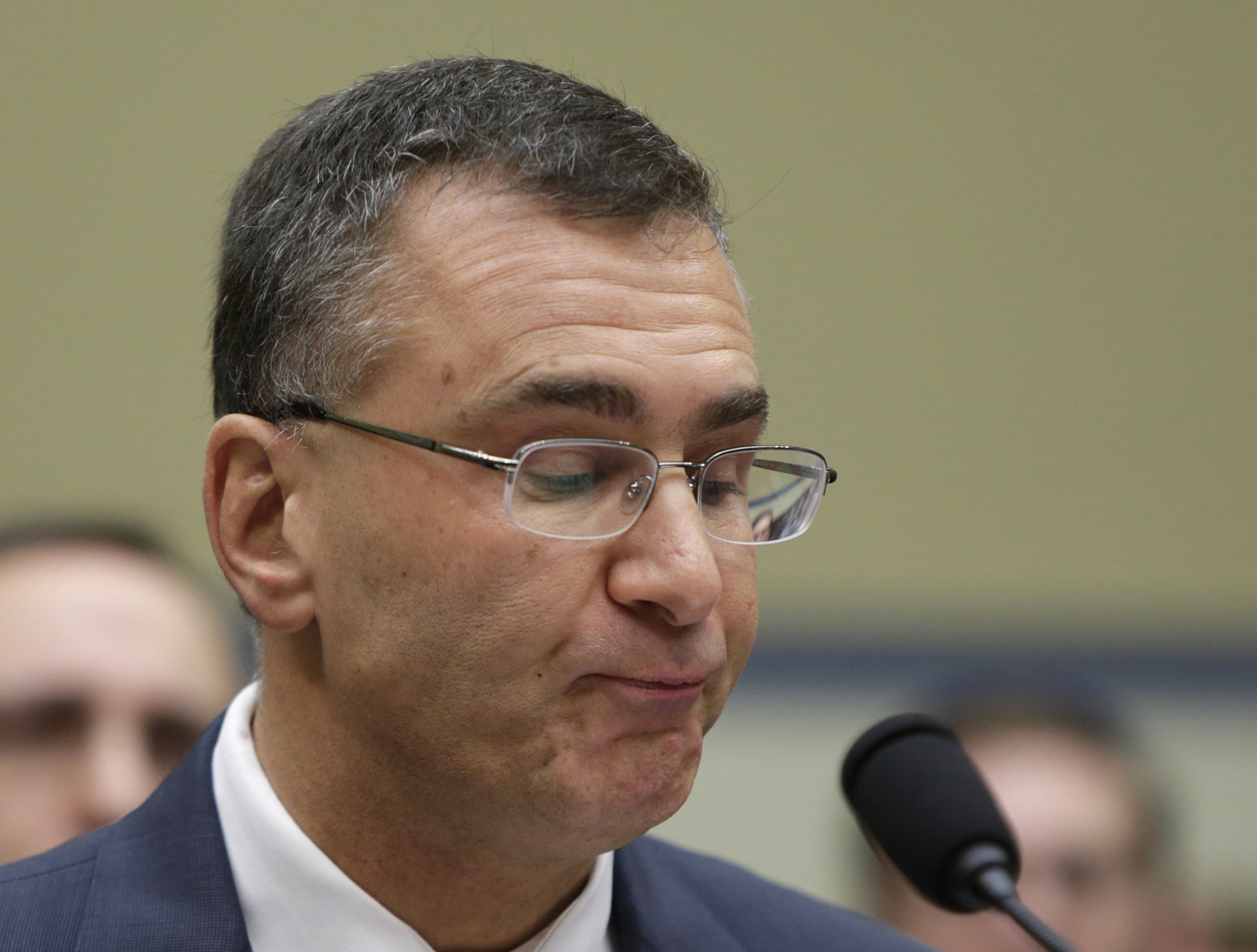 Jonathan Gruber, a Massachusetts Institute of Technology economist, was instrumental in the crafting of the Affordable Care Act (ACA). Now comments he's made could tear it down.
It's been a precipitous fall. Gruber developed an economic model that helped Massachusetts implement a universal health care plan under then-governor Mitt Romney, which in turn became a model for Obamacare at the national level. In both cases, Gruber's micro-simulation modeling helped lawmakers and staffers devise health care legislation and made him famous as a key figure in health care reform.
That celebrity led to a series of speeches around the country, in which his wording was not as careful as his economic modeling. As Politico detailed in a lengthy story on Gruber's career, "He has always been someone who is two seconds away from putting his foot in his mouth."
The result has been a series of widely circulated videos over the past few months where Gruber makes disparaging comments about the American voter and the process by which the ACA was passed and even plays into conservative activists' latest challenge to the law, now before the Supreme Court.
Shunned by angry Democrats and prey for anti-Obamacare Republicans, Gruber testified Tuesday before the House Oversight and Government Reform Committee. It was the last full committee under the tumultuous leadership of Chairman Darrell Issa, R-California, who has used his chairmanship to launch investigations into the 2012 Benghazi, Libya, attack and accusations that the Internal Revenue Service targeted Tea Party groups.
In one video from a 2013 economic conference at the University of Pennsylvania, Gruber made comments that played into the GOP's contention that the ACA was a giant bill pushed through Congress without being fully inspected or even read. Gruber said that the law was "written in a tortured way" so that various penalties were not called taxes, and that lawmakers hid the degree to which the law transfers wealth from the healthy to the sick.
"Lack of transparency is a huge political advantage," he concluded. "Call it the stupidity of the American voter or whatever, but basically that was really, really critical to getting the thing to pass."
Republicans titled Tuesday's hearing "Examining ObamaCare Transparency Failures." Marilyn Tavenner, the administrator of the Centers for Medicare and Medicaid, as well as a witness who received better and cheaper care under the ACA, also appeared at the hearing.
Even more dangerous to the ACA were Gruber's comments from January 2012, in which he seemed to endorse the idea that tax subsidies were available only for insurance plans purchased through state-based exchanges and not the federal exchange. This is the argument of a pending Supreme Court case, King v. Burwell, that threatens to end billions in subsidies to Americans who are ensured through the federal exchange.
"What's important to remember politically about this is, if you're a state and you don't set up an exchange, that means your citizens don't get their tax credits, but your citizens still pay the taxes that support this bill," Gruber said at the time.
On Tuesday, Gruber tried to chalk up all of these comments to "speaking glibly" and "conjecturing outside my area of expertise."
"I am not an expert on politics, and my tone implied that I was, which is wrong. In other cases, I simply made insulting and mean comments that are totally uncalled for in any situation," Gruber said in his opening statement. "I sincerely apologize both for conjecturing with a tone of expertise and for doing so in such a disparaging fashion."
Gruber also sought to downplay his role in the crafting of the ACA. "I was not the 'architect' of President Obama's health care plan," he said.
Tuesday was certainly an embarrassing day for Gruber, who repeatedly explained his past comments by saying he was trying to sound smarter than he is by speaking with an air of authority about matters he is not qualified to speak about—a constant admission that despite his success in the field of economics he still seeks to impress his peers.
Still, Gruber could not fully explain his comments about subsidies through the federal exchange—comments that Democrats fear will become grounds for the Supreme Court to gut the law. But Gruber repeated Tuesday that he always assumed in all of his economic models that subsidies would be available for plans purchased through the federal exchange. He also offered one theory on why he might have made those comments.
"The point I believe I was making was about the possibility that the federal government, for whatever reason, might not create a federal exchange," he said Tuesday, noting that it was a presidential election year and there was the possibility that a Republican administration would be in charge of creating the federal exchange. "If that were to occur, and only in that context, then the only way that states could guarantee that their citizens would receive tax credits would be to set up their own exchanges."
Representative Elijah Cummings of Maryland, the ranking Democrat on the committee, criticized Gruber for "stupid, I mean absolutely stupid, comments" that were a "public relations gift" for Republicans to attack the ACA with.
But the real skewering came from Republicans, who blasted Gruber's comments as insulting to American voters and also said they were true statements about how the ACA was really passed and intended to function.
Issa set the tone with his opening question to Gruber. "Mr. Gruber, I've been accused that I'm going to berate you or something, and I hope that you won't feel that way when I get done," he said. Then the berating began.
"Are you stupid?" Issa asked Gruber.
"I don't think so, no," Gruber responded.
"Does MIT employ stupid people?" Issa pressed.
"Not to my knowledge," he replied.
Issa was trying to lend credence to Gruber's on-video assertions that the ACA transfers costs from some citizens to others—he notes that his own premiums went up—and that the ACA was passed by deceiving the public. Throughout the hearing, Republicans tried to play up Gruber's importance and inside knowledge while he tried to downplay his role in crafting the ACA and his knowledge about it.
Republicans also repeatedly went after Gruber over how much money he has earned from state and federal consulting contracts and asked for documents relating to his work for the government—a contract with the Department of Health and Human Services, for example—and with several states. Gruber repeatedly answered these questions by telling the members to confer with his lawyer—an answer that did not satisfy Republicans.
Democrats, meanwhile, played defense as best they could. They touted the fact that the law is working and that millions of Americans have signed up for insurance through the exchanges and Medicaid.
"I want to remind my colleagues that passage of the Affordable Care Act was in fact an open and extremely transparent process. We had here in the House over 79 hearings, almost 100 hours of hearings," Representative Carolyn Maloney, D-New York, said.
Gruber himself seemed saddened that the berating he was taking was hurting the law he played a part in creating.
"While I will continue to reflect on the causes of my own insensitivity, I hope that our country can move past the distraction of my misguided comments and focus on the enormous opportunity this law provides," he said.