Mesa, Arizona, and New York City don't have that much in common. And, as the proud Mayors of those respective cities, neither do we.
But a conservative Republican from the Southwest and a progressive East Coast Democrat want to speak with one voice and say: When it comes to the Affordable Care Act, mend it, don't end it.
Mayors don't have time for partisanship. We are responsible for the wellbeing of our constituents. We understand that healthcare isn't a red state issue or a blue state issue. Healthcare is a matter of life and death for every single American family.
We don't have exactly the same view on the Affordable Care Act, but we can see how much good it has done for our people. The numbers are astonishing. In Arizona the rate of people who lack health insurance has plummeted by more than a third. In New York City alone, two million people now have health insurance thanks to the ACA.
There is no polite way to say it: The healthcare plan that passed the House of Representatives would be a disaster for the people of this country. If it were signed into law almost 25 million Americans would lose healthcare coverage in a decade. Premiums would balloon by as much as 20 percent for the average family.
Coverage for those with pre-existing conditions could also disappear. Almost three million Arizonans have a pre-existing condition and so do more than 8.5 million residents of New York State. In Arizona's 9th Congressional District, which includes parts of Mesa, half the people have a pre-existing condition. Think about this: under this bill, being a mother is a preexisting condition.
One of the most troubling aspects of the house bill is that it would cut off the ability of states to expand Medicaid, which provides health coverage to Americans with lower incomes. If Medicaid expansion were to end in 2020 as the bill causes it to do, one in four New Yorkers covered by Medicaid and almost 400,000 Arizonans would lose their health coverage.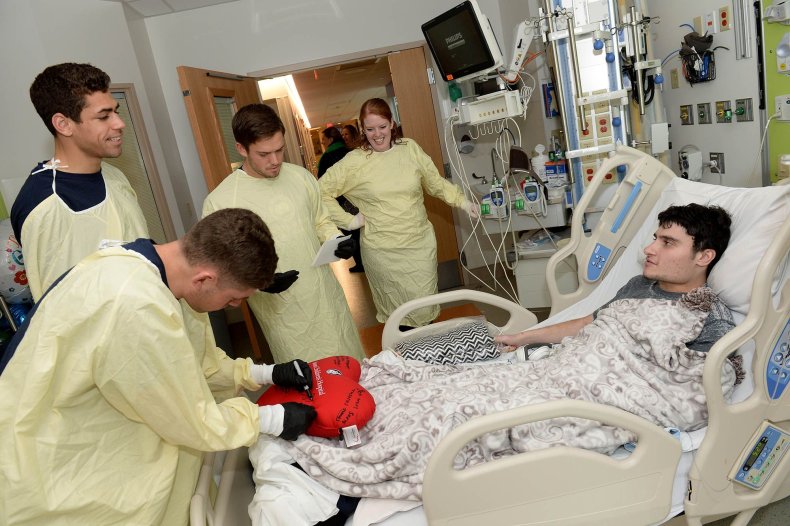 The House plan would pretty much use all of the cash it saves the federal government for a $600 billion tax cut to the wealthiest among us.
After a while numbers start to pile up on the page until you just can't see them anymore. So, take it from us. If the House healthcare plan goes into effect, we are going to see first-hand the impact in our hospitals, our schools and our homes.
With less coverage, more of our residents will turn to dialing 911, shifting the burden onto our first responders in Police and Fire. ERs will fill with people using emergency medicine as their primary doctor. Students with chronic diseases like asthma and diabetes will miss classes and fall behind. Moms and dads will sit at kitchen tables and have to make terrible choices between medicine and food.
We understand there are no easy solutions when it comes to healthcare. We know the Affordable Care Act needs to be improved, but that doesn't mean this country should just scrap it and start over. Instead, we need a bipartisan approach to improving healthcare for New Yorkers, Arizonans, and all Americans.
The view from City Hall in lower Manhattan and City Hall on Main Street in Mesa might be quite different, but on this issue we can't see any other way forward.
Bill de Blasio is Mayor of New York City.
John Giles is Mayor of Mesa, Arizona.