New Research Points to Obamacare Success in Improving Cancer Treatment As Trump Administration Pushes for Repeal
Two new research studies have shown that the Affordable Care Act—the 2010 legislation commonly referred to as "Obamacare"—had successfully curbed disparities in cancer treatment and allowed many to receive treatment at an earlier stage, while the administration of President Donald Trump has continued to fight to repeal the healthcare legislation.
The separate studies, led by researchers at Yale and Johns Hopkins University, showed ways that thousands of cancer patients had benefited following the passage of the ACA.
Through the Yale study, it was revealed that in states where the ACA was used to expand access to Medicaid, racial disparities in how quickly cancer patients were treated nearly disappeared. The Johns Hopkins research showed that women with ovarian cancer, which is generally difficult to detect, received diagnoses at an earlier stage after Obamacare went into effect.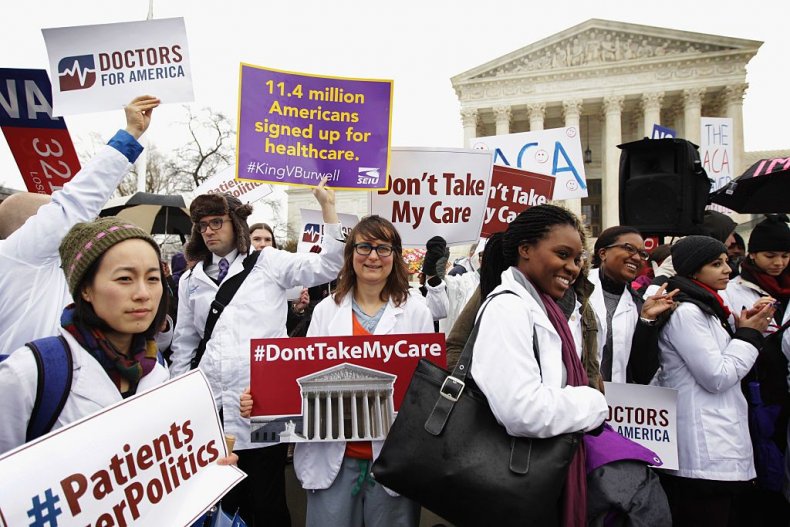 Melissa Wheeler, director of disparities and the outreach program at the Levine Cancer Institute in North Carolina, explained that the two studies made sense.
"It was a great thing to see for the first time thousands and thousands of people really access what they needed — to be able to go through the door of a doctor's office," she said, according to Financial Times. However, she warned that the Trump administration's efforts to repeal the ACA could have dire consequences.
"If [Americans] don't have insurance, they won't have a screening test — and then they turn up in the emergency department with stage-four cancer," she warned.
While the research shows a promising connection between expanded care and better cancer treatment, Amy Davidoff, a senior research scientist at the Yale School of Public Health and in the university's cancer center, cautioned that more studies need to be done to fully understand the potential benefits.
"I see this as contributing to our understanding of how the ACA might be affecting the process of cancer care, and how it might affect disparities in that care," she said, according to Yale News.
Anna Jo Smith, a lead author of the Johns Hopkins study, pointed out that greater access to healthcare has a major role in treatment outcomes.
"Detecting and treating ovarian cancer at an early stage saves lives and lowers healthcare costs compared with treatment of cancer at a more advanced, incurable stage," Smith said, according to OncLive. "Having health insurance plays a major role in whether or not a woman has access to care providers who can monitor symptoms and act on those symptoms if necessary," she explained.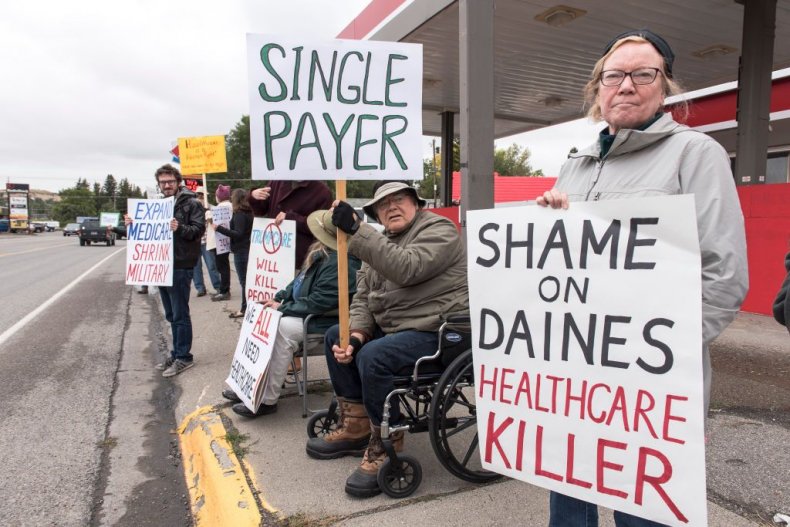 Meanwhile, Trump reignited the fight against Obamacare in March when his administration chose to support a lawsuit challenging the legislation's constitutionality. The move came after unsuccessful efforts to repeal and replace the landmark act through Congress, despite Republicans having control of both bodies of the legislative branch during Trump's first two years in office.
However, the Trump administration did manage to effectively neuter one major aspect of the law — the so-called "individual mandate," which requires that most individuals carry a minimal acceptable level of health insurance or face a nominal penalty when filing their federal tax returns. The White House pushed to lower this penalty to $0, negating the ACA creators' efforts to incentivize Americans to obtain insurance even if they believed they didn't need it.
A poll released by Fox News last October showed that the majority of Americans (53 percent) approved of the ACA, despite Republican efforts to repeal the legislation. Leading 2020 Democratic candidates and many progressives in Congress are now pushing for expanding the program, with the aim of creating a single-payer healthcare system, or Medicare-for-all. Recent polling done by the Kaiser Family Foundation has shown that 74 percent of Americans favor the government doing more to ensure Americans have access to health insurance, while about 6 in 10 favor Medicare-for-all.