Is Obamacare Now Here to Stay After Republican Health Care Plans Fail?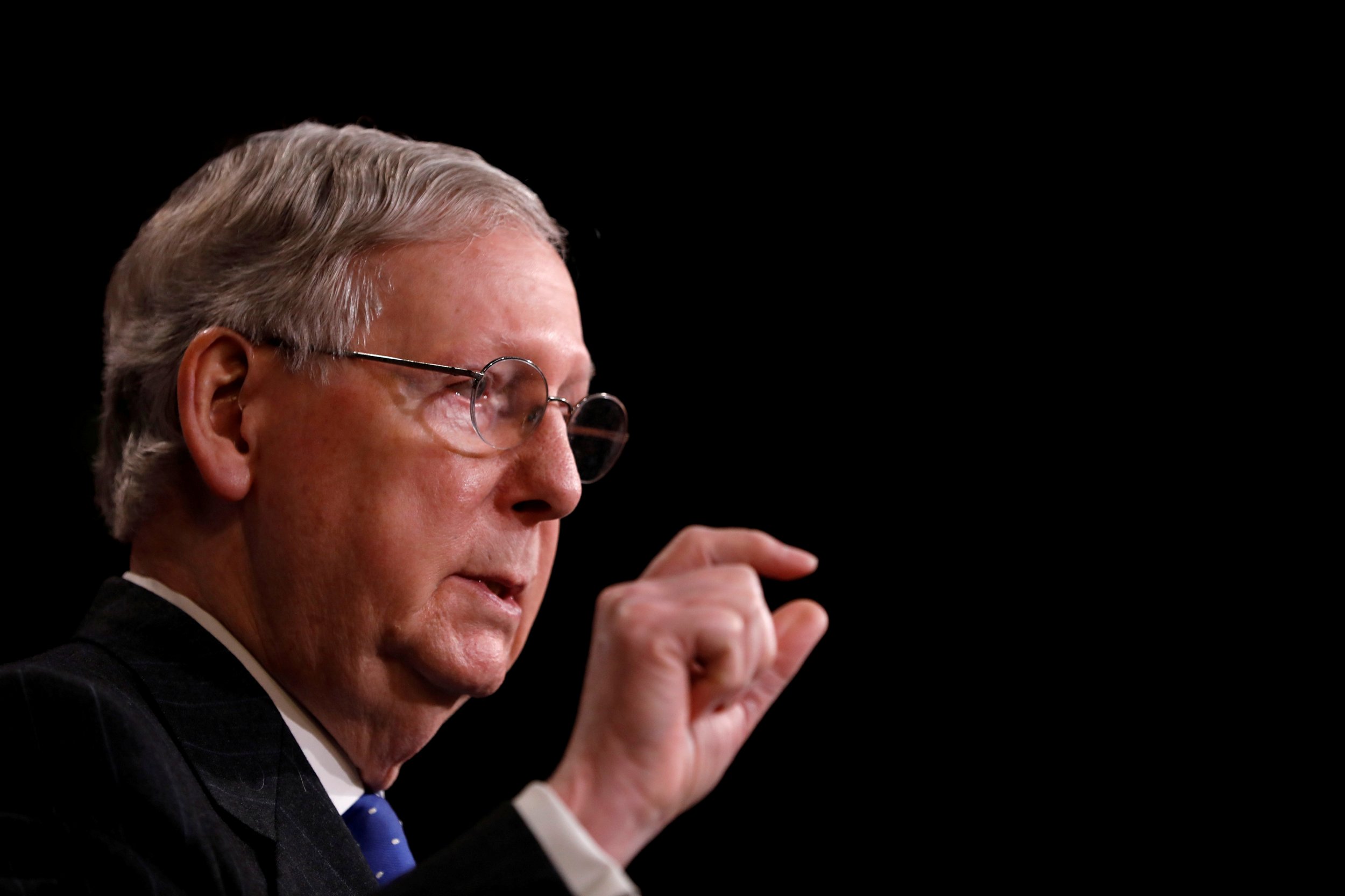 Republicans don't have the votes to pass their revised healthcare plan so President Donald Trump and Senate leader Mitch McConnell are planning to repeal Obamacare and force Democrats to help draft a new bill.
The GOP "should just REPEAL failing ObamaCare now & work on a new Healthcare Plan that will start from a clean slate," President Trump tweeted late Monday. "Dems will join in!"
McConnell acknowledged Monday night that he does not have enough Republican votes in the Senate to pass the bill and said he would move forward with President Trump's proposal.
The Senate is divided 52-48 between Republicans and Democrats, and McConnell couldn't lose more than two GOP votes to maintain a majority to get the bill through.
With two Senators already strongly against the bill, it failed Monday when Republican Senators Jerry Moran and Mike Lee joined the opposition.
"We must now start fresh with an open legislative process to develop innovative solutions that provide greater personal choice, protections for pre-existing conditions, increased access and lower overall costs for Kansans," Moran, a Senator from Kansas, said in a statement.
The bill is deeply unpopular. A poll released Sunday shows just 24 percent of Americans support it while 50 percent prefer Obamacare.
McConnell said that he now plans to hold a vote in the Senate on a full repeal of Obamacare that will go into effect after two years, giving Congress time to create a replacement plan.
Read more: How bad Is U.S. health care? Among high-income nations, it's the worst, study says
Yet a straight repeal of Obamacare without a replacement isn't likely to get Republican support either. Moderate Republicans have opposed the idea of repealing the bill without a replacement.
Late Monday some Senators were already calling for a different process than a straight repeal.
"One of the major problems with Obamacare was that it was written on a strict party-line basis and driven through Congress without a single Republican vote," said Arizona Senator John McCain in a statement, urging Republicans not to repeat this mistake.
"Congress must now return to regular order, hold hearings, receive input from members of both parties, and heed the recommendations of our nation's governors so that we can produce a bill that finally provides Americans with access to quality and affordable health care," he said.
McCain's plan was backed by leading Senate Democrat Chuck Schumer who called for bipartisan collaboration.
"Rather than repeating the same failed, partisan process yet again," Schumer said in a statement, "Republicans should start from scratch and work with Democrats on a bill that lowers premiums, provides long term stability to the markets and improves our health care system."