Republicans Are Blaming Obamacare For The Opioid Crisis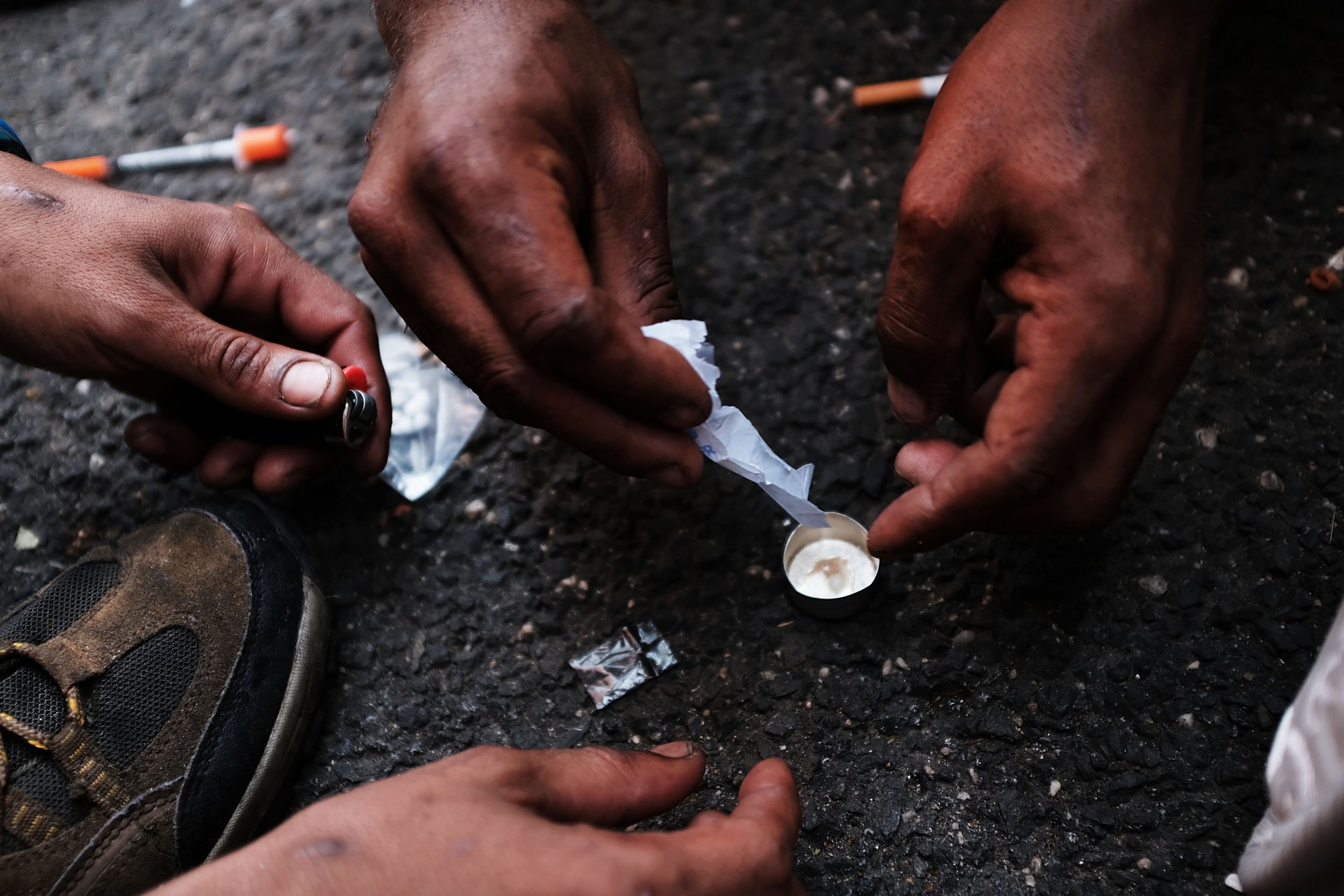 Republicans are asserting that the Medicaid expansion is responsible for the American opioid epidemic—a line of argument against President Barack Obama's Affordable Care Act that experts say is dead wrong.
The Republican argument—repeated at a Wednesday's hearing of the Homeland Security and Governmental Affairs Committee—centers on the fact that the Medicaid expansion gave unemployed Americans better access to medical treatment and prescription medications, which, some claim, got them hooked.
By this argument, Obamacare directly or indirectly contributed to the 63,632 overdose deaths caused by opioids in 2016. It's unclear what percentage of those deaths Republicans claim were caused to the Medicaid expansion.
"Lawmakers never intended this, but I'm guessing there will be many who will not want to acknowledge it," said Republican Senator Ron Johnson, chairman of the committee. "Why? Because Obamacare included a large-scale expansion of Medicaid. During the 2017 debate on repealing and replacing Obamacare, proponents of expansion cited its role in funding treatment for addiction."
This line of reasoning has been used as a Republican argument to repeal Obamacare in the past. Last March, Conn Carroll, a spokesman for Senator Mike Lee, wrote that, "expanded coverage helped cause the opioid crisis. Free pills means more addicts."
The Republican argument is flawed because the Medicaid expansion began in 2014, and opioid addiction was declared an epidemic by the Centers for Disease Control and Prevention in 2011. The federal science agency has also said there is no evidence that Medicaid leads to opioid abuse.
States with above average opioid-overdose death rates include both Medicaid expansion and non-expansion states, according to the nonpartisan Kaiser Family Foundation. Medicaid also covers both outpatient treatments and inpatient detoxification for those addicted to painkillers and other similar drugs.
Medicaid expansion states have reduced the unmet need for treatment of substance abuse disorders by 18 percent, according to the Center on Budget and Policy Priorities. "It's not Medicaid expansion causing these overdoses, it's the rise of fentanyl," a very deadly opioid that Medicaid does not pay for, said Andrew Kolodny, co-director of Opioid Policy Research at Brandeis University.
Democrats argue that the argument is misguided and is being used as an excuse to spread false information about Obamacare.
"This idea that Medicaid expansion is fueling the rise in opioid deaths is total hogwash," said Senator Claire McCaskill, the committee's ranking Democrat. "It is not supported by the facts. And I am concerned that this committee is using taxpayer dollars to push out this misinformation to advance a political agenda."
Medicaid has saved thousands of lives, and to argue that its done the opposite is irresponsible said Andrew Bates of American Bridge, a progressive research organization. "Senator Johnson and Republicans should be ashamed of themselves for wasting taxpayer money with this sham hearing whose sole purpose is to generate dishonest talking points excusing their irrational opposition to a bipartisan initiative that has saved thousands of American lives," he told Newsweek.
Still, Republicans insisted that Medicaid was causing the proliferation of opioid addictions.
"Though many voices continue to stress that Medicaid expansion is the key to fixing this problem, the early data demonstrates that Medicaid may actually be causing some of the damage," said Sam Adolphsen, senior fellow at the conservative, anti-welfare group Foundation for Government Accountability, who testified at the hearing.
But in the end, even Senator Johnson acknowledged that the purpose of the hearing was a bit baffling.
"People may be scratching their heads saying, 'Why is Department of Homeland Security holding a hearing on the opioid crisis and Medicaid?'" he said at the beginning of the meeting. He went on to explain that he had read an article in Commentary, a neoconservative magazine, that piqued his interest on the topic and asked his staff to compile a report and schedule a hearing on the topic.