Obamacare Premium Hikes Relatively Modest, Non-Partisan CBO Says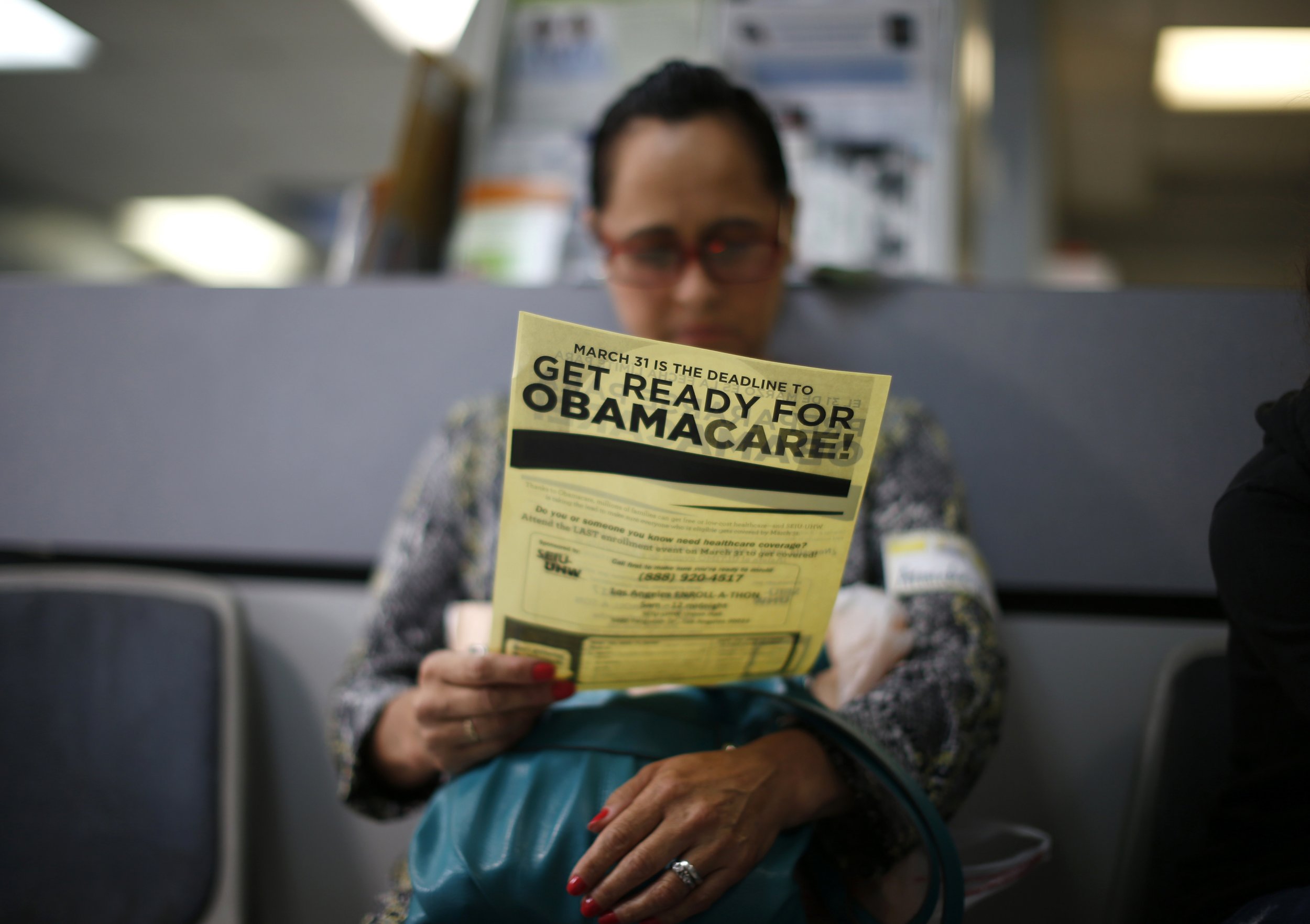 WASHINGTON (Reuters) - The average premium for an Obamacare benchmark plan will rise slightly in 2015 and increase about 6 percent a year during the rest of this decade, the nonpartisan Congressional Budget Office (CBO) said on Monday in a report the White House trumpeted as proof its healthcare reform was working.
The forecast, contained in a new CBO report on President Barack Obama's landmark healthcare law, suggests that insurance premium hikes under Obamacare may not be as severe as predicted by Republican opponents and some health insurers.
The cost of Obamacare coverage could be a major issue in the November congressional elections, with Republicans likely to blame any dramatic increases on the 2010 health law, formally known as the Patient Protection and Affordable Care Act.
Obamacare marketplace plans are available over a range of quality levels, from lower-cost "bronze" coverage to top quality "platinum" plans. The CBO report looked at mid-tier "silver" plans that are used as benchmarks in determining how much federal money consumers can receive under the law to help cover insurance costs.
Government researchers concluded that the average annual premium of the second-lowest-cost "silver" plan would increase by only about 2.6 percent to $3,900 in 2015 from the current $3,800.
The cost would rise more rapidly to $4,400 in 2016 and about $6,900 in 2024. "Thus, premiums are projected to increase by about 6 percent per year on average from 2016 to 2024," the CBO report said.
The CBO also noted that its 2016 projection is 15 percent lower than its initial forecast in 2009.
The White House seized on the report as good news for Obama's signature domestic policy achievement.
"This report demonstrates the Affordable Care Act is working. It shows that marketplace healthcare costs have gone down because premium estimates have gone down," White House spokesman Jay Carney told reporters.
The CBO based its forecasts partly on a slowdown in the growth of medical costs that has helped keep 2014 premiums below expectations. It also predicted that enrollees will be healthier next year when enrollment in the marketplaces is expected to reach 13 million people. Last week, the administration said 7.5 million people have signed up for 2014 coverage under Obamacare.
Everyone agrees that healthcare costs will go up.
Some health insurers predict double-digit premium increases for the Obamacare marketplaces in 2015 and warn that rates could double over the next two years in some markets. Independent analysts say costs are more likely to rise 6 to 9 percent next year overall, with bigger increases in states with slow enrollment.
The CBO cautioned that healthcare premiums are difficult to predict and said premiums in some parts of the country could be much higher or lower than its projection for 2015.
"If enrollees in exchange plans in 2014 are significantly less healthy than insurers had expected, and their care therefore is significantly more costly, insurers could project notably higher costs in 2015 and charge correspondingly higher premiums in 2015 than in 2014," the report said.
"However, anecdotal reports to date have been mixed and provide no clear evidence that insurers have been substantially surprised by the health status of their enrollees."