Obamacare Repeal: Ads Target GOP Lawmakers for Refusing to Kill Off 'Zombie' Legislation That Just Won't Die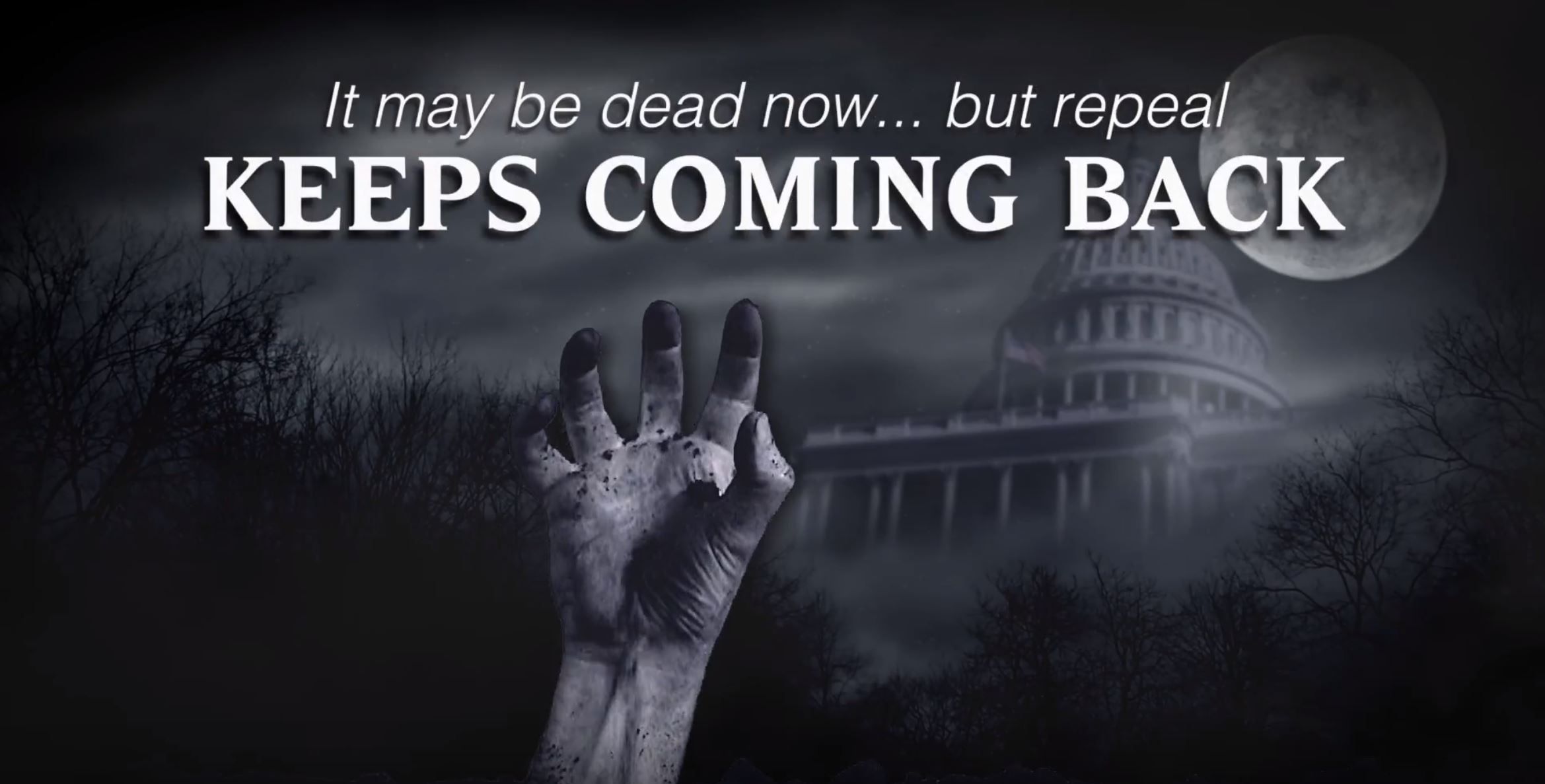 The new season of "The Walking Dead" doesn't start for another three weeks, but a progressive group fighting efforts to repeal Obamacare is going to air with a horror show of its own Monday.
Save My Care, which is waging a national grassroots campaign to defend the Affordable Care Act, is rolling out ads targeting 16 Republicans in the Senate and House.
The 30-second digital spots, which Newsweek viewed Sunday in an exclusive sneak peek, liken the GOP's continuing "repeal and replace" battle to those pesky undead legions that just don't want to stay down.
The ads go into distribution after the clock ran out this weekend on a legislative process that could have paved the way for the Senate to pass the latest incarnation of repeal, the Graham-Cassidy bill, by a simple majority. Republicans, who also failed over the summer to pass a "skinny repeal" bill that weakened Obamacare, have vowed to try again.
That's where the zombie conceit of the Save My Care spots comes in: Over a soundtrack of canned horror flick-style music, a narrator warns that "Washington politicians" voted to "repeal our health care. And even though senators keep killing it, just like a zombie, it keeps coming back."
The ad tries to spook the audience by saying repeal, which Donald Trump championed during his run for the presidency, "means higher premiums, millions losing coverage, and gutting protections for people with pre-existing conditions."
It closes by urging viewers to call and tell their legislators to reject repeal—"and kill this zombie for good."
The ads, currently slated for a modest five-figure buy, target four Republican senators: Jeff Flake of Arizona, Cory Gardner of Colorado, Dean Heller of Nevada and Thom Tillis of North Carolina.
House Republicans whose constituents will see customized versions of the spot include Lee Zeldin and John Faso of Trump's home state of New York.
Also on the hot seat: Jeff Denham, Darrell Issa and David Valadao of California, Dave Brat of Virginia, Pete Sessions of Texas, French Hill of Arkansas, Andy Barr of Kentucky, Carlos Curbelo of Florida, Pete Roskam of Illinois and Tom MacArthur of New Jersey.
A Zeldin spokeswoman declined comment on the ad Sunday; Faso's office did not immediately respond to an inquiry.
To help make its case, Save My Care pointed to a recent Public Policy Polling survey that found just "27% of voters support the most recent Republican health care bill to 53% who oppose it," and that "by contrast the Affordable Care Act continues to have new found popularity with 48% of voters in favor of it and 34% against."
The group also highlighted a September Fox News study in which 51% of respondents said they were glad Obama's signature 2010 health plan had passed—up dramatically from the 38% who felt that way in late 2013.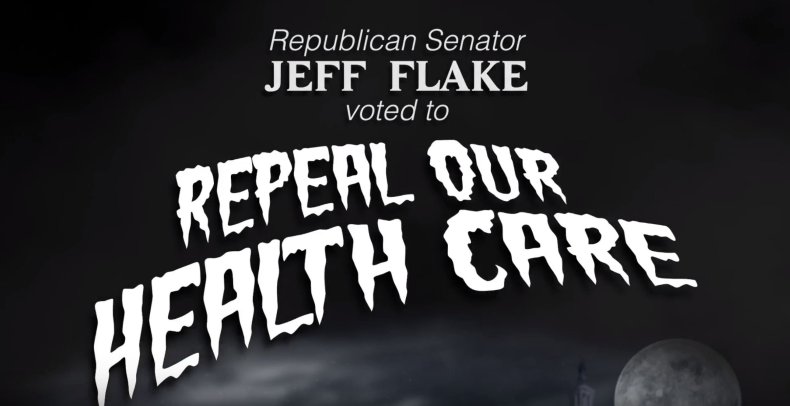 "There's bipartisan opposition in Congress and overwhelming rejection by the American people, but the GOP keeps bringing their health care repeal back to life, like a zombie," Save My Care adviser Jesse Ferguson tells Newsweek.
"Republicans in Congress need to give up on repealing our health care and put a stake through the heart of this zombie once and for all."