Obamacare Repeal: Rand Paul Introduces Alternative to GOP Proposal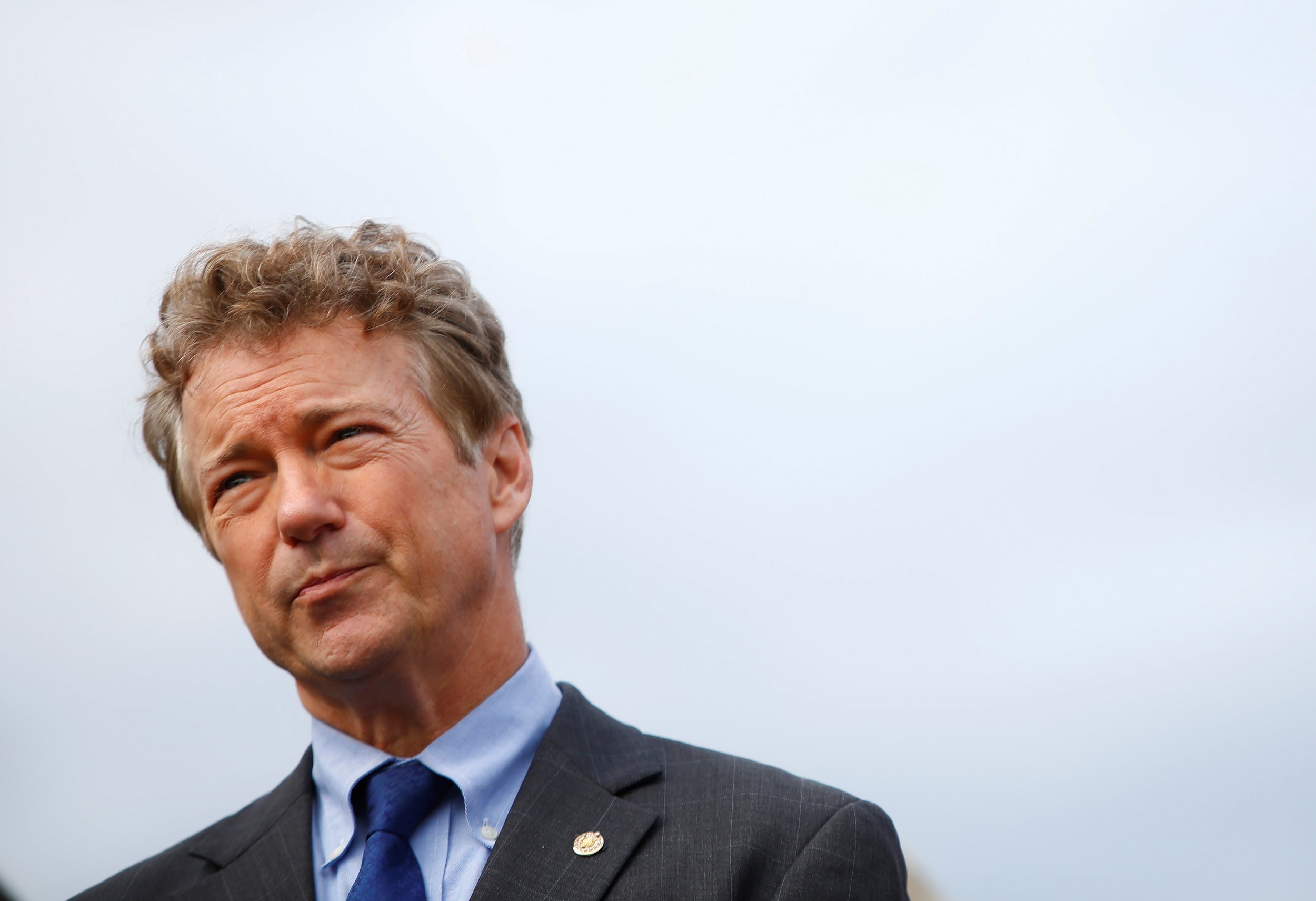 Updated | Senator Rand Paul on Thursday reintroduced an alternative Obamacare repeal bill amid mounting disapproval of the GOP proposal unveiled earlier this week. Despite criticism from the president, the Kentucky Republican is among several conservatives who have publicly disapproved of the measure to replace and repeal former President Barack Obama's signature health care law, saying it doesn't do enough to dismantle the existing measure. The bill also faces opposition from Democrats, doctors, hospitals and insurers.
Related: What you need to know about the new health care bill
The secretary of health and human services, Tom Price, has praised the legislation floated by House Republicans, the American Health Care Act, saying it aligns with President Donald Trump's goal of "rescuing Americans from the failures of the Affordable Care Act." The bill advanced through the House Ways and Means Committee in the early-morning hours Thursday, on a party-line vote of 23 to 16.
Trump has dared lawmakers to vote against the health bill, and earlier this week used a tweet to target Paul for his outspoken opposition to the health care replacement effort—specifically that it would not eliminate government-mandated insurance. Paul has responded by reintroducing legislation sent to Obama in January 2016, with an updated timeline, to repeal major components of Obamacare. Among other things, the bill would allow Americans to choose insurance free of government dictates, and to buy insurance across state lines.
"The Republican Party is unified on Obamacare repeal," Paul said in a statement Thursday. "We can honor our promise right away by passing the same language we acted on in the last Congress. Then, we can have a separate vote on replacement legislation that will deliver lower costs, better care, and greater access to the American people."
Representative Jim Jordan (R-Ohio) introduced companion legislation in the House earlier this week.
Vice President Mike Pence will travel to Paul's home state on Saturday to appear with Kentucky Governor Matt Bevin near Louisville. There, the two Republicans will tout the new GOP health care bill. Trump is also expected to visit the Bluegrass State in the coming weeks.
As House Speaker Paul Ryan tries to rally his party around the legislation, Senator Tom Cotton (R-Ark.) is urging his fellow Republicans in the House to slow down and get it right. Democrats aren't expected to go along with either the House or the Senate bill.
Despite the issues surrounding the GOP proposal, Trump on Thursday tweeted that the health care effort "is coming along great. We are talking to many groups and it will end in a beautiful picture!"
This article has been updated to include Trump'​s Thursday tweet.